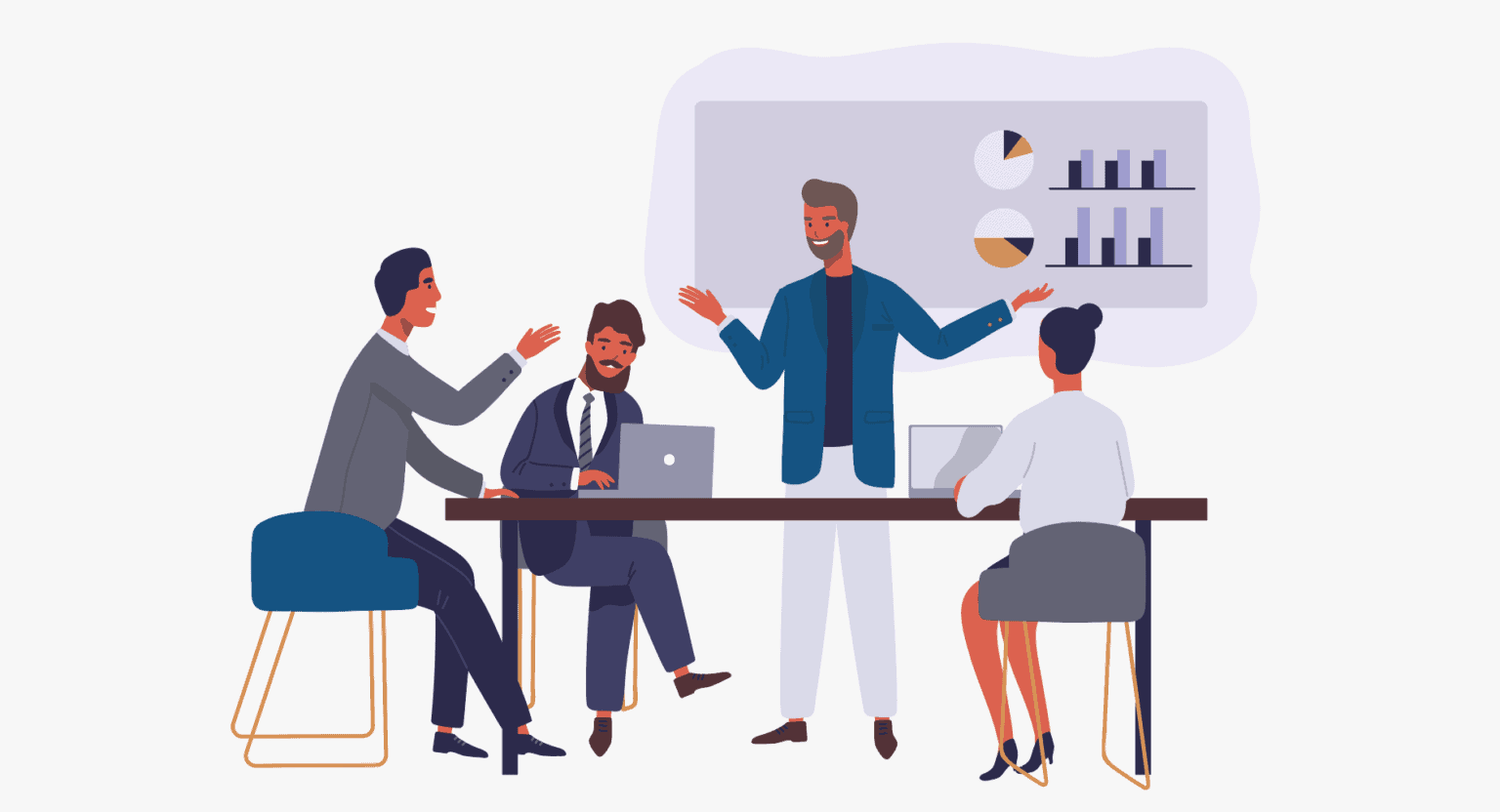 Sales coaching is a surefire way to improve the performance of your team and generate more revenue. After initial training or onboarding sessions, it is only natural that your sales reps will eventually stray from best practices. However, it is the responsibility of a successful sales coach to reinforce training principles with consistent coaching.
That being said, not all sales coaching is created equal. Effective coaching requires a process and technology to enhance a manager's ability to target problem areas and both identify and replicate behaviors of success. Luckily, there are several ways to incorporate these tools and start coaching more effectively at your organization.
Here are 3 ways to become a better sales coach for your team:
Provide weekly (or even daily) coaching for your team.
As a manager, make sure to clearly define key performance indicators (KPIs) for reps. This will establish clear baseline standards and allow you to see where additional coaching is needed for reps who fall below these numbers. Setting a standard of daily calls and contacts, or weekly meetings set, is a good place to start.
With the help of a sales tool, managers can more accurately set benchmarks that are beneficial for their reps and are truly indicative of success. With the help of this technology, managers can follow up with any reps that may be missing their mark. Dashboards, heatmaps, and scorecards let managers know at a glance where their reps stand in comparison to their goals – eliminating any and all guesswork when it comes to better coaching and forecasting.
Help your reps improve by utilizing call recording and speech analytics tools.
A call recording tool with speech analytics allows managers to hone-in on any roadblocks reps may experience over the phone. With call recording, sales managers can turn previously inaccessible information—call audio data—into accessible, actionable insights.
Speech analytics takes the guesswork out of what reps are doing by interpreting call audio from any device used anywhere and turning it into accurate data for managers to utilize. This is especially beneficial to managers today as teams are dispersed and working from home. With speech analytics, managers can understand and fine-tune what reps are saying over the phone just as they would if they were in the office.
Additionally, these tools allow managers to playback calls with positive outcomes or the calls of the most successful reps. This way, struggling reps can hear what success sounds like and replicate conversations with positive outcomes.
Provide real-time feedback – even while working remotely.
A sales tool with listen-in capabilities is a sales manager's best asset when it comes to real-time coaching. With the help of a sales acceleration tool, managers can tune in to calls while they're happening to help reps and hear where they are struggling in their prospecting conversations. In today's work-from-home environment, this capability has never been more beneficial to sales teams.
A successful sales coach will check in daily with reps to ensure they are on the path to success and utilize technology to identify what works – and what doesn't – over the phone. By establishing a structured coaching process supported by technology, managers are sure to see the performance of their teams improve in no time.
Learn how to implement a smarter coaching program with technology and improve the performance of your sales team.
Faced with signs of economic uncertainty in the second half of the year, sales leaders across all industries are turning their focus to managing budgets and supporting revenue – but…
Episode 4 Ft. Sofia Rodriguez: Gryphon.ai EVP Greg Armor interviews top sales experts to explore the methodologies that these leaders have developed and practice at their organizations. This mini-series featuring The…
Episode 3 Ft. Richard Harris: Gryphon.ai EVP Greg Armor interviews top sales experts to explore the methodologies that these leaders have developed and practice at their organizations. This mini-series featuring NEAT,…