5 Features to Look for in a Sales Performance Platform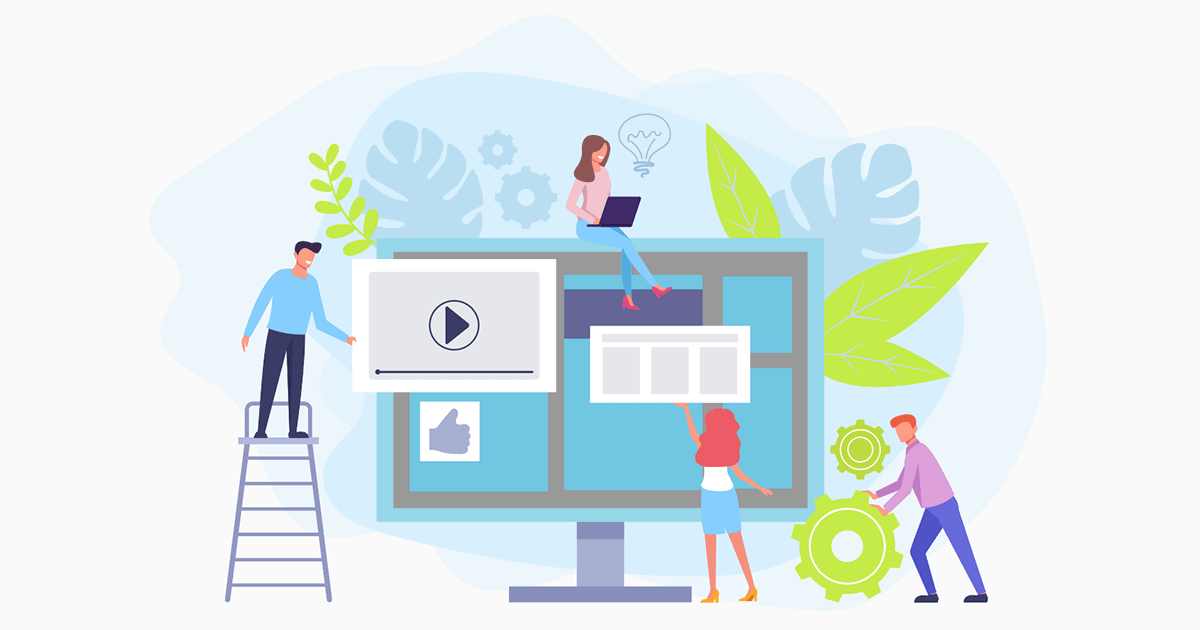 To be successful, sales teams need clearly outlined goals, and must remain hyper-focused on these goals in order to hit their numbers, particularly in saturated industries. As a sales leader, whether you need to observe or coach calls in real-time, automate processes based on specific rules, or even ensure regulatory compliance, it's important to have the best sales performance management software available to help adhere to business goals.
Below are five of the features you should look for in your sales performance platform.
#1 – The Ability to Observe Calls and Coach in Real-Time
Observing and coaching calls in real-time can be critical to your company's overall success. Not only does it allow you to help new sales agents stick to a script, but it also gives you opportunity to help existing agents overcome even the strongest objections with powerful rebuttals. Simply listening to calls after the fact is not enough; with the right sales performance platform you can listen to calls as they're happening to eliminate any unsuccessful behaviors before they become habits. Exceptional sales leader software makes it easy.
#2 – A Sales Manager Daily Checklist
No matter how long you've been leading a team of sales agents, days can get hectic and tasks can be forgotten. That's why your software should include a powerful and easily customizable sales manager daily checklist. You can set a goal to live-coach five agents each day, remind yourself to run performance reports, or even insert times and dates for important meetings, workshops, or conferences. The possibilities are endless.
#3 – Ease of Use
Of all the features your sales performance platform can provide, ease of use is one of the most important. After all, if you struggle to utilize the software due to its complexity or difficult navigation, all the features in the world won't help you. Look for things like simple, easy-to-follow menus, a completely customizable dashboard, and rule-based automation that allows you to automate simple tasks in seconds.
#4 – Accurate Sales Activity Data
A sales performance platform allows your organization to develop not only more, but better top-of-funnel opportunities. Utilizing this software can fine-tune your outbound activity as it allows management to establish best practices and develop the desired skills of reps to properly handle these opportunities. One way this software does so is by enabling better targeting by providing teams with more accurate sales activity data, allowing both managers and reps to adapt to what is working for their team and more easily identify promising opportunities.
#5 – Excellent Support
Last, but most certainly not least, the best sales performance platform is only as good as the support behind it. Look for an option that provides support for implementation, which should include platform training. Being able to start utilizing performance software more quickly and effectively is key; the sooner your reps are onboard with the product, the sooner performance can be optimized, resulting in lower employee churn.
Choose a platform that receives regular updates, especially as they pertain to changes in DNC rules and regulations. Your chosen provider should also provide you with personalized support if and when you need it, whether via telephone, live chat, or email.
Your sales performance management software plays a vital role in your company's ability to succeed. By ensuring that the platform you choose offers these five features, you can rest comfortably knowing that you have all the tools you need to help your sales team reach, or even exceed revenue goals.
Choose the right sales performance platform for your team today.
Many businesses rely on Do Not Call (DNC) scrubbing tools to comply with Federal, State, and other regulations as they face the challenge of maintaining marketing compliance. But, with the…
In the fast-paced world of marketing compliance and consumer debt collection, staying up to date with the latest regulations and maintaining compliance is crucial for businesses. The ever-evolving regulatory landscape…
Gryphon.ai meets real-time compliance needs for enterprise customers on NICE's award-winning cloud–native CXone platform BOSTON, Wednesday, August 2, 2023 — Gryphon.ai today announced its Gryph automated compliance and collections solution…