Laugh and Learn from 6 Funny Sales Videos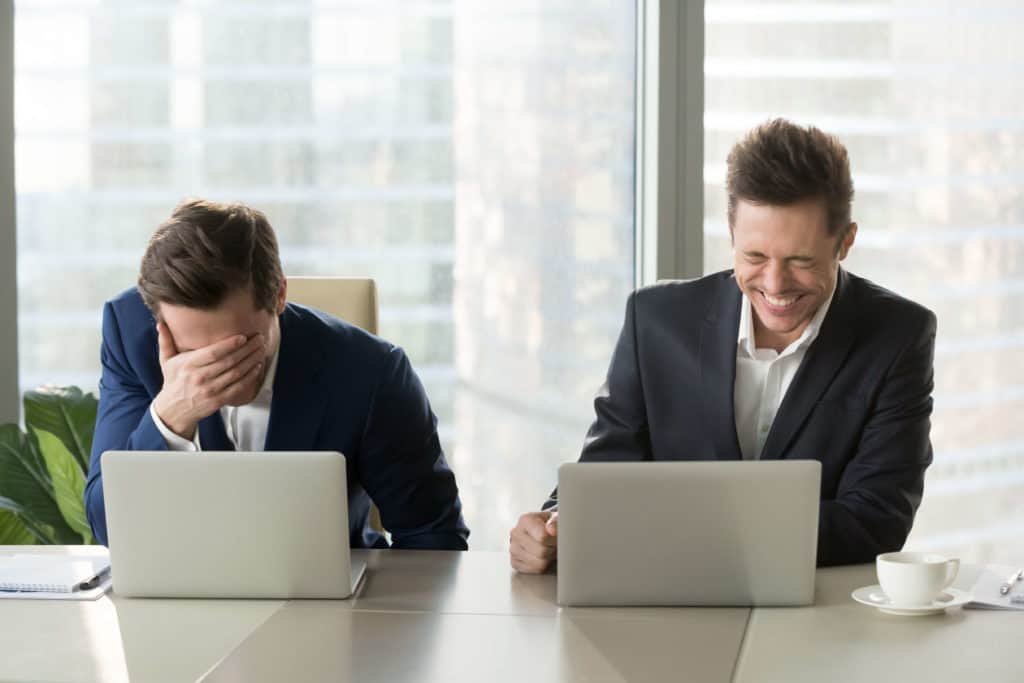 One advantage social media provides professionals with is a daily opportunity to gain industry insight and observe trends for best practices through the multitude of video resources available. Accessing this information is common practice among sales reps and marketers, and many learn from videos and content produced by other reps and marketers who sell sales and marketing software. This monotony of "sales and marketing" content can get kind of stale, and the benefits from the content may not demonstrate their actual value.
We're all guilty of writing and reading about the same thing. It eventually becomes this vortex of similar content that can be hard to sift through and find things you didn't already know, also leading to a lack of inspiration.
There is one type of content that can help us get out of this vortex and break the content monotony: funny sales videos. Featuring humor from some of the best videos out there, YouTube shares sales humor in an easy-to-understand and inspiring way that might even make you laugh out loud!
So, to help you break out of your typical content mold and learn something new to make you better at your job, here are 6 of our favorite funny sales videos. Watch them!. You'll learn, laugh, and maybe even cry. If you're itching to have a meaningful conversation about sales and marketing with a little humor sprinkled in, contact us.  Gryphon would love to hear from you about how you stay inspired with your sales and marketing content.
Ever called someone and felt like the crazy lady calling to go over a few things from the Adele song "Hello" and searching for someone to talk to for a minute.  For some sales reps, Adele's song hits too close to home. But it doesn't have to be this way. At Gryphon Networks, we use software that can train your reps to a standard.
Being a great leader isn't always easy, but breaking down what makes a great leader is. It all starts with a straightforward question: "Why?" Using examples like Don Draper from the hit show Mad Men breaks down exactly what makes a great sales leader, and how you can become one yourself. Whether you're an entry-level marketer or a C-suite executive, this funny yet effective way to sell will inspire you.
My personal favorite! We have all been there where you prepare, but then when the time comes, you cannot think of what to say next.  Even David Spade is having a hard time not laughing at the way Chris Farley presents himself in this classic scene from Tommy Boy.
Sales reps might be familiar with some of these things that salespeople say. In this video, Treeline, Inc. a sales recruitment firm, compiled a list of some of the great one-liners from sales calls.
Brilliantly performed sales call role-playing from the crew of the hit show, The Office.  The best part of this is the seriousness the actors keep even when they are saying very ridiculous things. They role play and bring lightness to a very hot topic of sales training and sales calls in general.
Here the sales rep flips the switch and starts hanging up on the caller when the caller is not interested.  As we all aspire to get better, we sometime must learn to change the techniques and hold our ground and sometimes it is best to find an amusing way to learn this lesson.
As if uncertain economic conditions weren't presenting enough of a challenge for organizations going into 2023, risk is also expanding in the form of constantly evolving Do-Not-Call (DNC) and TCPA…
When considering your business outlook for 2023, have you accounted for the laundry list of ever-changing marketing compliance regulations that your sales organization must follow to avoid costly fines and…
As organizations are growing their tech stacks to assist their remote and hybrid teams through the sales process, a conversation intelligence (CI) tool can offer insights into prospect and customer…