Protect Brand Reputation by Aligning Compliance and Brand Trust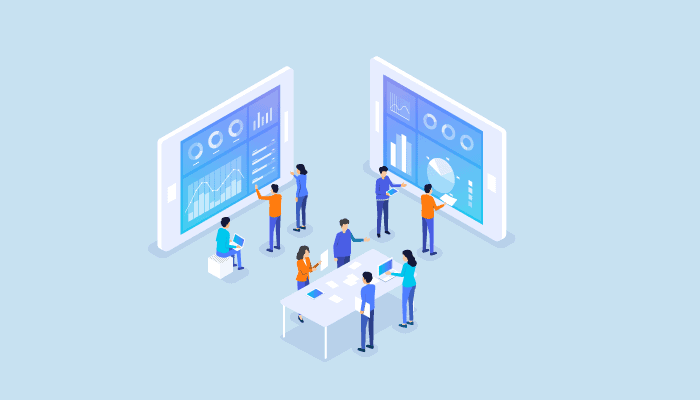 Think of your favorite products, your 'go to' items. You repeatedly buy these products because they perform consistently well, delivering again and again what they promise.
In the business world, sales collateral and marketing initiatives should align and paint the same picture. Companies successfully producing products understand how to skillfully protect their brands' reputations through compliance policies and practices aligned to their mission and message.
Why Brand Trust and Compliance Go Hand in Hand
Why is brand reputation so critical, particularly to your sales team? One word – trust. Customers want to know they can trust a brand to perform with integrity. They expect to hear a consistent, credible message from sales. And they trust that the sales team delivering that message will adhere to ethical and legal practices. Nothing erodes trust and diminishes a brand's reputation like a sales team's failure to comply with legal requirements such as the Telephone Consumer Protection Act (TCPA) and the Do Not Call Registry (DNC).
Compliance policies identify risks and the internal procedures to mitigate them. Practices include the application of those policies in day-to-day sales operations. How can you ensure your sales team intentionally protects your brand's reputation? How can you align your sales team's practices with your brand compliance policies?
Train well.
To enable your team to use good compliance practices, you must first train your sales reps well. Set expectations by clearly defining accepted practices, codes of conduct, and legal requirements. Familiarize sales associates with the value of your brand and teach them to use a consistent message, highlighting the same key features in their approach to potential customers. Educate these individuals on TCPA and DNC compliance and emphasize the importance of complying with these legal requirements.
Audit performance.
Consistency breeds trust. Continually audit your team's performance to ensure they are staying on-message. Measure key metrics to identify areas of potential risk and offer additional training to realign compliance policies and practices. Critique sales calls with individual reps to ensure they are including key script elements.
Provide effective sales tools.
Use a robust sales performance management platform to align your sales, marketing, and compliance policies. Gryphon's CORE-to-EDGE system centralizes a rules engine (CORE) with call screening and blocking (EDGE) to protect your sales calls from TCPA and DNC violations. Gryphon's Sales Performance Management Platform offers visibility for both leaders and sales reps into call activity and key performance metrics. Targeted speech analytics help reps analyze and improve their sales conversations.
Train your team well, regularly audit and offer feedback, and provide sales management tools like Gryphon Sales Performance Management Platform to align your compliance policies with your sales practices and to ensure that your brand's valuable reputation is protected.
Banning Debt Collection Robocalls The U.S. Supreme Court has struck down a 2015 law that allowed federal government debt collection robocalls to cell phones, declaring that the law violates the…
Think of your favorite products, your 'go to' items. You repeatedly buy these products because they perform consistently well, delivering again and again what they promise. In the business world,…
The Federal Communications Commission (FCC) announced, in a step to further fight illegal robocalls, that it will no longer warn illegal robocallers before issuing penalties for violations of the Telephone…