Business Alignment and Sales Acceleration with Don Lee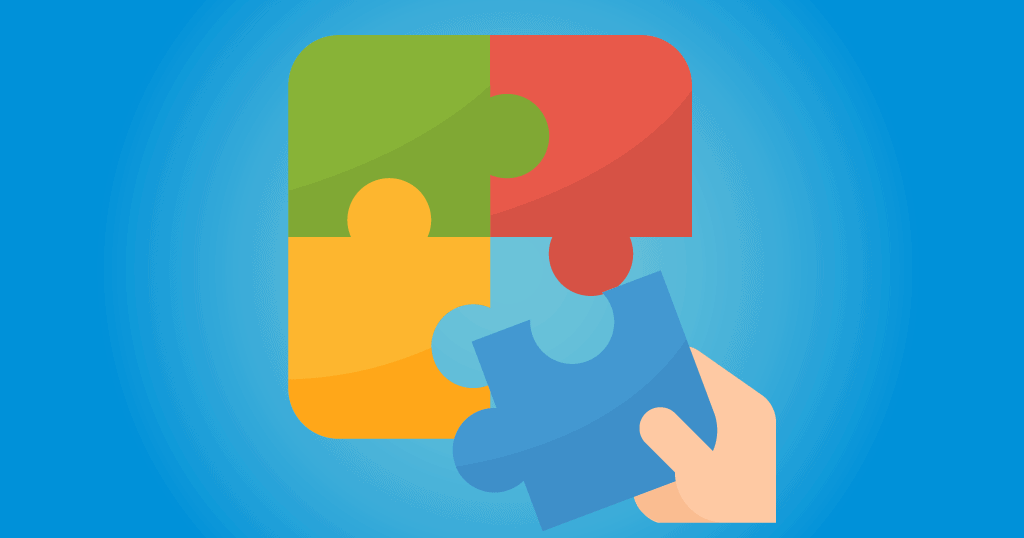 Don Lee, partner, and CMO of Chief Outsiders works with organizations on sales acceleration and growth by developing and implementing marketing and business development strategies aligned with the organization. He is currently serving as CMO for Gryphon Networks. In this interview, he discusses his alignment and team-building strategies that he brings to organizations to fuel growth and accelerates sales.
Business Alignment Interview with Don Lee, CMO
Gryphon: You're big on team building – can you give me some examples of your go-to strategies for doing so at organizations?
Don Lee: I really enjoy working with teams of people helping them align around one mission with measurable objectives. Building trust is number one. How I start that is by conducting a SWOT analysis with the team. This is the fastest way of getting to alignment and finding action items we can work on together to make the greatest impact on the organization.
It's really about getting people involved, being transparent, and meeting formally at least once a week to review progress and share ideas to build comradery. I have my teams read a chapter of a book we selected each week so we can learn about each other's viewpoints personally, and professionally.
I think that's great team-building – and then obviously having a beer or lunch together is always fun too.
What do you believe is the importance of aligning organizations in terms of communication between different departments?
Don Lee: It's imperative. Where I find most issues at organizations is that there's no alignment. And how do you do it? You've got to build trust. You first have to get your department working effectively. Then, be open to feedback from other departments and invite them into your team meetings to gain insight into their initiatives. If you're talking to the product team or sales, how can marketing help them meet their goals?
Marketing is basically the middle. We are always looking at trends and past patterns while looking at the future. The marketing team should bring everyone together. I believe marketing holds the compass as being the leader of a company because they should understand competition, trends, customers, and the overall business objectives to drive the company forward.
Sales is a big part of it too. As they're out selling, we should be inside giving them the tools to go out and be successful. I love sales teams!
You just touched on it, but can you speak on specifically aligning sales and marketing, and what benefits your company?
Don Lee: Marketing and sales are two different animals – two different personalities – and we've got to be conscious of that. Sales drives revenue; sales is the face of our company. We in marketing have to give them all the tools and opportunities to be successful. Because if they're successful, we're all successful.
Marketing should go back and forth with sales and look at trends, insights, and customer feedback. Sales is a great source of knowing what's going on in the world.
But back to alignment; ask yourself, are marketing and sales aligned on giving our clients the best value possible? Is marketing going to battle with the sales team to help clients win? I hope so.
When it comes to business development and SDR outreach, what factors are the largest role in getting your business engine to run to its best ability?
Don Lee: I look at the SDRs as an extension of sales – so we want to give them the best tools, the best scripts, and the best communication mechanisms so they start building trust with potential clients. Sales interfaces with the customer and SDRs could be the first voice potential clients hear, so it is imperatives they are at their best.
Business Development explores the possibility of different revenue streams and where we need to go next. They should be looking for customers that may not have considered our solution in the past. Business development should explore possibilities like going to conferences, making contact with decision-makers, and understanding what their pain points are.
Business Development is more of that frontier person, going places we've never been before. I look at business development as teetering between sales and SDRs, trying to figure out what's the next channel we go through. And they're all relying on marketing to give them the right tools to do so.
How do you think that technology plays a role in sales acceleration?
Don Lee: MarTech is growing astronomically. Even with Gryphon Networks; we're in a space that is going to probably triple or quadruple in revenue over the next five years. The thing is, with tools you have to be cautious not to buy a tool just to buy a tool. Companies should buy tools in order to be effective, and make sure these tools are simple.
What I love about Gryphon is that we've actually built tools that are easy to implement, easy to use, and easy for our clients to use to manage their teams. That's a simple tool. We've really nailed it, making a tool around the outbound call.
We should be helping salespeople be effective and giving them a tool to make themselves better. At the end of the day, Gryphon is providing an outbound communication platform for sales teams to be super effective, especially as more people work from home and sales representatives work outside the company walls across multiple locations. We can actually help and coach them using our platform.
What trends, such as technology, do you think are going to have the biggest impact on sales acceleration?
Don Lee: The biggest trends for sure are AI and machine learning. Take Gryphon, for example, our clients are collecting a massive amount of call data and we are able to deliver insights through a dynamic dashboard to give management the ability to coach their teams. I can hardly wait for when Gryphon can enable AI across all clients and publish best practices.
IoT – the Internet of Things, is also huge. Everything is going to have a sensor on it. We're going to know what moves, when it moves, how it moves; that's a really big trend.
Further, the free-agent nation is a huge trend. There are going to be more people working remotely and as 1099 employees in the future. It's growing exponentially. People, especially Gen Z's, want more flexibility. Remote work capabilities will give them that flexibility.
Can you tell me a little about your growth strategy for Gryphon?
Don Lee: First of all, our growth strategy is for all of us to be on the same page to sell one integrated platform. To really understand the power of one platform and understand what pain it solves for our clients.
Our number one goal is to help our clients align their sales, marketing, and compliance teams ─ empowering them to drive data-informed decisions through our sales acceleration platform. The bottom line is to accelerate our clients' revenue while protecting their brand reputation.
Another strategy is continuing to invest in our product development initiatives that help our clients be more effective. We will continue to find the best go-to-market channels to help companies unleash their potential and fuel sales acceleration using the Gryphon platform
Are your customer communications 100% compliant with Do-Not-Call (DNC) and Telephone Consumer Protection Act (TCPA) compliance regulations? In the current economy, customer experience and consumer trust has never been more…
In 2023, customer satisfaction and consumer reviews carry more power than ever before when it comes to brand loyalty and growth, as well as the overall success of your organization.…
For businesses conducting sales and marketing outreach, most are familiar with the Telephone Consumer Protection Act (TCPA), the federal act signed into law in 1991 regulating the telemarketing industry. The…