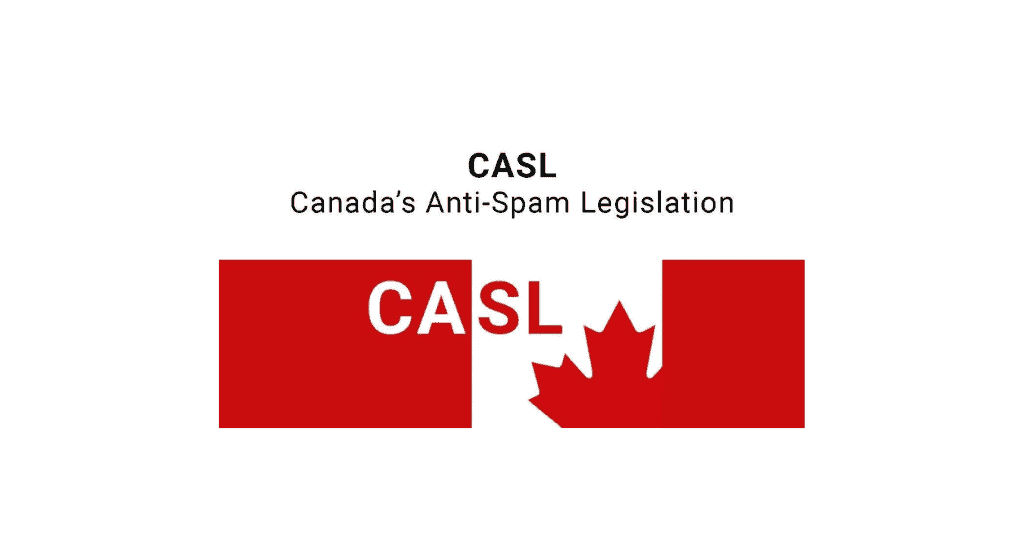 The Canadian government and direct marketing industry are moving closer toward full enforcement of the Canada Anti-Spam Law (CASL).
Earlier this month, the Canadian Radio-television and Telecommunications Commission (CRTC) issued a report on an informal consultation it held with industry and consumer groups in February. The consultation was held to foster discussion around the CRTC's guidelines, issued last October, for compliance with CASL.
A Brief History of the Canada Anti-Spam Law
CASL, passed by the Canadian government in 2011, creates an opt-in framework for all electronic marketing communications, which means businesses need to obtain express or implied consent before sending any marketing messages via email or text. The law is broad enough to also include any future electronic channels of communication.
In this way, CASL differs significantly from the US CAN-SPAM Act, which only governs email marketing and only requires that businesses make it easy for consumers to opt-out. US email and text message marketers need to comply with CASL if email addresses don't have geographical indicators like wireline numbers; there's no way for US marketers to ensure the email addresses they have on their lists don't belong to Canadians.
Discussions at the CRTC's Consultation on Canada Anti-Spam Law
The goal of the CRTC's February consultation, according to the agency's report, was to facilitate conversation regarding concerns marketers and consumer groups have about CASL.
The CRTC didn't suggest solutions or offer concrete responses to any of the concerns raised. It did, however, conclude its report by saying the information gathered during the consultation will be taken into consideration by the agency when creating forthcoming material to help businesses comply with the law.
Participants in the consultation discussed a need for clarity on a wide range of issues such as:
Means of obtaining consent. Specifically whether circumstances such as leaving a business card was express consent or a clear statement was required and if express consent could be obtained through electronic user agreements. Participants also raised questions about obtaining consent for affiliates.
Proof of consent. Participants argued the examples provided in the CRTC's guidelines were too narrow.
Consent obtained prior to the law coming into force. Participants wanted to know to what extent it needed to conform to CASL's requirements, and asked for clarity regarding the three-year transitional period the law allows marketers.
When a marketing message is considered to have been sent "on behalf of" another person. This provision of CASL could have a serious impact on email marketing service providers, direct marketing, gift subscriptions, and managing unsubscribes.
You can find the entire report on the consultation here.
How US Email and Text Message Marketers Can Comply with the Canada Anti-Spam Law
There is no single compliance solution or strategy that will fit the unique marketing goals and challenges of every business. The CRTC, Industry Canada, and marketing industry and consumer groups will continue to discuss the interpretation and application of CASL, but ultimately the law's application depends on the context and circumstances each marketing team faces.
The best way to ensure compliance with this sweeping legislation is with in-depth, customized marketing privacy consulting services. Gryphon offers a suite of software products that can capture consent, apply every legal exemption and document them for audit purposes, and centralize email, text message, and phone-based marketing communications to guarantee compliance.
With customized consulting from our team of marketing privacy experts, you can find the software that meets your business' specific needs and protects it from this and other evolving marketing privacy regulations.
Faced with signs of economic uncertainty in the second half of the year, sales leaders across all industries are turning their focus to managing budgets and supporting revenue – but…
Episode 4 Ft. Sofia Rodriguez: Gryphon.ai EVP Greg Armor interviews top sales experts to explore the methodologies that these leaders have developed and practice at their organizations. This mini-series featuring The…
Episode 3 Ft. Richard Harris: Gryphon.ai EVP Greg Armor interviews top sales experts to explore the methodologies that these leaders have developed and practice at their organizations. This mini-series featuring NEAT,…