Do-Not-Call Violations, Unmet Consumer Expectations Could Result in $3M Fine for Financial Services Firm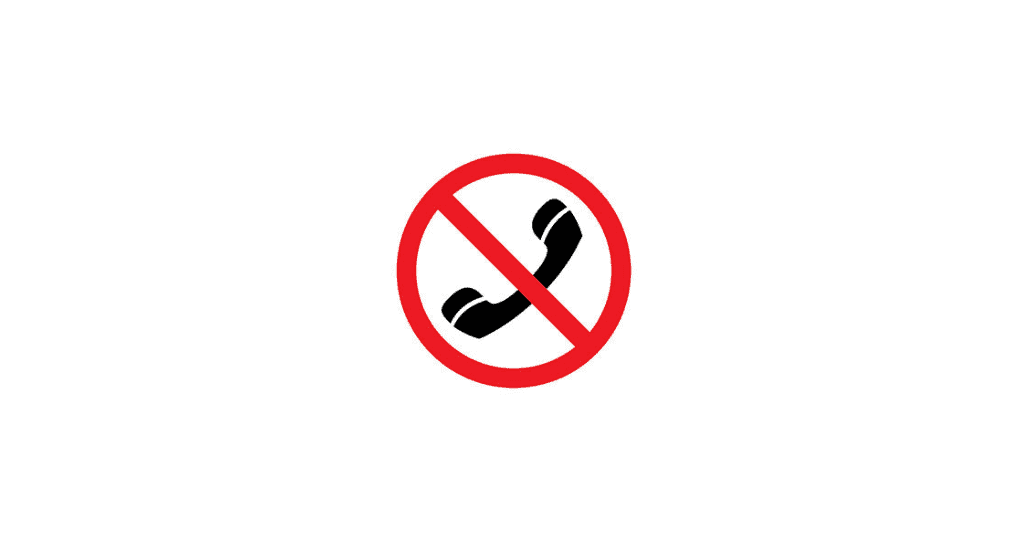 A common challenge businesses face in complying with Do-Not-Call and other marketing privacy laws is the concept of meeting consumer expectation. Even compliance with the letter of the law can still result in violations – and fines – if marketers do not correctly set consumer expectation. This is because according to the law, it is the consumer's perception, not the company's intent, which determines if those expectations were met.
Full compliance with marketing privacy laws include the clear and concise establishment of consumers' expectations. In a damning report filed earlier this month, investigators from the New Hampshire Bureau of Securities Regulation allege a major consumer financial services firm did not do this.
In the report, the investigators allege the firm made approximately 20,000 calls to numbers registered on the National Do-Not-Call registry following a two-year investigation.
The investigators are seeking a total of $3 million in fines. In addition, the Bureau's attorneys are calling on the director to suspend the company's broker license and for the firm to pay investigative costs and enter into a compliance program with mandatory reporting to the bureau.
The Bureau alleges the financial service firm advised agents to make cold door-to-door visits to leads and classify those leads as personal relationships following the face-to-face meeting in order to exempt them from the National Do-Not-Call Registry.
Federal Do-Not-Call rules do allow calls placed to people with whom the marketer has a personal relationship, defined as an individual personally known to the telemarketer making the call and including family members, friends and acquaintances. The test for whether a consumer can be classified as a personal relationship is whether the consumer would expect calls from such a person because they have at least a firsthand relationship.
Agents instructed to create relationships for the sole purpose of business clearly would not be exempt under the personal relationship standard. Those agents may consider their relationships with the people they visited to be personal, but it is the consumer's perception of the relationship that determines if it qualifies them for a personal relationship exemption.
The investigators also allege that the financial services firm's supervisory policies and procedures as they pertain to telemarketing are not only insufficient but almost nonexistent.
Per the federal and state Do-Not-Call regulations and FINRA rules, all outbound marketers must have a written telemarketing policy, available upon demand. Additionally, every business conducting outbound telemarketing must train all personnel regularly for telemarketing.
Gryphon has helped banks and financial service companies eliminate gaps in marketing privacy compliance, including clearly and concisely establishing appropriate consumer expectations for more than 15 years. As the Do-Not-Call compliance specialist that 5 out of the top 10 banks and 8 out of the top 10 insurance companies rely on, we have been a pioneer and innovator of solutions to ensure compliance and consumer preference for some of the largest and most successful companies out there.
But it's not all about blocking calls or emails. Our patented suite of products and privacy consulting services also help companies take advantage of the personal exemption to Do-Not-Call rules legally and leverage all other applicable legal exemptions to maximize their outbound telemarketing efforts. For example, our products and consulting services help business apply the established business relationship (EBR) exemption, which requires that companies document when a consumer:
Makes a purchase
Inquires about products or services
Completes an application
Provides express written consent to be contacted
Gryphon's Core Phone automatically applies all relevant legal exemptions to every call its users dial. It also automatically generates an auditable record of when and why each exemption is applied to protect businesses in the event of regulator investigations like this one.
When no exemption can be applied, Core Phone automatically blocks agents from calling numbers registered on federal, state, industry and internal Do-Not-Call lists. Only Core Phone has this blocking capability in the path of each call and provides businesses with 100% guaranteed compliance.
Furthermore, Gryphon provides regulatory consulting services to identify the kinds of policy and/or procedural compliance gaps these investigators allege exist at Edward Jones.
Gryphon.ai Announces Gryph for Collections for AI-powered Collections Compliance Gryphon.ai protects enterprises against compliance risks for debt collection BOSTON, June 6, 2023 – Gryphon.ai, the leader in compliance and AI-powered…
TCPA and DNC Compliance: Buy a Solution or Build Your Own? View the full infographic here In today's vendor-centric market grounded in innovative thinking and development, when an organization needs…
Is your business legally calling consumers in these states? View the full state-by-state map here While navigating shifting market conditions in 2023, most organizations cannot afford TCPA or…