Fast-track Your Sales Goals with a Sales Acceleration Tool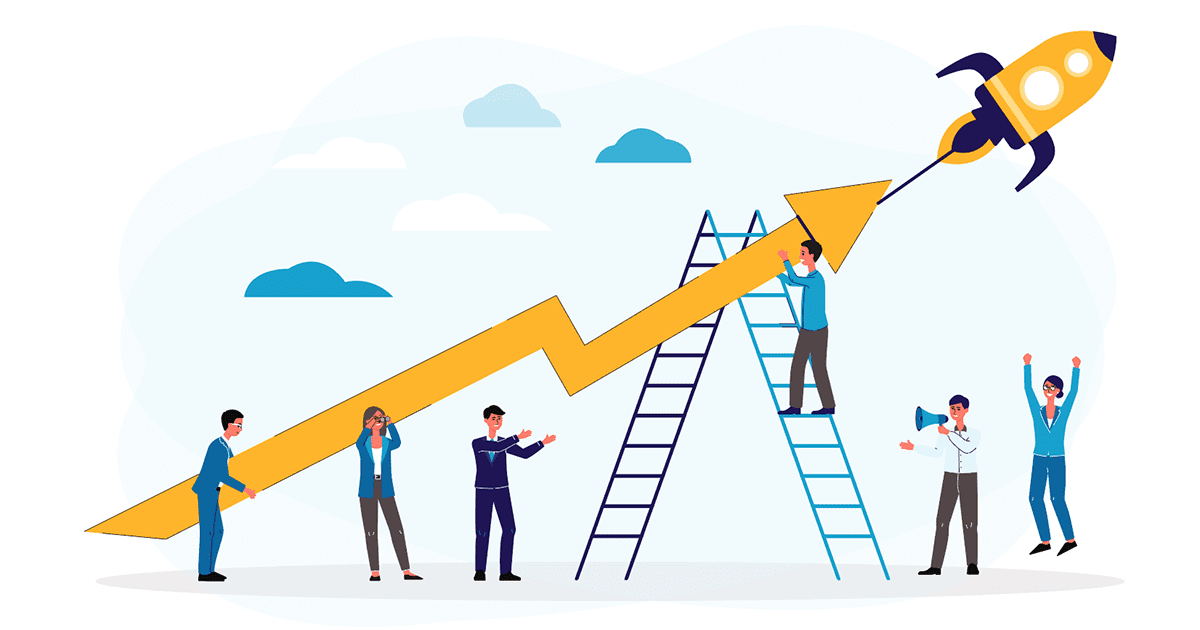 Sales acceleration is a buzzword in the sales technology market these days, and there's a good reason why. Implementing a sales acceleration tool at your organization can enable your team to better reach their sales goals. Whether your organization is looking to better train reps or drive more revenue, there is no goal that a sales acceleration tool can't help your team achieve. In fact:
75% of companies say their top sales priority is closing more deals.
48% of companies want to improve sales funnel efficiency.
Only 22.9% of sales reps follow any kind of a structured time management methodology.
Hitting these types of goals can make all the difference when it comes to revenue – but implementing a sales acceleration tool is a surefire way to improve sales at your organization.  
Close more deals with a sales acceleration tool.
Sales acceleration tools provide managers with access to the data they need to make forecasting more accurate to drive more revenue. With automation and easy CRM integration, these tools save sales teams valuable time to set more appointments and optimize outreach.
Further, reps are able to spend more time on revenue-generating activities like reaching out to prospects as automatic call logging eliminates time spent manually entering activity data. When you have more time to spend selling, you are a step closer to setting more appointments and closing more deals.
Improve Sales Funnel Efficiency
Sales acceleration tools consistently drive more top-of-funnel leads with automated contact and business rule optimization and conversational effectiveness tools. Implementing one of these tools can progress deals through the funnel more consistently with listen-in capabilities, targeted speech analytics, and real-time coaching to enhance a manager's abilities.
For these tools to be extremely effective they rely on artificial intelligence (AI) capabilities, with machine-learning analytics to determine the best days and times to contact prospects for optimal outcomes. That way, reps can maximize their time and optimize their outreach to generate more revenue.
Set a Training Program in Place
Managers can also onboard new sales reps and ramp up their performance faster using an AI-powered training system and virtual coaching. A sales acceleration tool can provide real-time insights into rep performance, including listen-in tools and call data captured via speech analytics to improve rep conversational effectiveness. With these capabilities, managers can provide tailored training for reps experiencing issues as soon as they arise and struggling reps can listen to recordings of top performers to adapt best practices.
Interested in sales acceleration? Learn why the Gryphon ONE platform provides automation, real-time visibility, and sales analytics to optimize sales teams and help close business faster.
Are your customer communications 100% compliant with Do-Not-Call (DNC) and Telephone Consumer Protection Act (TCPA) compliance regulations? In the current economy, customer experience and consumer trust has never been more…
In 2023, customer satisfaction and consumer reviews carry more power than ever before when it comes to brand loyalty and growth, as well as the overall success of your organization.…
For businesses conducting sales and marketing outreach, most are familiar with the Telephone Consumer Protection Act (TCPA), the federal act signed into law in 1991 regulating the telemarketing industry. The…