Gryphon.ai Boosts Leadership Team with New Executive Appointments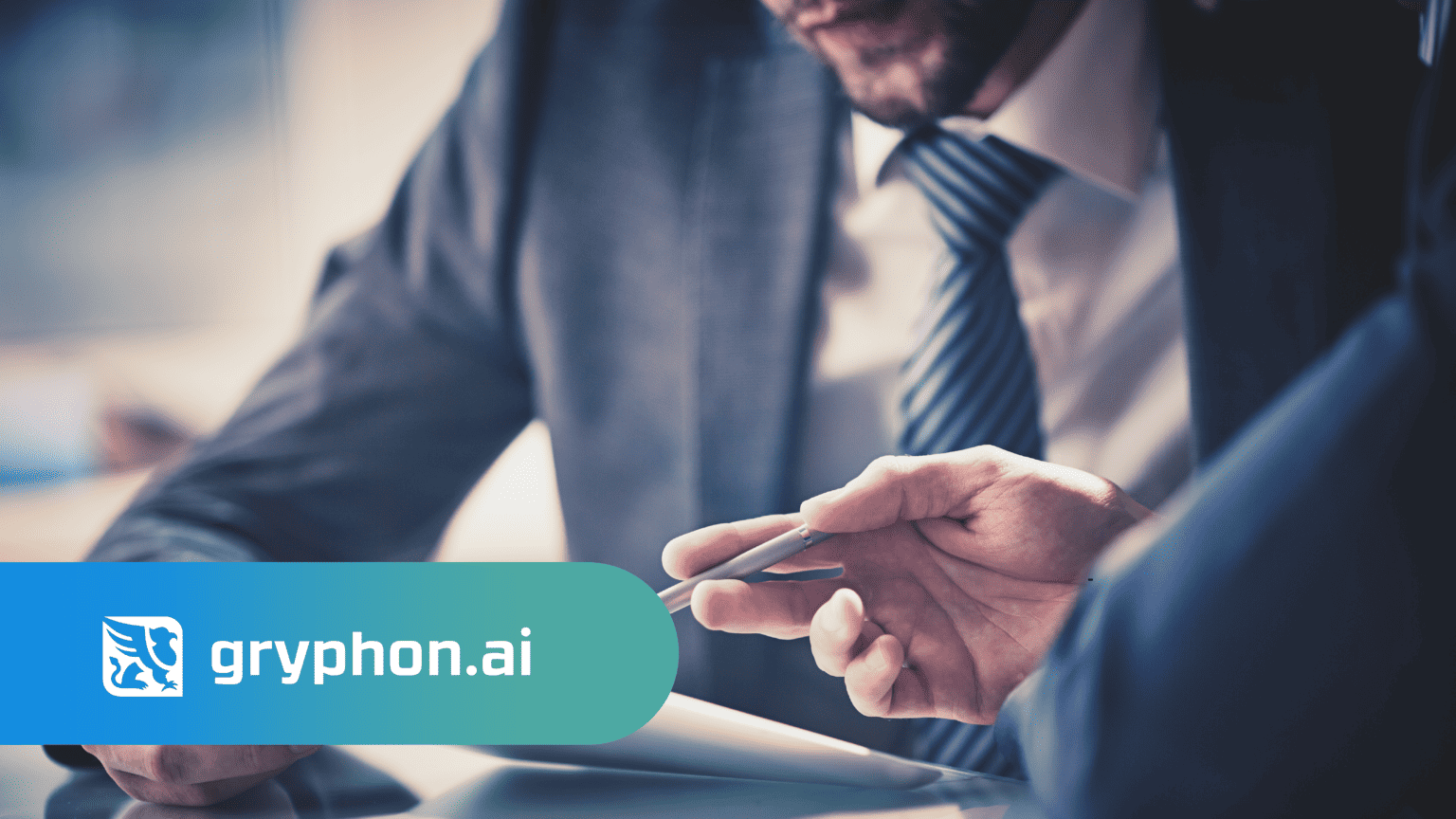 Senior appointments align with Gryphon.ai's mission to drive customer success on behalf of enterprise customers
BOSTON – June 21, 2023 – Gryphon.ai, the leader in compliance and AI-powered conversation intelligence, today announced new executive appointments to its leadership team.
Gryphon.ai appoints five senior executives to the company focused on driving business goals both internally for Gryphon.ai's employee base and externally on behalf of customers.
As Gryphon.ai continues to support enterprises' ability to remain compliant and improve customer satisfaction with its real-time compliance, conversation intelligence and sentiment analysis solutions, each new appointment will play a vital role in the company's growth and long-term success.
These new leadership roles include:
"We're excited to welcome Neal, Lisa, Nicky, Rob and Rob to our leadership team and feel confident that the talent here at Gryphon.ai is key to our company's current and future success," said Clay McNaught, Chief Operating Officer at Gryphon.ai.
"We've always been committed to driving customer satisfaction and revenue growth for our enterprise customers and if the current state of the industry tells us anything, it's that organizations are more focused on the customer experience than ever before. Gryphon.ai is committed to facilitating seamless and compliant experiences for customers and these new appointments will help us do just that."
In recognition of Gryphon.ai's commitment to driving successful and compliant customer journeys, Gryphon.ai was recently awarded the Bronze Stevie® Award in the Best Compliance Solution category at the 2023 American Business Awards®. Enterprises consistently choose Gryphon.ai to provide compliance, real-time, AI-powered guidance, and sentiment analysis for their sales and customer service teams to ultimately create stronger customer relationships and increase revenue.
About Gryphon.ai
Gryphon.ai, the leader in compliance and AI-powered conversation intelligence, is the only solution in the market providing real-time conversation intelligence and automated compliance for sales and customer service teams. Gryphon guides each conversation with real-time intelligence to provide a best-in-class experience for both agents and end users.
Gryphon's proprietary compliance engine automatically screens all outbound communications against TCPA, collections, state, federal, and other Do-Not-Call lists so enterprises can drive revenue while avoiding costly non-compliance fees. Gryphon's ability to be in the path of the call provides real-time recommendations and necessary content through spoken keywords and gives agents immediate visibility into the quality of the call through advanced sentiment analysis.
If you are ready to take your conversations to the next level, contact the Gryphon.ai team at (855) 554-7974.
Gryphon.ai meets real-time compliance needs for enterprise customers on NICE's award-winning cloud–native CXone platform BOSTON, Wednesday, August 2, 2023 — Gryphon.ai today announced its Gryph automated compliance and collections solution…
Senior appointments align with Gryphon.ai's mission to drive customer success on behalf of enterprise customers BOSTON – June 21, 2023 – Gryphon.ai, the leader in compliance and AI-powered conversation intelligence,…
The Newest Regulatory Changes in State TCPA and DNC Legislation In Maryland, Governor Moore signed into law sweeping amendments to the state's existing telemarketing law that will greatly expand industry obligations when calling or…