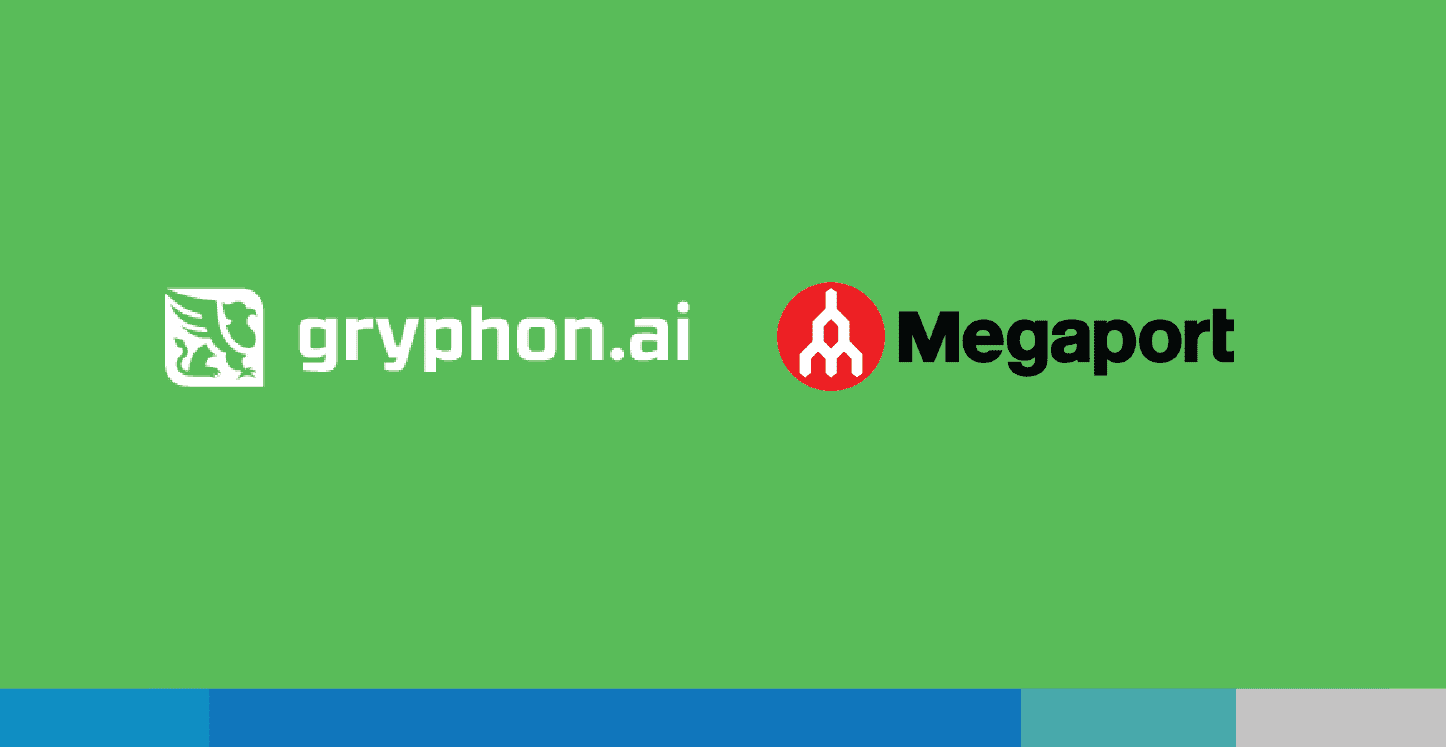 This article was originally published on The AI Journal.
Quick and easy global access for users on the Gryphon ONE platform
BOSTON – MAY 3, 2022—Boston-based SaaS company Gryphon.ai, the leading platform for AI-powered sales intelligence and real-time guided coaching, has chosen Megaport, a global leading provider of Network as a Service (NaaS) solutions, to deploy a high-availability worldwide network for end-user clients, telephony providers, and other platform and technology partners.
The secure network created through Megaport's flexible connectivity platform enables ease-of-access and dedicated connectivity to Gryphon's cloud-based Sales Engagement and Marketing Compliance solutions. Gryphon.ai users can now easily access the Gryphon ONE Platform and utilize Gryphon's conversation intelligence, real-time AI-guided coaching, and marketing compliance solutions through Megaport.
"As Gryphon.ai continues to expand, we are thrilled to work with Megaport to offer our clients and partners a fast and easy way of connecting to our solution," said Jeff Fotta, President and CEO at Gryphon.ai. "To help our clients grow at scale from anywhere in the world, we're committed to providing only top-of-the-line network capabilities through the Gryphon ONE Platform. With Megaport, we can accomplish this and more."
Megaport's global Software Defined Network (SDN) helps businesses rapidly connect their networks to services through Megaport's easy-to-use portal or open API. As organizations look to digitally transform and support remote productivity, Gryphon.ai's customers can leverage Megaport's agile networking capabilities to reduce operating costs and increase speed to market.
"With Megaport, Gryphon.ai can facilitate countless competitive advantages for our users, including streamlined connectivity, reduced resources, and quicker implementation of Gryphon ONE to benefit their organizations," said Dan Hatch, VP of Sales at Gryphon.ai. "Traditional working environments have been altered rapidly in the past few years, leaving a serious demand for improved connectivity and cloud infrastructure. Gryphon ONE users can now expand their cloud network capabilities through Megaport to better achieve digital transformation goals."
"Megaport is excited to expand our marketplace with the addition of Gryphon.ai and continue to provide greater access to the world's leading cloud service providers," stated Peter Gallagher, Head of Channel North America at Megaport. "Today, businesses are seeking network transformation in the form of hybrid cloud and multicloud architectures to underpin the digital transformation driven by increased cloud adoption."
Gryphon.ai is available now in the Megaport Marketplace.
Are your customer communications 100% compliant with Do-Not-Call (DNC) and Telephone Consumer Protection Act (TCPA) compliance regulations? In the current economy, customer experience and consumer trust has never been more…
In 2023, customer satisfaction and consumer reviews carry more power than ever before when it comes to brand loyalty and growth, as well as the overall success of your organization.…
For businesses conducting sales and marketing outreach, most are familiar with the Telephone Consumer Protection Act (TCPA), the federal act signed into law in 1991 regulating the telemarketing industry. The…