Gryphon.ai Honored by Industry Peers for Leading Sales & Marketing Intelligence Solution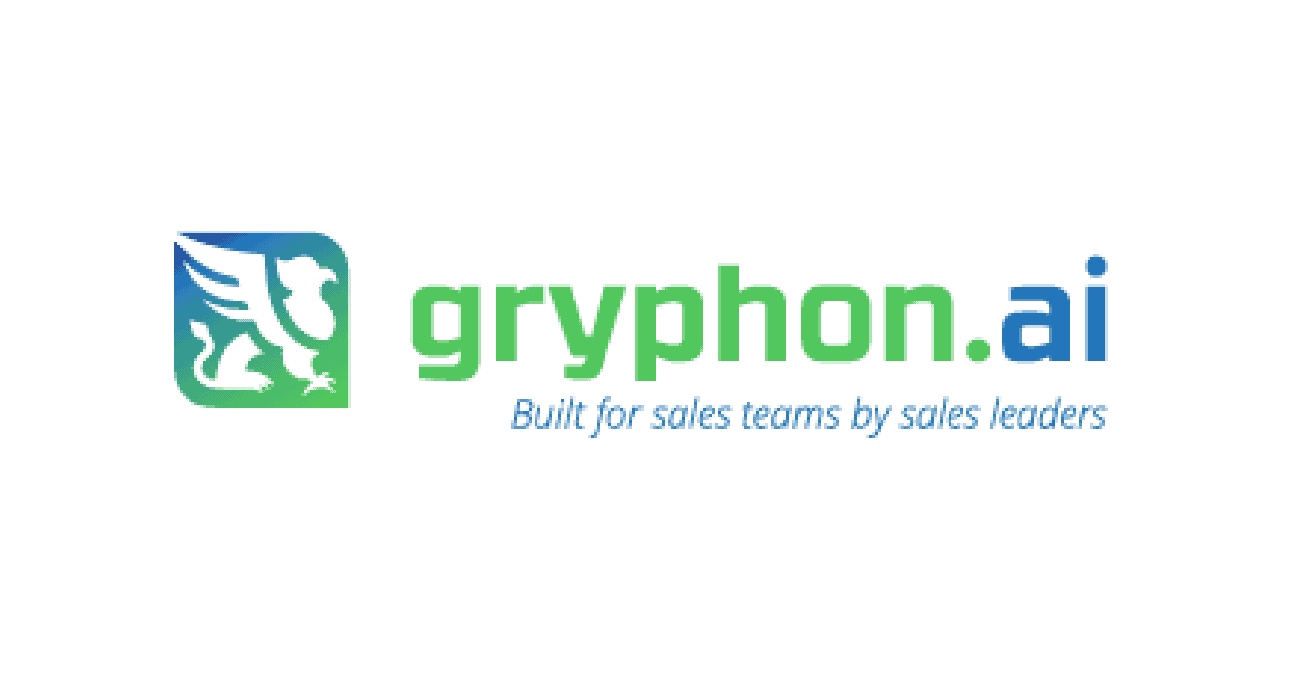 Gryphon.ai and the Gryphon ONE platform recognized as the "Best Sales & Marketing Intelligence Solution" by the American Business Awards and SIIA CODiE Awards
BOSTON (PRWEB) MAY 05, 2022
Gryphon.ai, the leading platform for AI-powered sales intelligence and real-time guided coaching, today announced its Gryphon ONE platform was named a Gold Stevie® Award Winner at the 20th Annual American Business Awards® and a 2022 SIIA CODiE Award finalist for best sales & marketing intelligence solution. As a top solution for conversational intelligence that arms sales teams with data-driven insights, the Gryphon ONE platform helps companies accelerate deals and close more revenue faster than ever before.
"We're extremely proud to be honored by these reputable programs for the value we provide to customers' sales teams on a daily basis," said Jeff Fotta, CEO of Gryphon.ai. "With decades of call intelligence and experience in real-time guided coaching, our platform offers the best AI-powered insights to equip sales teams with the tools needed to increase performance. At Gryphon.ai, we're committed to building the next generation of sales leaders, and we appreciate the recognition and validation from our peers at SIIA and the American Business Awards."
The American Business Awards are the U.S.A.'s premier business awards program. All organizations operating in the U.S.A. are eligible to submit nominations – public and private, for-profit and non-profit, large and small. More than 230 professionals worldwide participated in the judging process to select this year's Stevie Award winners. As a Gold Stevie® Award Winner, Gryphon.ai was recognized by judges as a comprehensive and innovative platform for sales professionals across the board.
"Gryphon.ai truly provides a one-stop-shop solution for sales. It is a very comprehensive and end-to-end solution for sales teams with many features," said one judge for the American Business Awards. "You can initiate different calls, Zoom, phone, etc., right through the platform, and during an active call, the conversation also starts to transcribe in case you want to take notes for a specific section. With the machine learning algorithms – you get an analysis of the phone call with different sentiments attached to the timeline. This is a game-changer platform for the sales industry to optimize sales."
"Gryphon.ai has made coaching more effective for Fortune 500 brands, and executives capitalized on the opportunities that took their brands to the next level," said another judge.
The SIIA CODiE Awards, the long-running, premier awards program for the software and information industries are produced by the Software & Information Industry Association (SIIA), the principal trade association for the software, education, media, and digital content industries. Gryphon.ai was picked as one of 137 finalists across 43 business categories in a talent-packed field of nominees.
"Organizations continuously choose Gryphon.ai for its comprehensive platform that not only provides strategic, AI-powered coaching for sales teams but offers a holistic view of revenue generation for company leaders," said Greg Armor, EVP at Gryphon.ai. "We're pleased to see that the judges recognized the benefits of our platform, and we're committed to driving continued success on behalf of our customer base."
To find out more about the Gryphon ONE solution, visit https://gryphon.ai/gryphon-one-platform/.
About Gryphon.ai
Gryphon.ai is an innovator in voice-driven sales technology, providing the only real-time, AI-powered conversation intelligence platform with in-the-moment call coaching and guided selling. The foundation of the Gryphon.ai platform is a carrier-grade communication network that provides crystal clear audio for highly accurate transcription and relevant real-time intelligence for all your sales calls. Infused with business intelligence and AI, the platform offers automation and visibility into the key sales performance analytics and insights that drive sales effectiveness helping clients grow revenue faster.
For more than 20 years, Gryphon.ai has supported our clients' growth initiatives by aligning sales and marketing functions to deliver higher-performing campaigns. From Fortune 100 enterprises to small and medium-sized businesses, Gryphon.ai's clients achieve superior sales results and make better data-informed decisions than their competitors.
If you are ready to reach your revenue potential, contact the Gryphon.ai team at (855) 554-7974 or visit https://gryphon.ai/.
Are your customer communications 100% compliant with Do-Not-Call (DNC) and Telephone Consumer Protection Act (TCPA) compliance regulations? In the current economy, customer experience and consumer trust has never been more…
In 2023, customer satisfaction and consumer reviews carry more power than ever before when it comes to brand loyalty and growth, as well as the overall success of your organization.…
For businesses conducting sales and marketing outreach, most are familiar with the Telephone Consumer Protection Act (TCPA), the federal act signed into law in 1991 regulating the telemarketing industry. The…