gryphon.ai TCPA/DNC Compliance Now Available in Salesloft Marketplace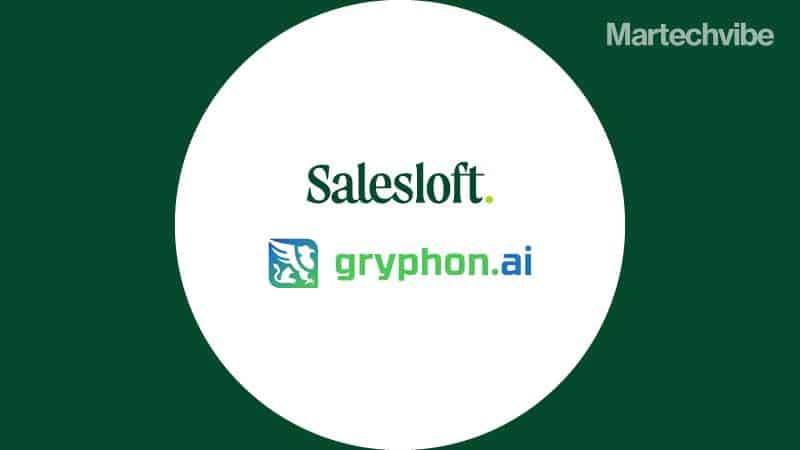 This article was originally posted on martechvibe.com.
gryphon.ai, provider of a platform for artificial intelligence-powered conversation intelligence and Telephone Consumer Protection ACT (TCPA) and Do Not Call compliance, has made its automated compliance solution available in the Salesloft marketplace.
As part of the marketplace, Salesloft, a sales engagement platform provider, will integrate gryphon.ai's compliance architecture to evaluate every phone number against TCPA, state, federal, and other Do-Not-Call lists with automated screening of outbound calls and campaigns. Gryph's automated compliance abilities also cover mobile devices, curfews, state of emergency, individual state laws, and other restrictions to guide sales teams.
"Salesloft has been a proven leader in customer success and sales engagement for decades now. We're thrilled to have our compliance engine, the most advanced technology in its class, chosen to aid sales teams so they can focus on pipeline generation and business goals without worrying about compliance," said Chad Pulaski, vice president of strategic opportunity at gryphon.ai, in a statement. "With Gryph, Salesloft can leverage exhaustive compliance practices that include mobile devices, including B2B sales opportunities. We're passionate about connecting sales teams with real-time, automated call capabilities that effectively streamline the sales process and enhance the customer experience."
"Salesloft is committed to customer success, and that excellence begins with our platform. Implementing effective compliance measures into our platform relieves the burden of keeping up with the ever-changing compliance landscape for our customers and is critical to driving their sales pipelines," said Devin Schiffman, vice president of global alliances at Salesloft, in a statement. "With gryphon.ai, Salesloft can reinforce our dedication to customers by equipping their sales teams with real-time compliance capabilities. We're excited to see just how much more our customers can accomplish with these enhanced compliance solutions."
Gryphon.ai Announces Gryph for Collections for AI-powered Collections Compliance Gryphon.ai protects enterprises against compliance risks for debt collection BOSTON, June 6, 2023 – Gryphon.ai, the leader in compliance and AI-powered…
TCPA and DNC Compliance: Buy a Solution or Build Your Own? View the full infographic here In today's vendor-centric market grounded in innovative thinking and development, when an organization needs…
Is your business legally calling consumers in these states? View the full state-by-state map here While navigating shifting market conditions in 2023, most organizations cannot afford TCPA or…