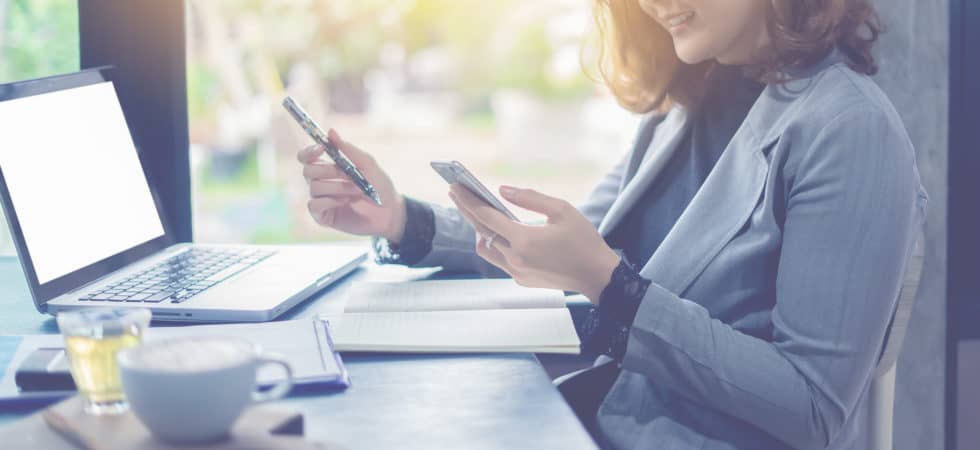 BOSTON–(YAHOO FINANCE)–
Gryphon Networks, a proven leader in sales performance management systems for enterprise sales and service teams, proudly announces the availability of Sales Performance for Dynamics – an optimized integration of Gryphon's patented telephony, behavior analytics and marketing compliance platform specifically designed to work natively within Microsoft Dynamics 365.
Gryphon's Sales Performance for Dynamics is a managed solution that easily integrates and interfaces within existing sales and CRM workflows – providing advanced capabilities such as carrier-grade telephony, automatic call activity logging and real-time Do No Call and TCPA blocking – for agents using any phone, anywhere. The features are accessible directly through the Dynamics App menu for automated capture of phone-based data, guaranteeing accurate visibility into all call activity for leaders in sales, marketing, privacy, and operational functions.
"We're very excited to bring Sales Performance for Dynamics to market because Gryphon's proven system can now help Microsoft-enabled enterprises measurably improve the effectiveness of their sales teams," said Brian Steele, VP of Product Management at Gryphon Networks. "By providing unprecedented insights into sales activity directly within Dynamics, clients can preserve agent flexibility while easily and accurately tracking important metrics and KPIs, multiplying the value of their CRM investment."
Gryphon's Sales Performance for Dynamics empowers virtual and dispersed sales teams with the following native, in-app features and functionality to help reps sell more effectively:
Click-to-Dial – saves time by calling clients and prospects directly from the Dynamics cloud infrastructure
Call Recording – enables PCI-compliant, on-demand call recording from any device or interface, including Microsoft Dynamics 365
DialView – allows users to quickly initiate calls to saved records and calling lists, already certified for TCPA and DNC compliance
Universal Access – provides the ability to call from any device including Click-to-Dial, iPhone, Android, office phone, landline or softphone
Automatic Logging – automatically capture and render all call activity in Dynamics regardless of dialing device
Performance Dashboard – displays team calling activity and outcomes in a real-time Dashboard, giving managers visibility into daily utilization with simple, customizable metrics and KPIs
To learn more about Gryphon's Sales Performance for Dynamics, visit www.gryphon.ai/sales-performance-dynamics.
About Gryphon Networks
Gryphon Networks, The Sales Intelligence Company™, is the leading provider of performance management solutions for distributed, mobile and remote sales teams. Our Sales Performance Management Platform automatically captures, controls, and visualizes sales and marketing activity generated from any device or application to increase revenue, improve management effectiveness, and reduce compliance risk. More than a dozen Fortune 100 clients, including some of the largest banks, brokerage, insurance, and consumer services firms, are among Gryphon's 300+ clients in North America. Gryphon Networks is an independent software provider and is neither affiliated with nor authorized sponsored or approved by, Microsoft Corporation.
View source version on businesswire.com
Contacts
Paul Rawate, 617.279.2659
prawate@gryphonnetworks.com
Gryphon.ai meets real-time compliance needs for enterprise customers on NICE's award-winning cloud–native CXone platform BOSTON, Wednesday, August 2, 2023 — Gryphon.ai today announced its Gryph automated compliance and collections solution…
Senior appointments align with Gryphon.ai's mission to drive customer success on behalf of enterprise customers BOSTON – June 21, 2023 – Gryphon.ai, the leader in compliance and AI-powered conversation intelligence,…
The Newest Regulatory Changes in State TCPA and DNC Legislation In Maryland, Governor Moore signed into law sweeping amendments to the state's existing telemarketing law that will greatly expand industry obligations when calling or…