Gryphon Networks Rebrands to Gryphon.ai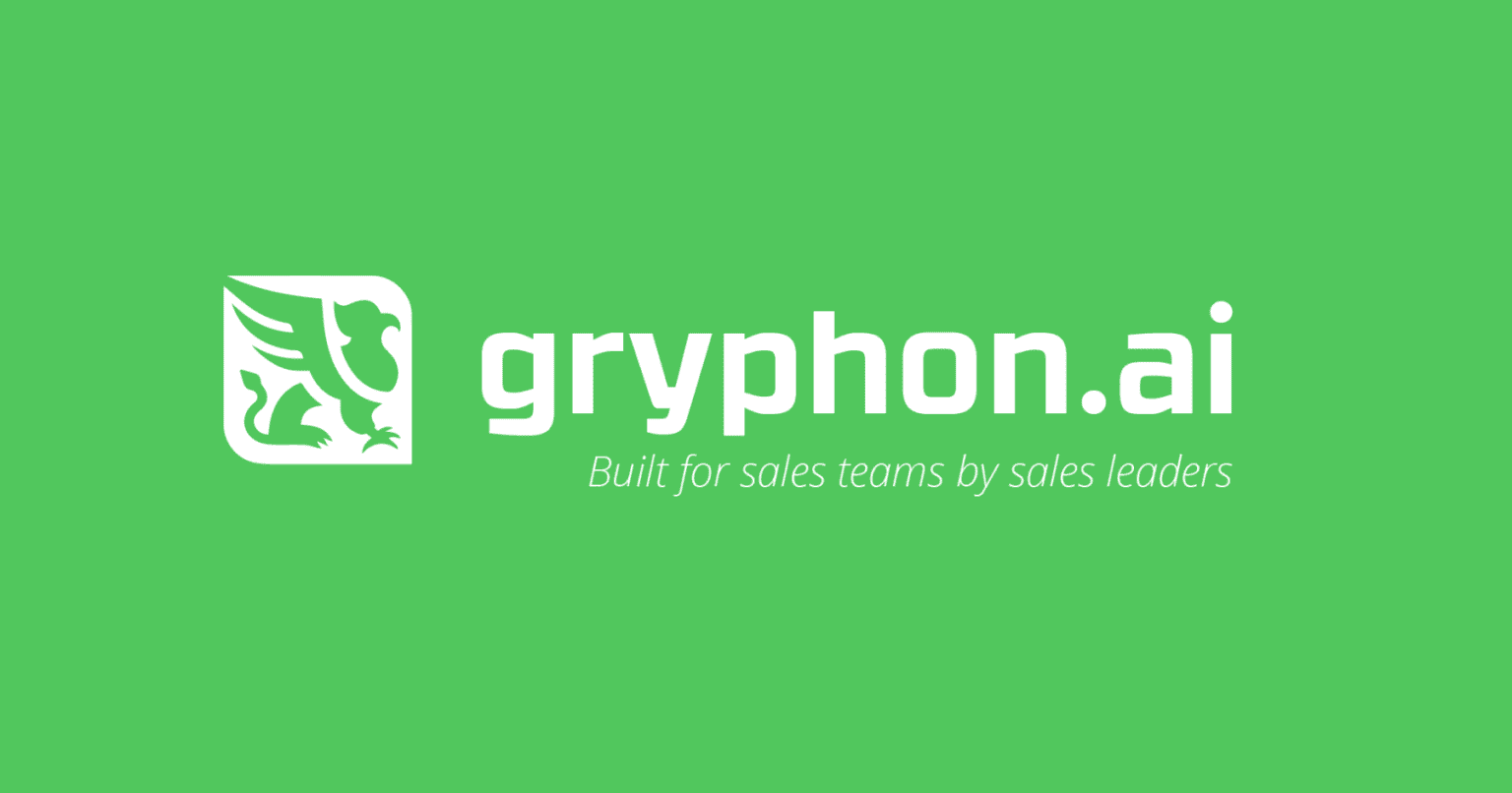 Gryphon Networks is excited to unveil our new company brand: Gryphon.ai. This rebranding reflects the evolution of our company and our latest suite of artificial intelligence (AI) and machine learning-powered sales tools that are innovating the sales tech market. Along with this change, a newly designed company logo and website have been launched.
"Gryphon.ai marks a new era in our company's evolution. This rebranding reflects our vision and the AI-driven products we are introducing to the sales technology market as we continue to accelerate growth and innovation – while remaining a leader in the compliance space," stated Gryphon.ai CEO Jeff Fotta.
Gryphon.ai is excited to begin this new era and continue to help our clients achieve superior sales results and make better data-informed decisions. With our suite of ai-driven sales tools, including real-time guided coaching and conversation intelligence, Gryphon.ai provides in-the-moment results for your sales team, setting our technology apart from the rest.
"This is a major milestone for the company as we continue to deliver superior sales results for our clients," stated Greg Armor, Executive Vice President. "As a leader in sales technology and an Aragon Research 2021 Hot Vendor in Sales Enablement, Gryphon.ai is now positioned to become synonymous with AI-driven sales tech as the market for these tools continues to grow rapidly."
About Gryphon.ai
Gryphon.ai is an innovator in voice-driven sales technology, providing the only real-time, AI-powered conversation intelligence platform with in-the-moment call coaching and guided selling. The foundation of the Gryphon.ai platform is a carrier-grade communication network that provides crystal clear audio for highly accurate transcription and relevant real-time intelligence for all your sales calls. Infused with business intelligence and AI, the platform provides automation and visibility into the key sales performance analytics and insights that drive sales effectiveness helping clients grow revenue faster.
For more than 20 years, Gryphon.ai has supported our clients' growth initiatives by aligning sales and marketing functions to deliver higher performing campaigns. From Fortune 100 enterprises to small and medium-sized businesses, Gryphon.ai's clients achieve superior sales results and make better data-informed decisions than their competitors.
Read the full release here.
When considering your business outlook for 2023, have you accounted for the laundry list of ever-changing marketing compliance regulations that your sales organization must follow to avoid costly fines and…
As organizations are growing their tech stacks to assist their remote and hybrid teams through the sales process, a conversation intelligence (CI) tool can offer insights into prospect and customer…
AI-powered, real-time conversation intelligence platform evaluated on offering, strategy and market presence BOSTON, Oct. 4, 2022 — Gryphon.ai, the leading platform for AI-powered sales intelligence and real-time guided coaching, today…