Sales Performance Methodology & Training
A Definitive Guide for Outbound Call Sales Effectiveness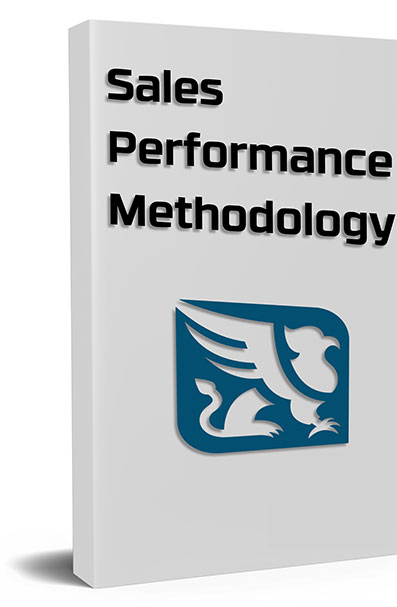 How Can Sales Leaders Optimize Call Activities?
Our Sales Performance Methodology combines proven selling processes, technology best practices, and a simple, common-sense approach to sales training that can be enforced every time an agent picks up the phone.
Onboarding and initial training programs don't typically have a lasting effect – especially when the coaching is not enforced on a daily basis. Furthermore, how can a sales leader train, coach and onboard effectively if what success looks like is unclear?
Traditional sales training is only part of the equation; it's the ongoing visibility into how every rep is doing every day that drives successful sales organizations.
Training + Technology + Team = Sustained Sales Performance
Sales Performance Methodology CH.1: The Problem With Sales Performance Data
Sales Performance Methodology CH.2: The Implications of Limited Visibility Into Actionable Data
Sales Performance Methodology CH.3: Call Activity Predicts Performance
The Gryphon Sales Methodology is a 3 Phase Training and Management Framework that Provides a Detailed Road Map to Building a Highly Effective Sales Team
1. Initiation – Days 0-30
Whether your reps are junior, middle of the pack or rock stars, Phase 1 will establish a baseline of performances that will be a reference point for team development.
2. Optimization – Days 30-60
Armed with a clear understanding of the daily activities that predict success, Phase 2 is all about streamlining and maximizing your reps' activity to increase effectiveness.
3. Continuous Improvement – Days 60-90
Once your team is bringing results, Phase 3 ensures that your team is keeping their foot to the pedal, retaining urgency, and getting better every day. This phase includes worksheets and KPIs that are designed to keep managers on track and focused on doing the right things right.
Why Gryphon?
For almost 20 years, Gryphon technology has sat in the path of hundreds of millions of sales and service telephone calls for many of the world's largest organizations. Since its founding, Gryphon clients have…
– Completed 650MM sales and service phone calls.
– Booked over 20 million appointments by phone.
– Recorded 195 million post-call dispositions.
– Processed talk time for more than 804MM minutes (that's 1,500 years of call duration).
Contact a Gryphon Sales Performance Expert by Email or Just Call Us: (866) 644-5422