How AI is Helping Jumpstart The Great Rehiring in Sales Tech and Renew the Onboarding Process with Michelle Tilton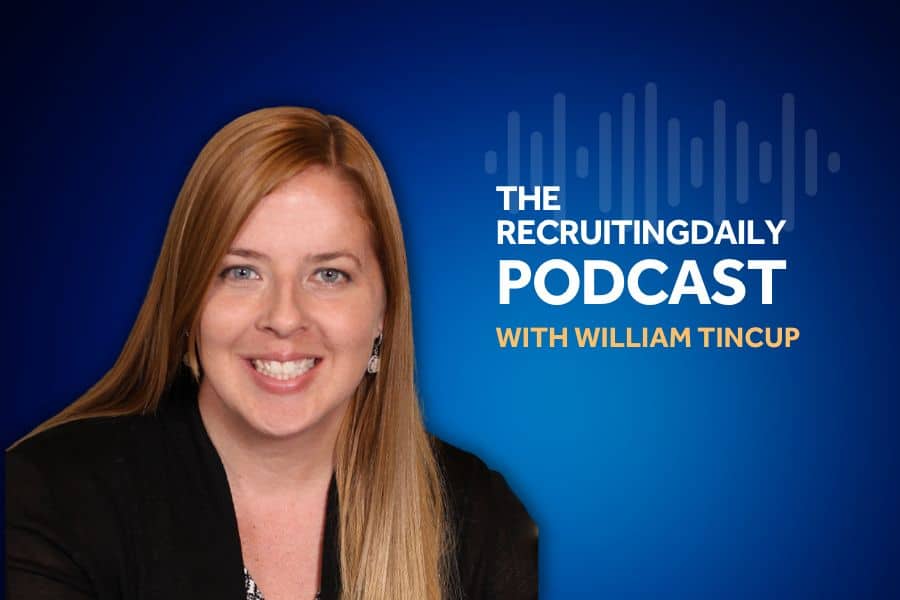 This article was originally published on Recruiting Daily – listen to the podcast here.
On today's episode of the RecruitingDaily Podcast, William Tincup speaks to Michelle from Gryphon AI about how AI is helping to jumpstart the great rehiring in sales tech and renew the onboarding process.
Some Conversation Highlights:
Then you start shadowing. Now you're sitting on more calls with other people who are talking, but you're hearing it and you're ingesting it, but you're not really trial and erroring your own messaging to see if you're capable of delivering that message. So what's really cool about AI and sales tech is with something like conversation intelligence, you don't have to sit on a sales call with a salesperson.
What you can do is go back to a list of the top five calls of the day that were successful. And you can hone in just on those calls and listen to them in a recorded way and understand why the sales manager feels like those top five calls were successful. And you learn from that.
Again, this is still the onboarding process. You haven't really done anything yet. But with some of the more advanced tech and the AI driven sales tech, it's almost like having a sales assistant with you. So I'll give you an example. I'm making my first sales call. I'm a little nervous because new company I might have done a lot of cold calling in the past, but let's just say, my first dial of this company. The phone gets connected and I'm like, "Oh gosh, they picked up," and you freeze, or you're not quite sure of your pitch all of a sudden.
Are your customer communications 100% compliant with Do-Not-Call (DNC) and Telephone Consumer Protection Act (TCPA) compliance regulations? In the current economy, customer experience and consumer trust has never been more…
In 2023, customer satisfaction and consumer reviews carry more power than ever before when it comes to brand loyalty and growth, as well as the overall success of your organization.…
For businesses conducting sales and marketing outreach, most are familiar with the Telephone Consumer Protection Act (TCPA), the federal act signed into law in 1991 regulating the telemarketing industry. The…