3 Reasons to Improve Sales Training & Increase Effectiveness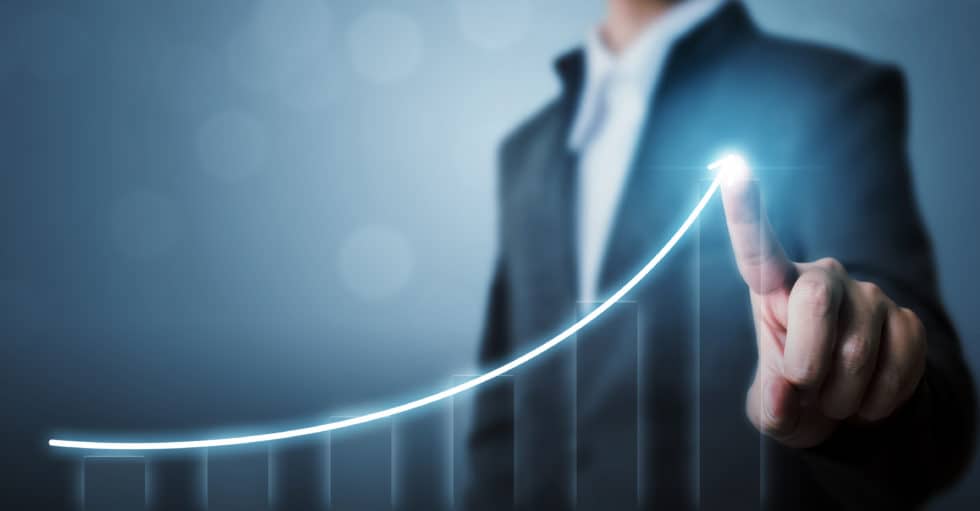 Does your organization have a structured sales training program in place? If not, you may want to consider allocating time and budget towards sales training, as it is one of the most valuable long-term initiatives for achieving sales excellence.
However, a recent study found that 26% of reps say their sales training is ineffective [Training Industry]. This comes as no surprise as a majority of organizations (nearly 60% according to CSO Insights]) take a random or informal approach to sales coaching, with no real method for daily, weekly, or monthly coaching or one-on-one sessions with managers. Additionally, 27% of companies do not offer formal sales onboarding programs [Training Industry].
For sales training to be effective, managers must continue to reinforce the principles taught at onboarding sessions on a monthly, weekly, or even daily basis – or else reps are naturally likely to forget a large percentage of the information taught. However, only 15% of sales managers believe their companies provide the right amount of sales coaching. [Sales Management Association]
If you have doubts about the training initiatives at your company and feel that your sales team falls into that overwhelming 75% that lacks proper coaching initiatives, or if you simply want to improve your coaching initiatives, here are three statistics that demonstrate why having effective sales training should be a priority at your organization:
1 – The Top Sales Teams Have Strong Training Structure in Place
High-performing sales organizations are twice as likely to provide ongoing training as low-performing ones [Highspot Report]. This seems rather self-explanatory, as reinforcement of training principles can only benefit reps – yet most sales teams still lack the training structure needed to excel.
Consistent sales training is the most effective way to ensure consistent, top-tier performance by your sales reps. After all, a rep that does not retain training principles brings no value to your team. Make sure to set performance expectations upfront, and reinforce these expectations with weekly and monthly meetings, as well as one-on-ones. Reps should clearly understand the number of appointments they need set per week, how many calls they should be making, and so on.
2 – Sales Coaching Improves Win Rates
Effective sales coaching can improve win rates by as much as 29% [Vantage Point Performance]. When reps are kept at the top of their game on a daily or weekly basis, there is less room for error or diversion from best practices.
By identifying which behaviors are generating desired outcomes over the phone, managers can then replicate these successful behaviors of top performers with coaching and elevate the performance of their entire teams. Here technology comes into play – utilizing a tool like a call recording can enhance training as struggling reps can listen in on the calls of more successful reps to learn what successful selling sounds like.
3 – Effective Sales Training Generates Valuable ROI
For every dollar a company invests in training, it receives about $4.53 in return – which is equivalent to a 353% ROI [Accenture]. So, the budget should not be a deterrent to implementing a proper training program for your sales team.
However, a consistent, recurring coaching program is necessary for both tenured and new employees as reps will return to their old habits weeks after training without reinforcement. Base sales training on concrete, accurate data to ensure that managers know where their reps stand, and so they can implement best practices based on numbers, not guesswork.
Why You Should Improve Sales Training
If reps at your organization are struggling to perform to a successful standard, it is time to be introspective and evaluate your training and coaching initiatives. After all, it is the job of a sales manager to properly prepare reps with the skills and tools they need to be successful.
If you lack insight into rep activity, perhaps it is time to consider implementing a sales performance management tool. This type of tool allows management to identify problem areas with 100% accuracy and empowers sales managers to spend their time and budget more wisely on coaching and training initiatives.
Are your customer communications 100% compliant with Do-Not-Call (DNC) and Telephone Consumer Protection Act (TCPA) compliance regulations? In the current economy, customer experience and consumer trust has never been more…
In 2023, customer satisfaction and consumer reviews carry more power than ever before when it comes to brand loyalty and growth, as well as the overall success of your organization.…
For businesses conducting sales and marketing outreach, most are familiar with the Telephone Consumer Protection Act (TCPA), the federal act signed into law in 1991 regulating the telemarketing industry. The…