Make Good Reps Great With Real-Time Sales Training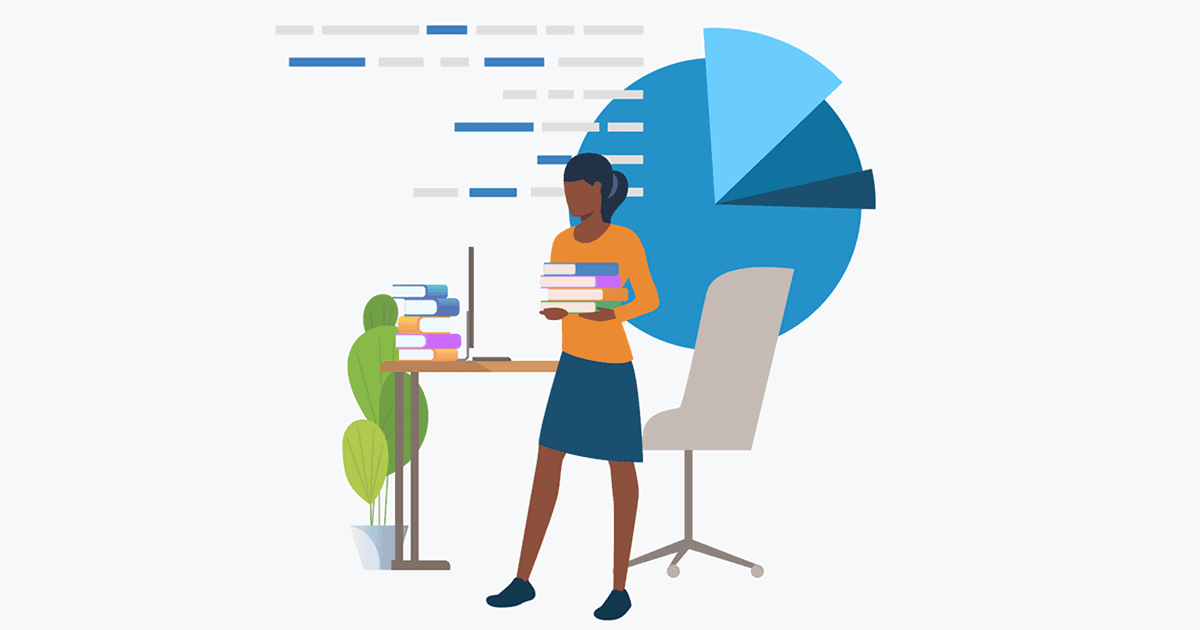 Whatever business you're in, there is always room for improvement in sales productivity and effectiveness. Every year, companies spend billions of dollars on tools and software to accelerate the sales process; however, most organizations have no way of measuring the effectiveness of that investment or its impact on revenue. Neither acceleration tools nor real-time sales training alone can help reach revenue goals. It takes accurate insights into reps' daily, or even hourly, performance. Specifically, it is a combination of people, process, and technology that makes the difference.
AI and Machine Learning Optimize Real-Time Sales Training and Coaching
Measuring the effectiveness of every rep helps sales managers determine the right training path for each team member. Unfortunately, most sales leaders lack the visibility into data to make this practical – but that's where Gryphon gives you an advantage. The Gryphon ONE Sales Acceleration Platform delivers the capabilities and data visibility that sales leaders need to automate the real-time personalization of rep training and coaching.
With Gryphon ONE, sales leaders can analyze what makes their best reps successful and use those insights to improve the performance of the rest of the team. The platform applies artificial intelligence (AI) and machine learning to automatically and accurately evaluate and identify training gaps and make personalized recommendations for customized, virtual, and real-time sales training modules. This visibility also enables sales managers to maximize the impact of their training initiatives; identifying best practices and areas where improvement is needed for one or more reps can be a game changer when it comes to your team hitting their numbers.
Amplified Sales Training and Coaching
Gryphon ONE notifies managers and reps on what training is recommended for a specific rep, based on their performance. This sets reps on the right track before unsuccessful behaviors turn into bad habits. Doing so enables reps to succeed more often and establishes a culture of continuous learning. We call this amplifying internal sales development.
Further, Gryphon ONE helps better identify opportunities, improve training initiatives, and streamline the sales cycle. With state-of-the-art capabilities including targeted speech analytics and Amplify, a real-time sales training tool and coaching portal, rep performance is optimized and time spent selling is maximized.
Targeted Speech Analytics
Gryphon ONE targeted speech analytics automatically listens-in to sales conversations in real time, monitoring the conversational effectiveness of each rep. Scorecards and dashboards provide an "at-a-glance" status of the relevant context of customer and prospect conversations, while key performance indicators (KPIs) such as "Sales Effectiveness," "Script Adherence," and "Emotion Detection" help sales managers identify any reps that are struggling. During a call, Gryphon ONE can deploy bots to offer tips and suggestions to improve the outcome of an ongoing conversation.
The days of sales managers "walking the floor" listening to hours of calls and making suggestions off the cuff are long gone. With targeted speech analytics and real-time training tips, managers can improve team effectiveness without listening to hours of call recordings or reading dozens of transcripts at the end of each day. Alerts, data, and dashboards make it crystal clear who needs coaching and/or training and in which specific area. These insights also help managers and reps by automatically troubleshooting issues as they arise – rather than waiting for a group training session or one-on-one meeting.
With Gryphon ONE, it's simple; if your reps are better trained and better coached based on their individual needs, they are more capable of reaching their goals ― leading to greater confidence and success across the entire team.
For businesses conducting sales and marketing outreach, most are familiar with the Telephone Consumer Protection Act (TCPA), the federal act signed into law in 1991 regulating the telemarketing industry. The…
With the potential of recession following businesses into 2023, many B2C organizations are leaning into refocusing budgets and prioritizing their customer bases. While customer support isn't always money generating, it…
This article was originally posted on martechvibe.com. Gryphon.ai, provider of a platform for artificial intelligence-powered conversation intelligence and Telephone Consumer Protection ACT (TCPA) and Do Not Call compliance, has made…