Marketing Compliance Brief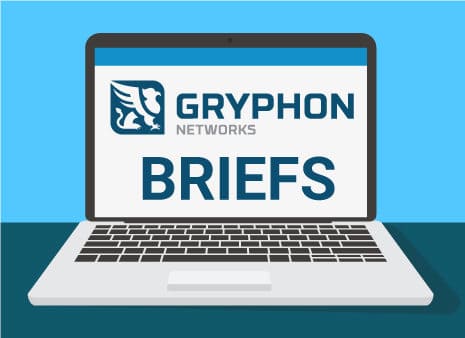 Compliance is
No Longer

an Option

Marketing privacy law is one of the fastest growing legal specializations today. Do-Not-Contact regulations governing digital, as well as phone-based marketing campaigns, are growing in number and complexity every year.

This is why you need a platform you can trust and why more than 300 of the world's leading banks, brokerages, healthcare, and insurance firms rely on Gryphon.
Gryphon
Marketing Compliance

Includes:
Multi-channel support
Call result keypad tags
Granular preference management
Lead recovery and exemption advisor
Integrated call recording
Pre-call prompts
Reporting and audit trail
Salesforce Click-to-Dial App
Automatic Salesforce data input
With your corporate image on the line, you need a compliance partner that tailors its technology to your business needs and is backed by certified marketing compliance professionals.
TO LEARN MORE ABOUT GRYPHON'S SALES PERFORMANCE DASHBOARD
REQUEST YOUR SOLUTIONS BRIEF

NOW!
For businesses conducting sales and marketing outreach, most are familiar with the Telephone Consumer Protection Act (TCPA), the federal act signed into law in 1991 regulating the telemarketing industry. The…
With the potential of recession following businesses into 2023, many B2C organizations are leaning into refocusing budgets and prioritizing their customer bases. While customer support isn't always money generating, it…
This article was originally posted on martechvibe.com. Gryphon.ai, provider of a platform for artificial intelligence-powered conversation intelligence and Telephone Consumer Protection ACT (TCPA) and Do Not Call compliance, has made…