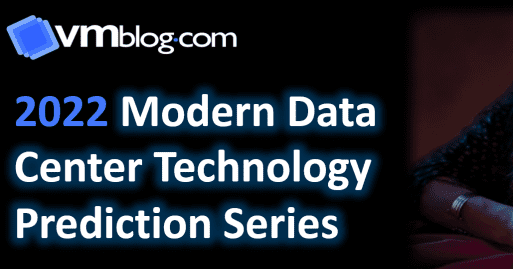 This article, Predictions for AI Technology in 2022, was originally published on vmblog.com by Brian Steele, VP of Product Management at gryphon.ai.
2021 gave the working world a unique set of challenges as remote work turned into hybrid environments, the Great Resignation impacted workers across all industries and companies attempted to navigate ongoing labor shortages. Business leaders have had to completely pivot their traditional ways of business, work, and life, and it appears that moving into 2022, we aren't out of the woods just yet.
While difficult decisions remain for business leaders, the advanced innovation companies were introduced to in 2021, specifically AI-based tools and technologies, are now lending themselves to a brighter future for 2022.
What can business leaders expect in 2022? The following predictions offer insights into the future AI:
AI technology will further elevate the customer experience. Consumers expect more from the chatbots and voice-automated systems that lack personalization. In 2022, we can expect customers to demand more human-centered approaches to their customer service experiences. As a result, more customer service and sales representatives have started to leverage different human-centered AI technologies that emphasize a more personal touch, while still pursuing strategic initiatives. For instance, AI-powered conversation platforms are providing sales personnel with real-time insights and guiding them through the conversation which, as a result, improves the customer experience. While in recent times most AI intelligence platforms have only provided analytics after the fact, we can expect to see more companies leveraging automation systems in 2022 that have the ability to provide in-the-moment recommendations, allowing representatives to respond accurately and in a personalized tone.
The Great Resignation will continue, requiring companies to leverage AI technology for guiding new talent and upskilling current workers. As a result of the ongoing Great Resignation and IT labor shortage, companies have started ushering in a new era of work that improves both flexibility and productivity with AI technologies at the core. AI and ML tools are drastically improving the onboarding process, both in-person and remote, by guiding new team members to success at faster, more efficient rates through real-time coaching and training. In terms of retention, more companies are implementing AI-powered upskilling programs that provide ongoing guidance and performance monitoring to show employees their strengths and areas for improvement. In 2022, we can expect to see more companies leverage AI-based tools to accelerate the onboarding process, unlock new insights and instill greater confidence in employees.
AI technologies will allow sales teams to make data-driven decisions and accelerate revenue. While many of today's organizations are capturing more and more data than ever before, sales leaders still struggle to translate this data into actionable insights. Especially as customers continue to leave behind information from their online footprints, many companies mismanage this data – showcasing the gap between data collection and where AI can help. In 2022, more companies will take advantage of AI-based solutions that can help with sales decision-making and accelerate optimal outcomes, helping reps to sell smarter. After a challenging year for revenue, organizations are hyper-focused on how they can increase sales next year and take their teams to the next level.
In 2022, it can be expected that more companies will adopt AI-powered technologies to align with the needs of both their consumers and their employees. As more businesses come to realize the vast potential of AI tools in the workplace, we can expect to see a booming focus in 2022 on pivoting customer service strategies, upskilling and training employees for retention and lending a hand to workers in all industries.
Evaluation Based on Completeness of Strategy and Performance BOSTON, Oct. 10, 2023 – Gryphon.ai, the leader in compliance and AI-powered conversation intelligence, today announced it has been positioned by Aragon…
Is your business legally calling consumers in these states? View the full state-by-state map here While navigating shifting market conditions in 2023, most organizations cannot afford TCPA or…
Gryphon.ai meets real-time compliance needs for enterprise customers on NICE's award-winning cloud–native CXone platform BOSTON, Wednesday, August 2, 2023 — Gryphon.ai today announced its Gryph automated compliance and collections solution…