Drive Improved Call Performance with our Real-Time Guided Coaching Assistant, Gryph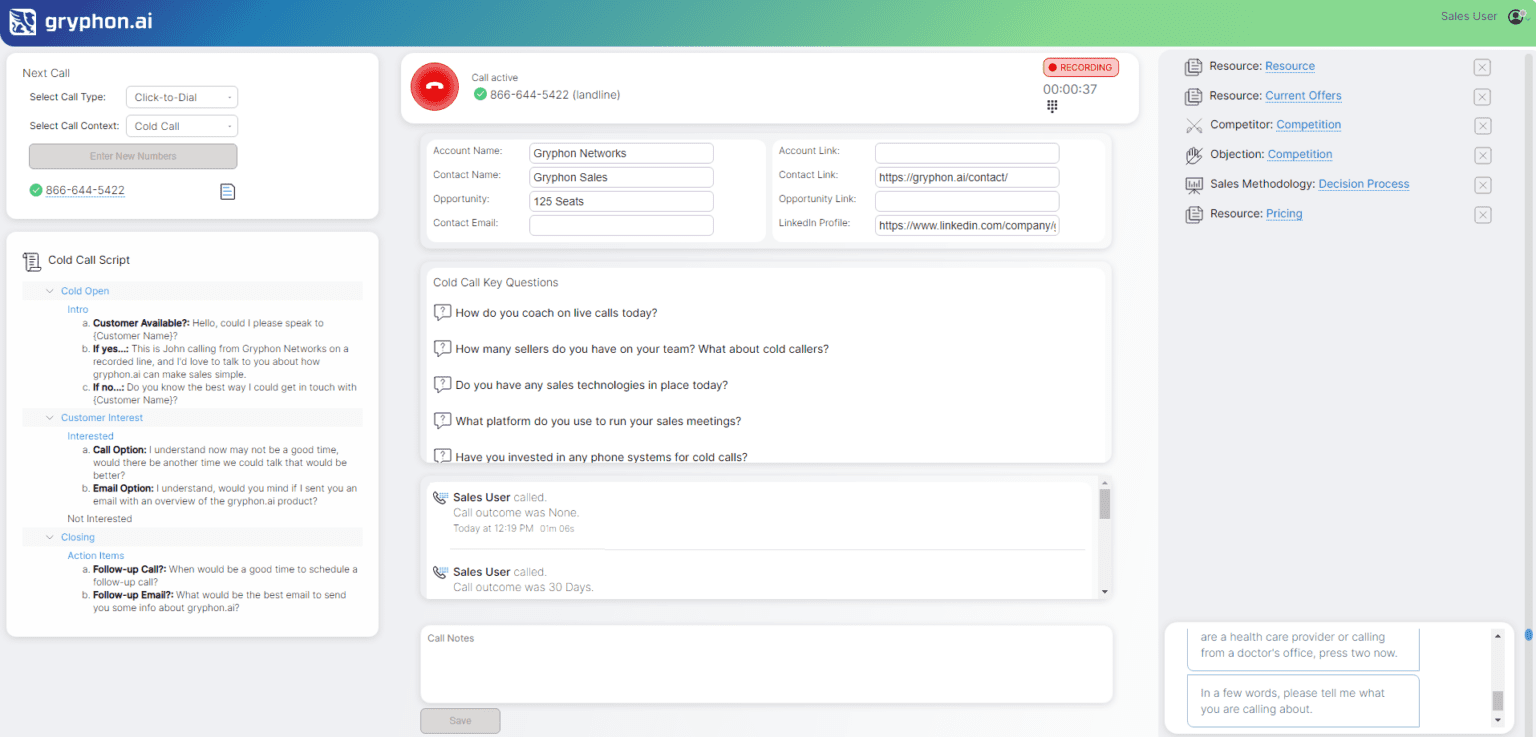 Maximize key outcomes and close deals faster. Gryph's new full-page functionality expertly guides reps through all phases of a call using real-time, AI-powered guided coaching and conversation intelligence.
Gryph enables you to:
NEW! Automatically populate contact and account information using the Click-to-Dial option linked to your Salesforce or Microsoft Office Dynamics instance, or manually populate call information for External calls leveraging the Chrome extension.
NEW! Steer reps through successful conversations with fully customizable Call Context options that deliver the right pre-call script for every scenario
NEW! Avoid conversation missteps or lags with a list of key questions appropriate for the call context
NEW! Deliver in-the-moment intelligence and overcome objections on live calls with real-time battlecards that automatically populate when key words or phrases arise throughout a conversation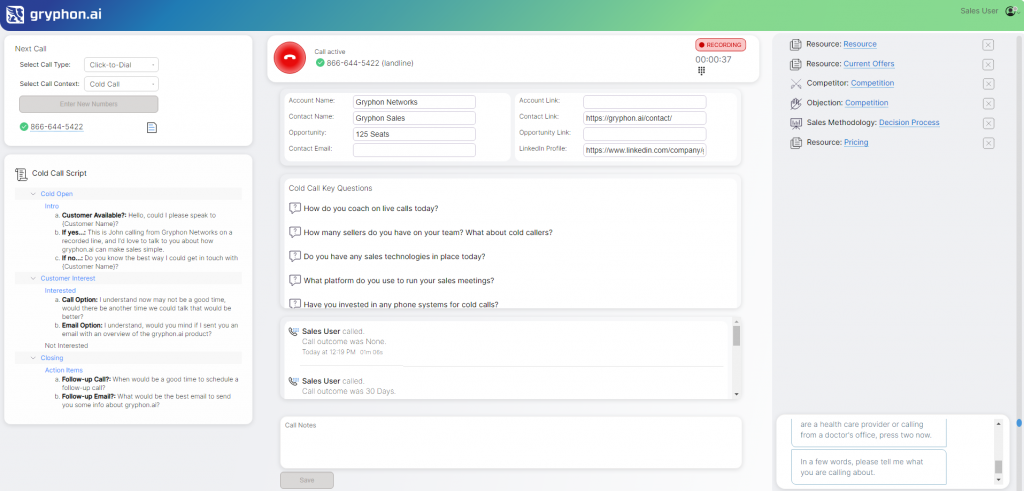 With Gryph's newest functionality, your reps can be more prepared than ever for every sales call and better navigate each conversation in-the-moment. By guiding reps through each call in real-time, Gryph drives superior call performance, resulting in better conversations, faster deal progression, and more revenue generation for your organization.
With these new guided coaching functionalities, Gryph continues to offer your sales team:
More informed coaching
Faster onboarding
Accelerated deal progression
Stronger objection handling
More informed product knowledge
Better script adherence
Schedule a demo to learn more about how our real-time guided coaching assistant, Gryph, can help your reps improve call effectiveness and generate increased revenue.
Many businesses rely on Do Not Call (DNC) scrubbing tools to comply with Federal, State, and other regulations as they face the challenge of maintaining marketing compliance. But, with the…
In the fast-paced world of marketing compliance and consumer debt collection, staying up to date with the latest regulations and maintaining compliance is crucial for businesses. The ever-evolving regulatory landscape…
Gryphon.ai meets real-time compliance needs for enterprise customers on NICE's award-winning cloud–native CXone platform BOSTON, Wednesday, August 2, 2023 — Gryphon.ai today announced its Gryph automated compliance and collections solution…