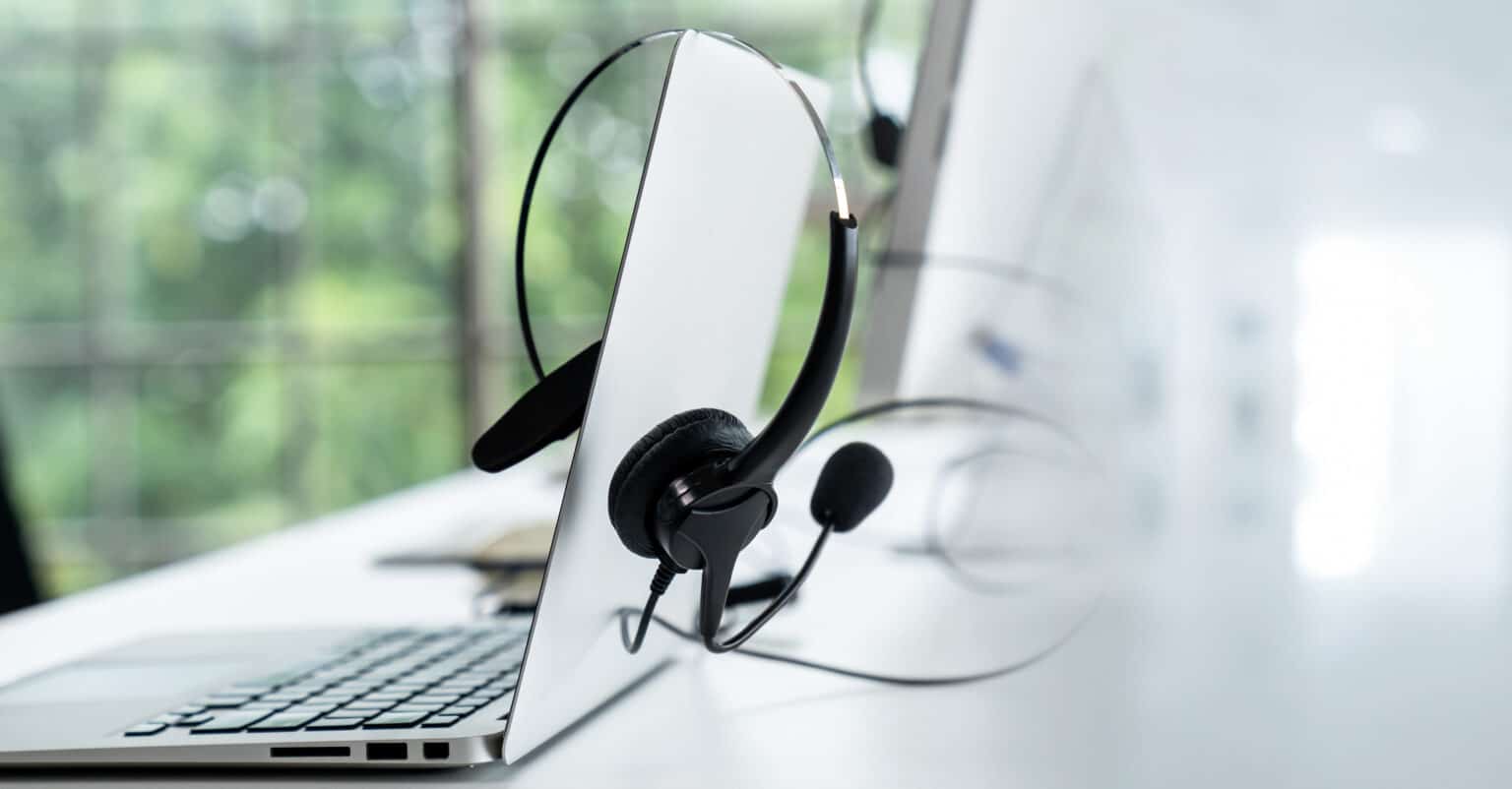 This article was originally posted on HR.com.
Poor onboarding programs leave potential value on the table
Call center attrition rate typically hovers between 30% and 45%, close to double the national average for employee turnover. But why is it so difficult for call centers to retain workers?
A combination of insufficient onboarding programs, poor workplace morale and a lack of career-development opportunities all cause call center employees to look elsewhere — and leave HR scrambling to find replacements. Not only does sourcing talent take up HR's time, but also strains finances, with the average cost of replacing an employee costs anywhere between $5,000 and $7,500.
Fortunately, exorbitant turnover is not a given — it is possible to stem the exodus of talent from call centers. When applied strategically, conversation intelligence tools make the onboarding process smoother for new call center employees and set them up for success early by supporting them in real time. In turn, call center leaders can move their focus to improving workplace culture and reducing turnover among existing employees.
Poor Onboarding Programs Leave Potential Value on the Table
Time to value (TTV) is an important metric for measuring onboarding success. In a call center context, TTV measures how quickly reps adjust to their roles and close their first deals. Call centers with high TTV are at risk for higher levels of turnover. That is because the longer it takes new employees to succeed, the less likely they are to remain in the business long term.
Part of the problem is that the learning curve to become an effective sales rep is a lot longer than most call centers have time for. After an initial one-to-two-week onboarding program, where they learn the basics of capturing prospect attention, many new reps are set loose to put these concepts into practice by themselves.
At this point, they realize that sales calls are not as simple as memorizing a script. Reps have to know their organization's products and services inside and out, handle customer objections and communicate with empathy — all in real time. So, it takes time to become proficient, which is where the role of the manager becomes vital. Yet, many managers do not have enough bandwidth to guide employees through the learning process. And during calls, new employees are completely on their own.
Not only does this steep learning curve leave potential value on the table, it also opens call centers up to potential compliance issues. Mistakes like recording a call without consent or contacting someone on a Do Not Call registry can cost call centers thousands of dollars in fines. If your organization's onboarding program is inadequate, new employees are more likely to make a costly mistake by saying the wrong thing on a call.
3 Ways Conversation Intelligence Can Help Your Call Center
High turnover rates indicate that many employees don't view the call center as a sustainable career option. The silver lining is that your call center has an opportunity to differentiate itself by investing in technology that makes long-term growth possible.
There are several ways conversation intelligence can help your call center recruit and retain new talent:
1. Real-time coaching and post-call analysis
Conversation intelligence monitors conversations in real time and offers relevant guidance on how reps should proceed. So, new reps no longer have to memorize every script and product detail before their first call.
For example, if a customer tells the sales rep they're considering switching to a competitor, the technology pulls up information about the areas where your product excels. Or if the customer is using angry or emotional language, the algorithm can offer guidance on how to calm things down. As the technology encounters more situations, its guidance only becomes more personalized.
From a coaching perspective, managers also gain greater visibility into their employees' progress. Instead of having to listen to dozens of recordings, conversation intelligence tools highlight key moments in the call that a manager can build on. Previously, managers struggled to give new reps the attention they needed to succeed. Now, an effective strategy one rep employs becomes available to other team members the same day.
2. Improved compliance
Conversation intelligence ensures inexperienced employees understand what they can and can't say during a call, which is easier said than done. Rules for compliance vary by industry — for example, if a healthcare call center rep mentions a product, they also need to ensure that they highlight any disclosures associated with that product. With conversation intelligence, reps have access to relevant regulations in the moment and can avoid costly mistakes.
As you attract new business, compliance becomes even more important. You may have to conduct compliance audits annually, quarterly, or even monthly depending on your risk level. During an audit, AI-powered transcription can lighten the load off your legal team by enabling them to refer back to specific moments during calls and confirm that a rep met their specific compliance requirements.
3. A more supportive, engaged company culture
Many call centers carry the stigma of being toxic places to work — people often associate them with high levels of stress, isolation, and frustration. But it doesn't have to be this way. Team leads can't support team members when they're struggling to close deals themselves. Conversation intelligence can help alleviate much of the stress and frustration that comes with call center work and subvert the stereotype of the job.
Call center leaders can accomplish this by celebrating the wins that conversation intelligence enables. Whether you work remotely or in-person, sales teams thrive on real-world success. For example, the achievement of weekly sales goals is a major morale booster that improves camaraderie across the team. When new sales reps see their first successes, they'll feel like a part of the team much faster. And when they have early growing pains, other reps on the team can better support them.
Conversation intelligence doesn't just make sales reps' jobs easier. It enables your organization to redefine the role call centers play in today's labor market. Job-seekers can now view your call center as a viable step in their career development and not as a temporary gig opportunity. Ultimately, conversation intelligence streamlines rocky onboarding programs and gets new sales reps driving value for your organization faster than before.
Gryphon.ai Announces Gryph for Collections for AI-powered Collections Compliance Gryphon.ai protects enterprises against compliance risks for debt collection BOSTON, June 6, 2023 – Gryphon.ai, the leader in compliance and AI-powered…
TCPA and DNC Compliance: Buy a Solution or Build Your Own? View the full infographic here In today's vendor-centric market grounded in innovative thinking and development, when an organization needs…
Is your business legally calling consumers in these states? View the full state-by-state map here While navigating shifting market conditions in 2023, most organizations cannot afford TCPA or…