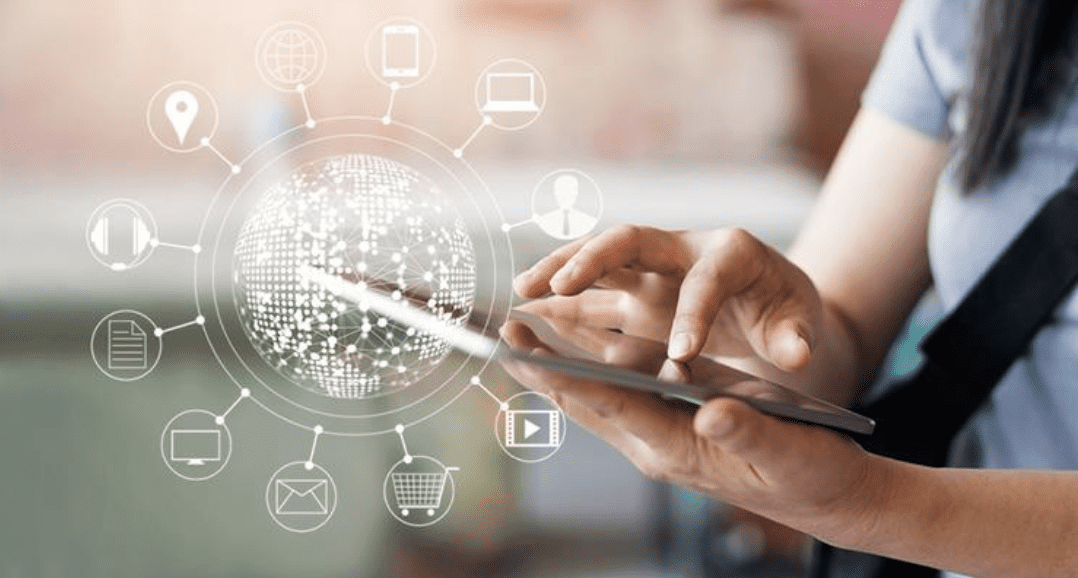 This article was originally published on Street Fight.
As marketers work furiously to assemble more reliable sources of privacy-compliant data, they've found a powerful new tool in their arsenals — mobility data.
Mixing engagement data with app ownership, brand marketers are redefining the term mobility data for a new era and discovering better ways to overcome the data collection obstacles created by privacy regulations.
"Marketers are scurrying to assemble new and reliable sources of scalable and privacy-compliant data for addressability. One of the areas they need to be giving a closer look is app ownership and engagement data — otherwise known as mobility data," says Mike Peralta, vice president and general manager at Marketing Solutions, a division of T-Mobile USA.
Peralta's vision pushes mobility data beyond its original definition to include more than just data about the geographic location of a device passively produced through everyday activity. Traditional methods for collecting mobility data were viewed by some as exploitative, raising privacy concerns that today's marketers are working to address.
The preferred solution in 2022 is to gather information about the apps a user has chosen to download on their phone or tablet. That information is then coupled with data showing how often the user opens and engages with those downloaded apps. Peralta says the real magic happens when app ownership and app engagement data is segmented into behavioral personas and used across key advertising channels. This enables marketers to target consumer groups based on interest and intent categories without running afoul of privacy regulations.
"The mix of mobile apps on a person's phone and how they use them are a strong representation of their general interests and behaviors," Peralta says.
In this context, the term addressability refers to marketing or advertising that connects brands with individual consumers across multiple digital platforms, including mobile apps, social media, and connected TV.
Mobile privacy changes have made it harder to collect third-party data in 2022. However, by collecting information about the apps a user has downloaded and how often they use those apps, marketers can sidestep many of those pitfalls. Mobility data, under this definition, doesn't reveal any information about the specific activities happening within the apps that users have downloaded.
"For this reason, it represents a powerful, future-proof tool in the modern marketing arsenal," Peralta says.
Evolving Dynamics
It shouldn't come as a surprise that marketers are pushing the boundaries in how they collect mobility data in 2022, particularly as the industry looks at recapturing the insights lost due to heightened privacy restrictions. While creating campaigns specific to mobile devices isn't new for most marketing professionals, Gryphon.ai's Michelle Tilton says the increased reliance of consumers on their mobile phones has made the experience that much more important.
"This is also true not just for marketing but for the entire buyer journey — marketers are working closely with sales and customer success teams to use mobile devices to align the right buyers with the right content at the right time in the journey," Tilton says.
Some technology platforms or marketing strategies that work for other channels don't translate well to mobile, leading to potential compliance issues with mobile-specific regulations. Tilton says it's crucial for marketers to align closely with other departments to ensure the mobile experience is optimized and consistent across the entire buyer journey.
"This will future-proof your marketing efforts to actually drive outcomes and see ROI from mobile campaigns," she says.
It's an issue Madison Logic Chief Operating Officer Vin Turk has run into as well. Understanding that diverse engagement throughout the buyer's journey can improve the customer experience, Turk says organizational leaders should take steps to stabilize themselves against the moving target of marketing trends and mobile advertising restrictions.
"By enabling customers to interact with their messaging on innumerable channels both online and offline, brands can make the comprehensive customer journey a top priority," Turk says. "Diverse engagements throughout the buyer's journey can improve customer experience, build a cohesive brand identity, increase revenue, and strengthen the quality of attribution data."
Are your customer communications 100% compliant with Do-Not-Call (DNC) and Telephone Consumer Protection Act (TCPA) compliance regulations? In the current economy, customer experience and consumer trust has never been more…
In 2023, customer satisfaction and consumer reviews carry more power than ever before when it comes to brand loyalty and growth, as well as the overall success of your organization.…
For businesses conducting sales and marketing outreach, most are familiar with the Telephone Consumer Protection Act (TCPA), the federal act signed into law in 1991 regulating the telemarketing industry. The…