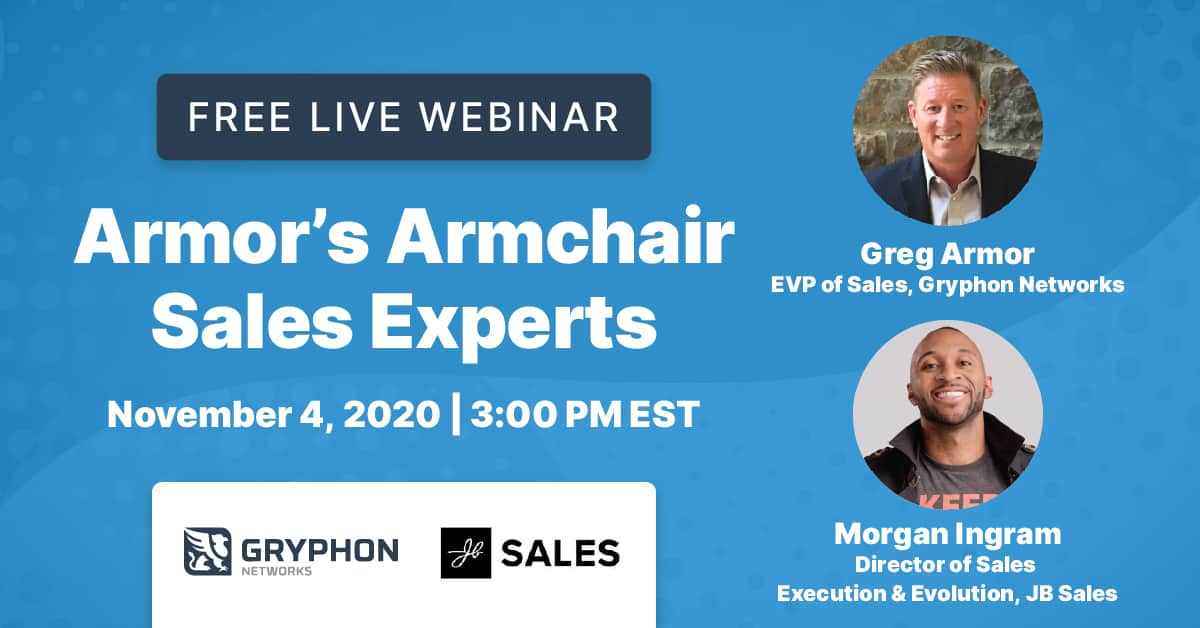 Armor's Armchair Ft. Morgan Ingram:
In the third installment of Armor's Armchair, Greg Armor interviews Morgan J. Ingram, Director of Sales Execution and Evolution at JB Sales Training, to discuss the latest in sales leadership, sales management, industry trends, and more. Ingram discusses what tactics he utilized to grow his career from SDR to a back-to-back LinkedIn Top Sales Voice of 2018 and 2019.
Tune in to the webinar to gain top-tier insights into:
The state of sales in a remote world
Key pain points sales leaders are facing and how to overcome them
Ways to motivate reps and managers, and much more!
Register HERE to receive exclusive access to the on-demand rebroadcast of the November 4th webinar featuring Greg Armor. In this special edition, Greg Armor interviewed Morgan Ingram, Director of Sales Execution and Evolution of JB Sales, who shared tips about how top sales leaders crush their numbers while also leading their teams to success.