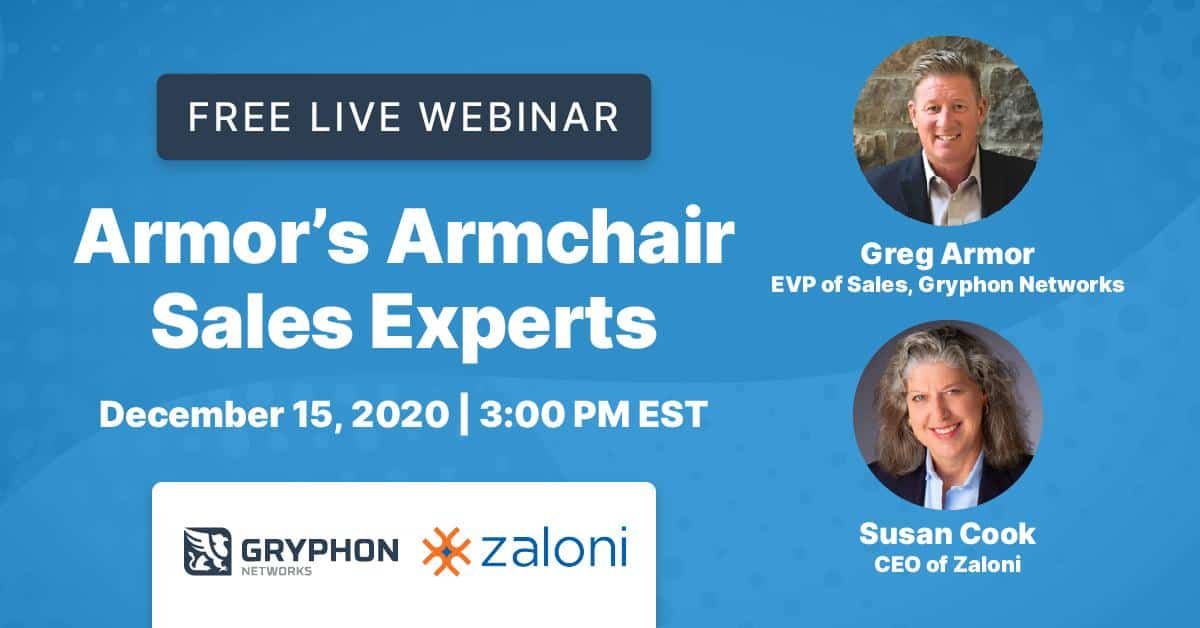 Armor's Armchair Ft. Susan Cook:
In the fourth installment of Armor's Armchair, Greg Armor interviews Susan Cook, CEO of Zaloni, to discuss the latest in sales leadership, sales mentorship, and more. Cook discusses her passion for selling, what it takes to be a successful mentor, and taking on her new role as CEO.
Tune in to the webinar to gain top-tier insights into:
The state of sales in a remote world
Key pain points sales leaders are facing and how to overcome them
Ways to motivate reps and managers, and much more!
Register HERE to receive exclusive access to the on-demand rebroadcast of the December 15th webinar featuring Greg Armor. In this special edition, Greg Armor interviewed Susan Cook, CEO of Zaloni, who shared tips about becoming a CEO and how to be a successful mentor.