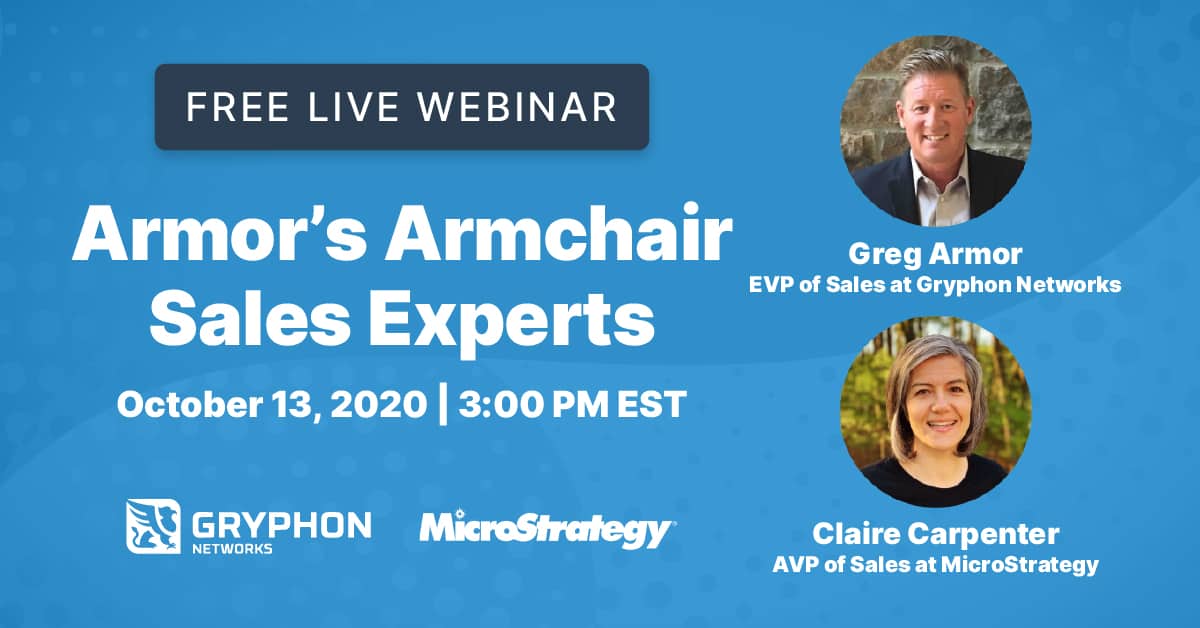 What is Armor's Armchair?
Greg Armor interviews top sales experts across multiple industries to discuss the latest in sales leadership, sales management, industry trends, and more. These one-on-one brief interviews will give you a deeper understanding of what other sales leaders handle on a day to day basis.
Tune in to the webinar to gain top-tier insights into:
The state of sales in a remote world
Key pain points sales leaders are facing and how to overcome them
Ways to motivate reps and managers, and much more!
Register HERE to receive access to the latest on-demand rebroadcast of the October 13th webinar featuring Greg Armor. Claire Carpenter, AVP of Sales at MicroStrategy discussed how various top sales leaders were crushing their numbers and leading their teams to success. Do not miss this installment!