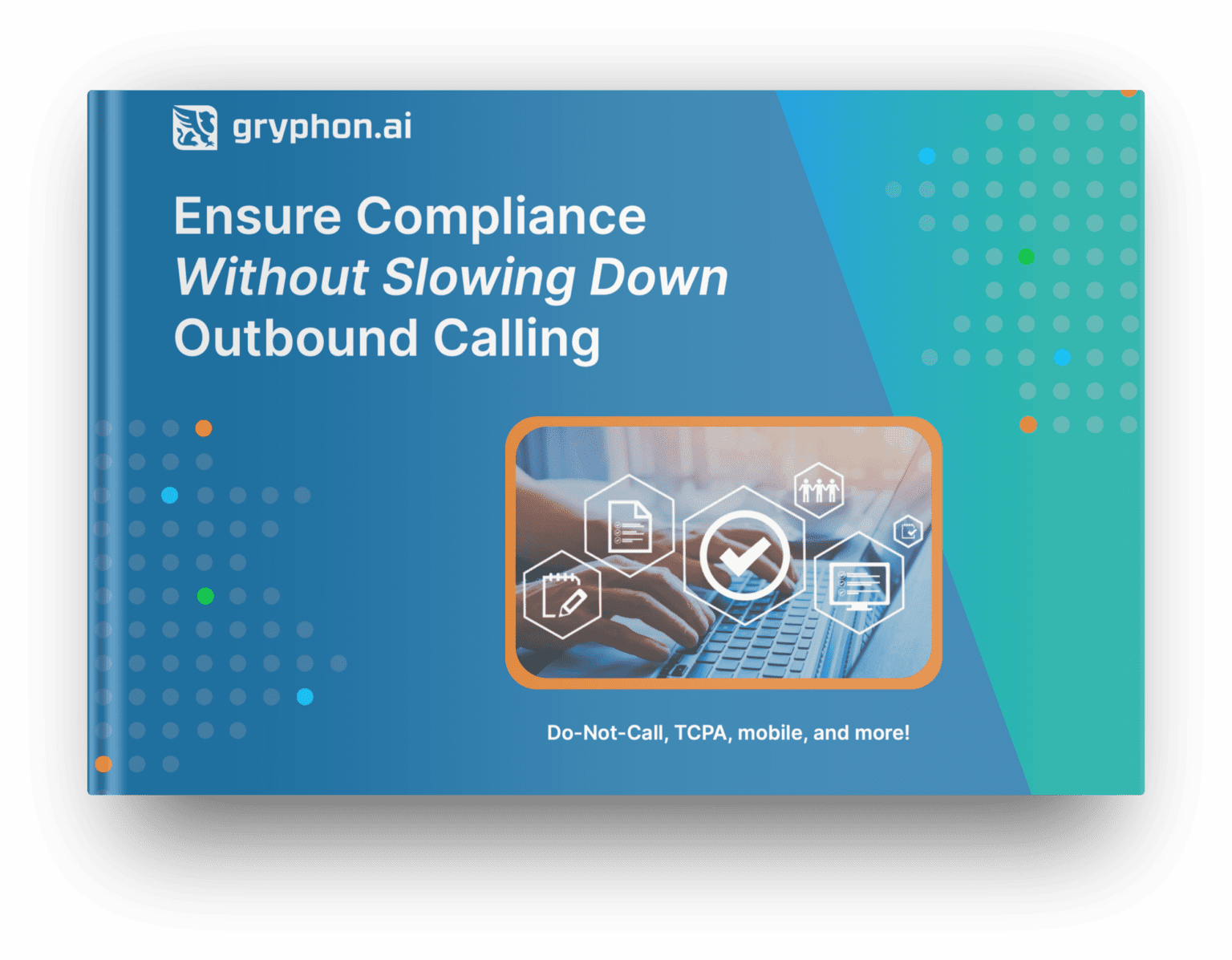 In 2023, more professionals are using personal cell phones to conduct business while working remotely, causing increased risk around Do-Not-Call (DNC) and Telephone Consumer Protection Act (TCPA) guidelines for businesses. As the lines blur between personal and work phones, don't gamble with revenue-depleting DNC and TCPA violation penalties or detrimental damage to brand reputation for illegally contacting consumers and mobile phones.
If your organization is managing compliance processes in-house, it is vital to be aware of evolving DNC and TCPA regulations at the state and federal levels, and how your business is at greater risk of fines – and lawsuits – without a solution in place to streamline compliance and auditing processes.
Without jeopardizing revenue or slowing down outbound calling, how can you ensure your sellers are in-compliance with DNC and TCPA compliance regulations? Read our newest eBook, Ensure Compliance Without Slowing Down Outbound Calling, to learn:
All sources of Do-Not-Call and TCPA risk for your organization, including contacting personal vs. work phone numbers, evolving state laws, and autodialers.
The benefits of investing in a compliance solution versus manual compliance management and data processing.
What type of solution is right for your organization, features to look for, and more!