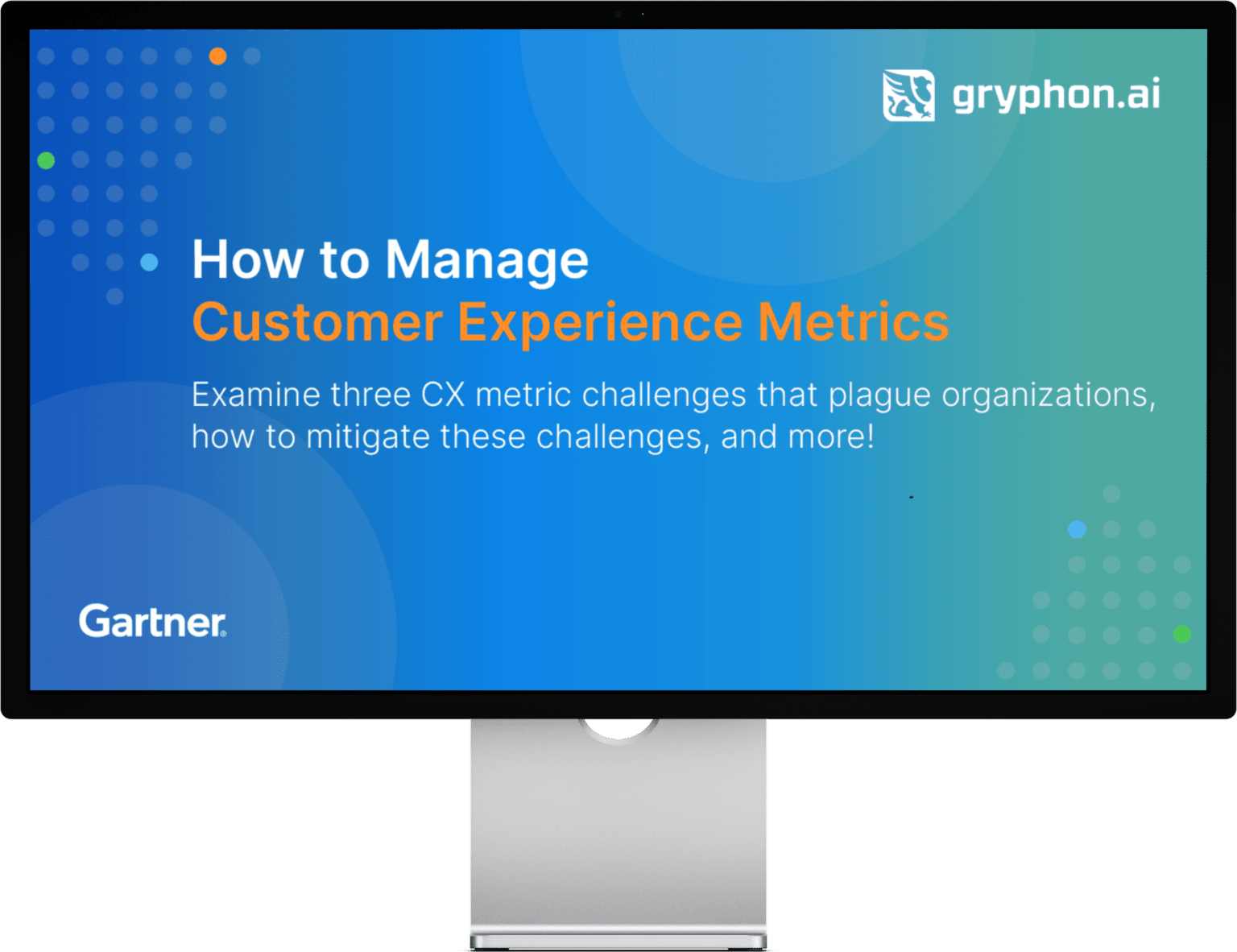 How can you best manage customer experience (CX) metrics to streamline processes, aid better CX performance, and support your organization?
Often, we see that no organization uses the same combination of CX metrics – with large organizations even using upwards of 50 data points. To simplify the management of CX metrics, leaders supporting CX initiatives must understand employee engagement, quality, satisfaction, loyalty, and advocacy — and how to apply them.
This research by Gartner® examines key CX challenges, including:
"A key challenge is in the lack of understanding around the range of CX metrics, as well as their oversight and management across the different departments.
Customer satisfaction, Net Promoter Score (NPS) and customer effort score (CES) are the three key top-level executive metrics to measure the overall success of a CX initiative. Although these metrics appeal to executives, they do not help explain where to focus to effect change.
Organizations struggle to identify whether a metric relates to the customer experience or not. It is common to see metrics that are not about customer experience — such as cross-sell, upsell, or cost of sale or campaign response rate — be quoted as examples of CX metrics."
Source: Gartner, How to Manage Customer Experience Metrics, Michael Chiu, Don Scheibenreif, 16 November 2022
GARTNER is a registered trademark and service mark of Gartner, Inc. and/or its affiliates in the U.S. and internationally, and is used herein with permission. All rights reserved.