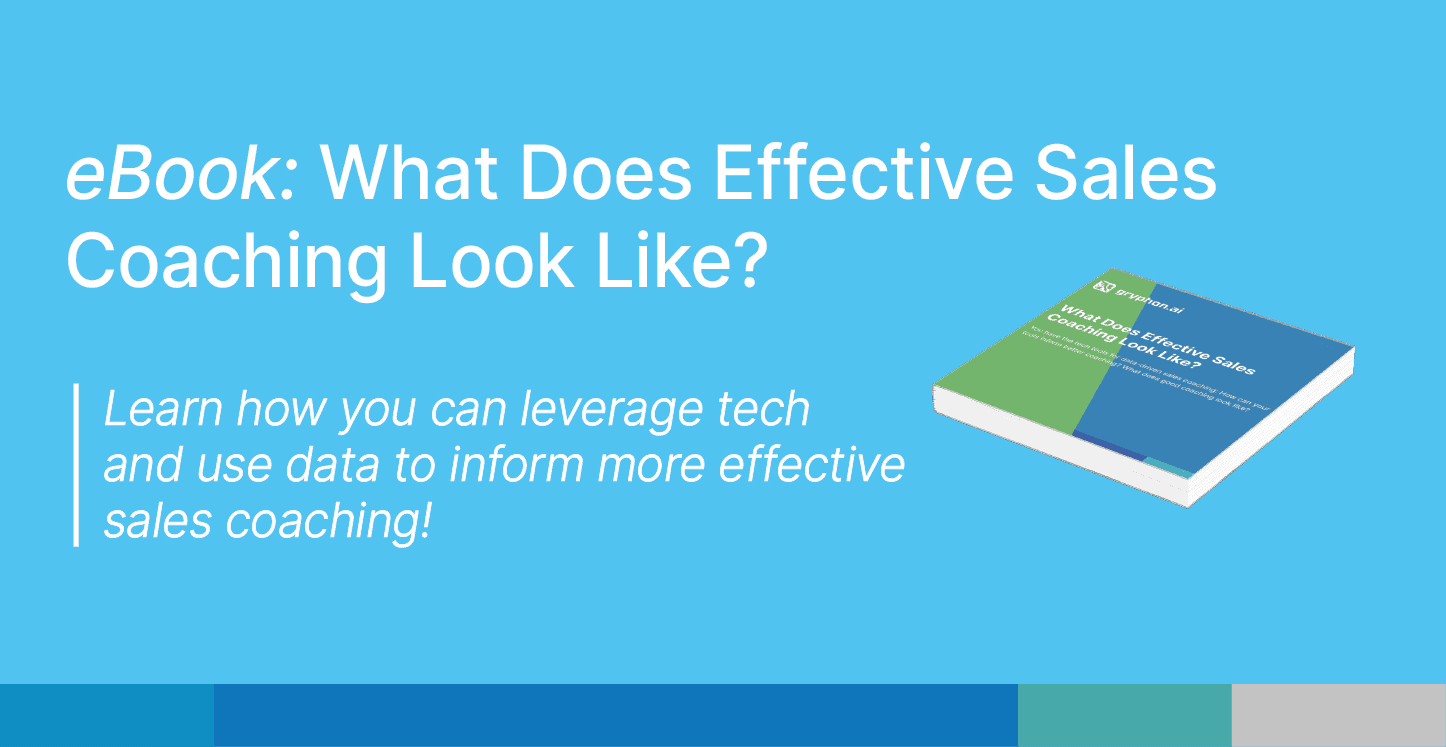 We all know why we need to coach – but what does effective sales coaching look like? In the face on the Great Resignation, sales coaching can make or break your team's chances of hitting quota more than ever. However, tech is here to help.

In today's remote workplace, it's more important than ever to have visibility into the call activity of reps to understand best practices and where coaching efforts are needed. By utilizing sales technology like conversation intelligence and real-time guided selling, your organization can capture insights from rep conversations with prospects and customers to inform more effective coaching and identify the "who" and "what" to coach – without having to listen to hours of sales calls.

If you are looking to improve coaching and increase rep effectiveness, our latest eBook, What Does Effective Sales Coaching Look Like?, outlines:
How sales tech can identify coaching best practices and increase coaching effectiveness and efficiency
How to use data to improve sales coaching, including real-life examples
How to leverage sales tech to better identify "who" to coach, "what" to coach, and "how" to coach it!
---