Let's make coaching
a team sport
Every conversation is an opportunity to learn. Managers can learn where reps and agents are struggling. Reps and agents can learn from top performers. And your AI can learn what drives success for you.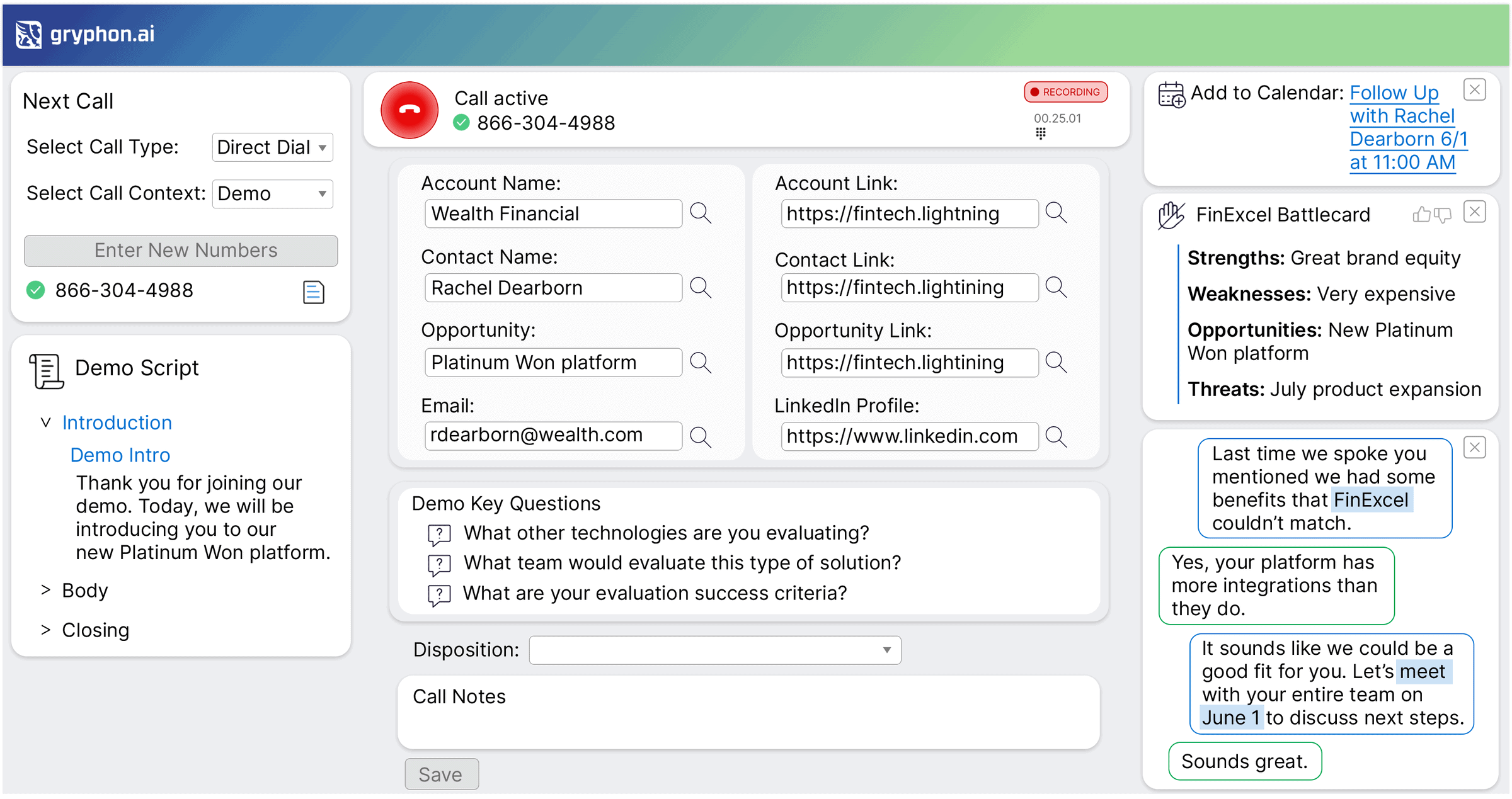 Sales Enablement
Respond in real-time
Sales enablement and customer satisfaction don't involve a pop quiz. So why make your team work so hard for the answers? Make every conversation an A+.
Real-time guided coaching gives reps and agents the right answers at the right moment so they can respond to questions, overcome objections, and take on competitors without breaking a sweat.
conversation intelligence & insights
Coach better in less time
Coaching shouldn't be a chore…or a guessing game. Stop wasting time digging through endless recordings and data.
Take back your day with conversation intelligence and insights that quickly reveal what reps and agents rocked or wrecked to power targeted feedback and drive actionable outcomes.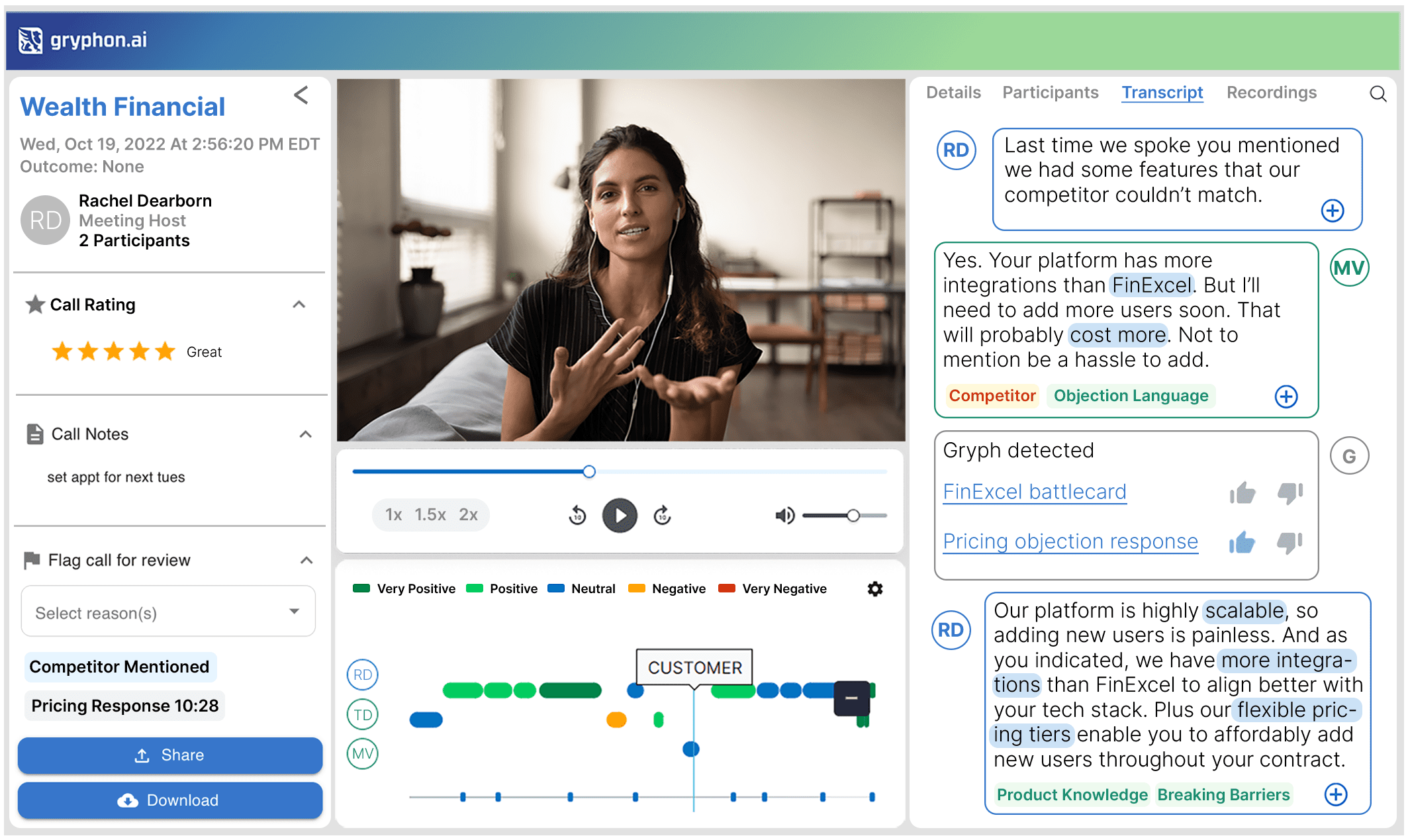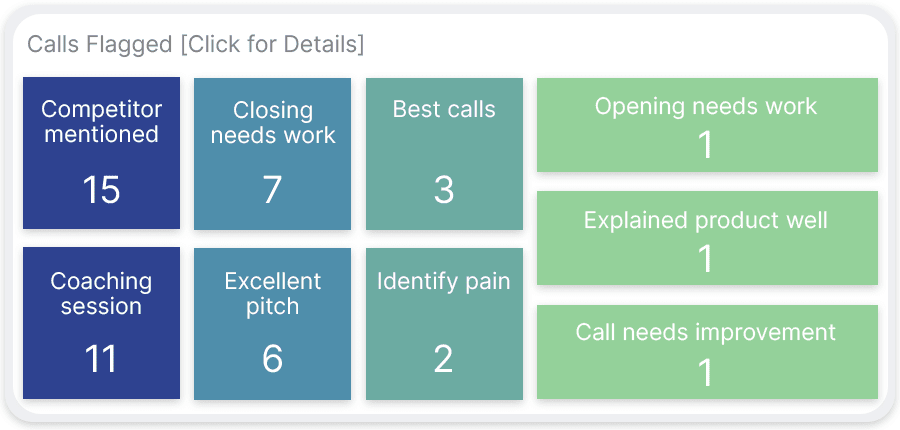 Flagged Calls
Make every conversation great
You know that indescribably awesome feeling you get after you rocked a call? Don't you wish every conversation could be that way?
Well, they can with customized playlists that empower reps and agents to pinpoint the key moments that worked oh so well, so they can do the same thing on their next call.
Up to the minute stats
Always be up-to-speed with revenue data
They say hindsight is 20/20. But wouldn't it be great if you could tackle problems with foresight?
You can with up-to-the-minute stats on pipeline, deal progression, and activity outcomes. Track where your team stands on meeting revenue targets and address red flags that need your attention.
Use data to resolve problems at the opportunity- or rep-/agent-level so you can impact outcomes before the clock runs out.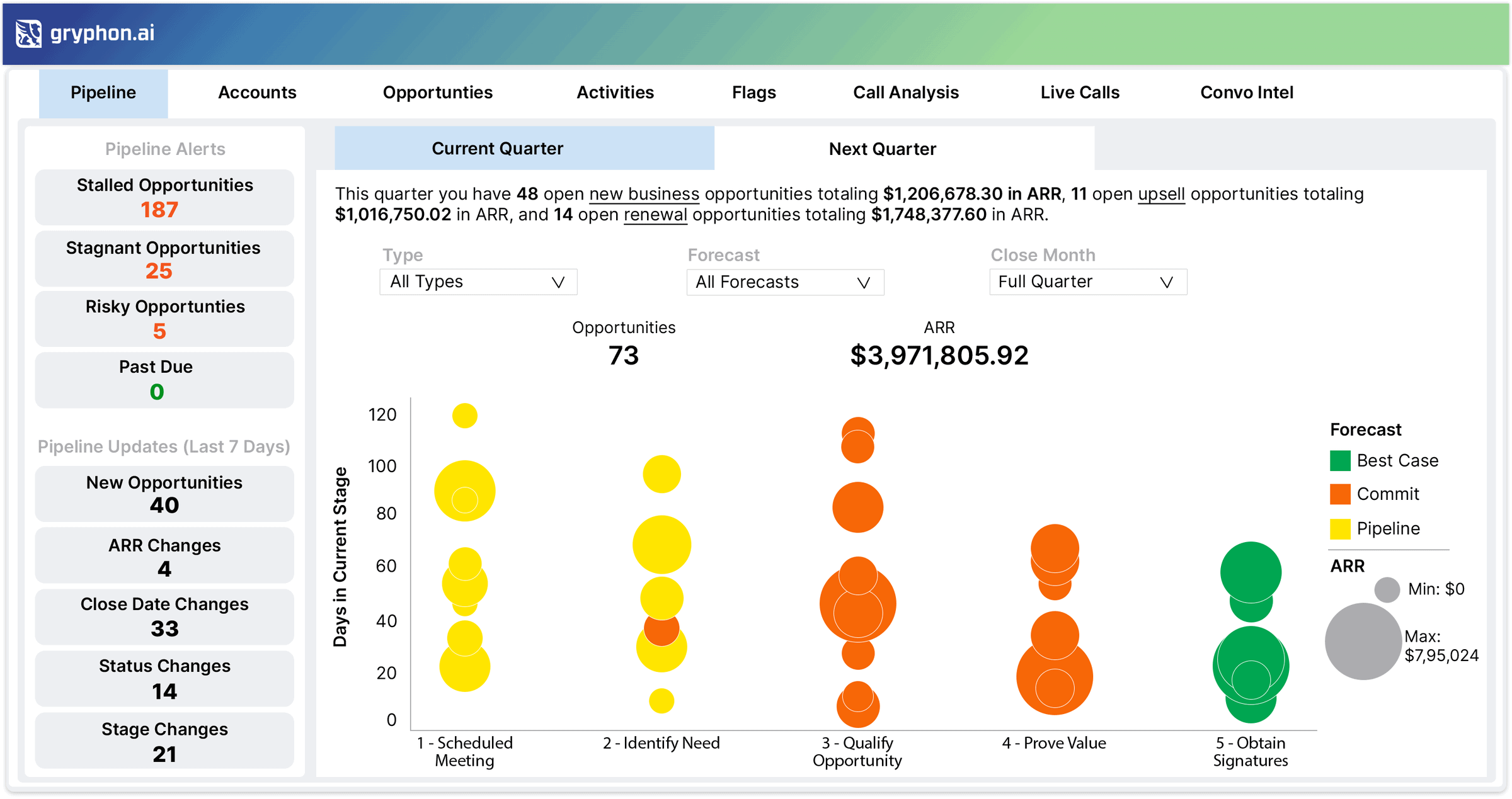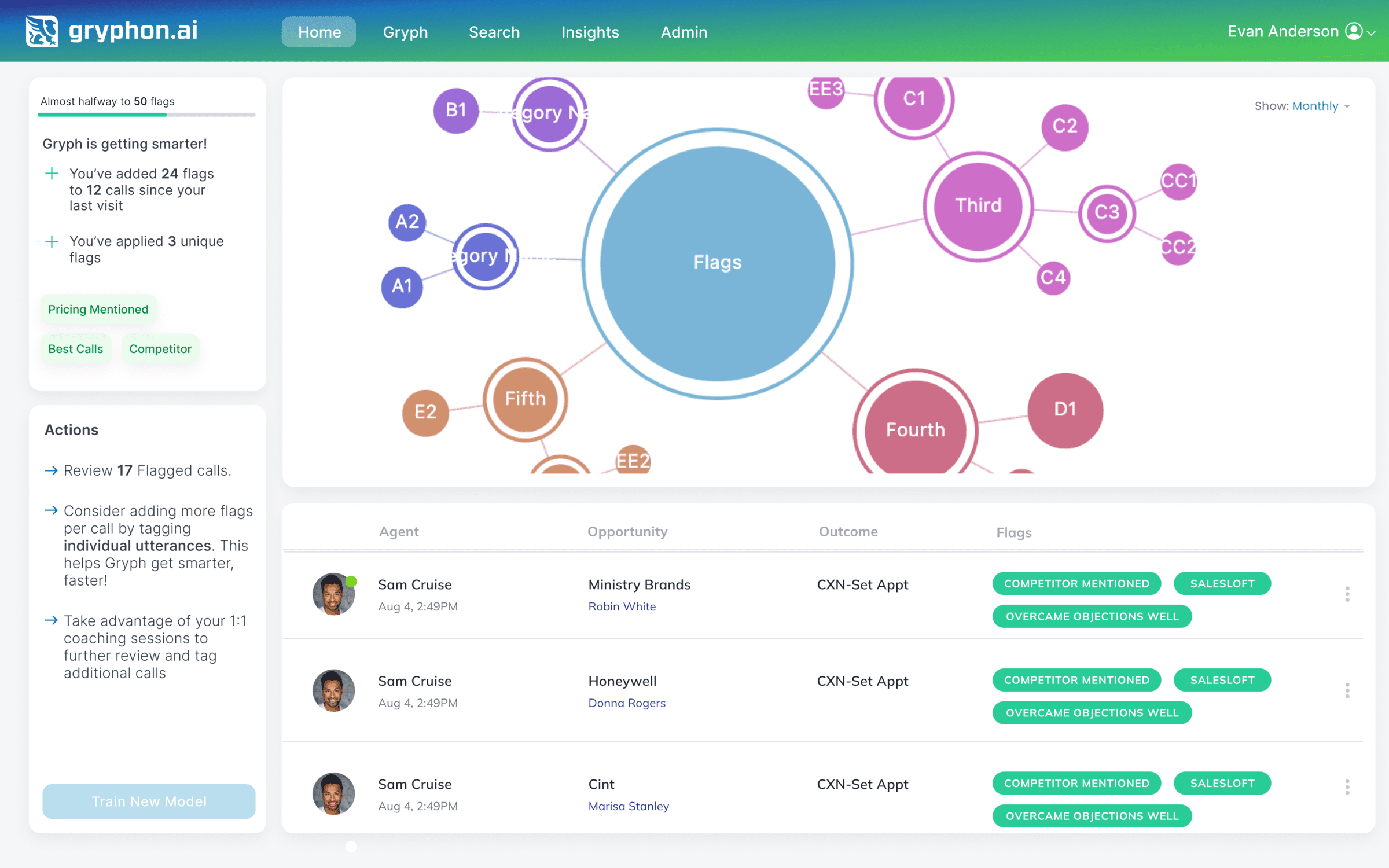 A Better AI
Get smarter with every conversation
What's the point of AI if it's not about you? That's why we built a better AI—one that's based on your unique sales and customer success motions.
Our exclusive multi-tenant environment leverages your past conversations to zero-in on the key moments most important to your business.
As the AI gets smarter over time, so will your reps and agents with in-the-moment recommendations that optimize results.