Own the customer experience
In an ultra-competitive environment, telecommunications providers must always provide an exceptional customer experience. At the same time, aggressive customer acquisition and retention campaigns must maintain compliance or risk multi-million-dollar lawsuits.
Gryphon ONE alleviates the risk of non-compliance while supporting agents with the real-time AI-powered guidance they need to minimize churn and maximize customer loyalty.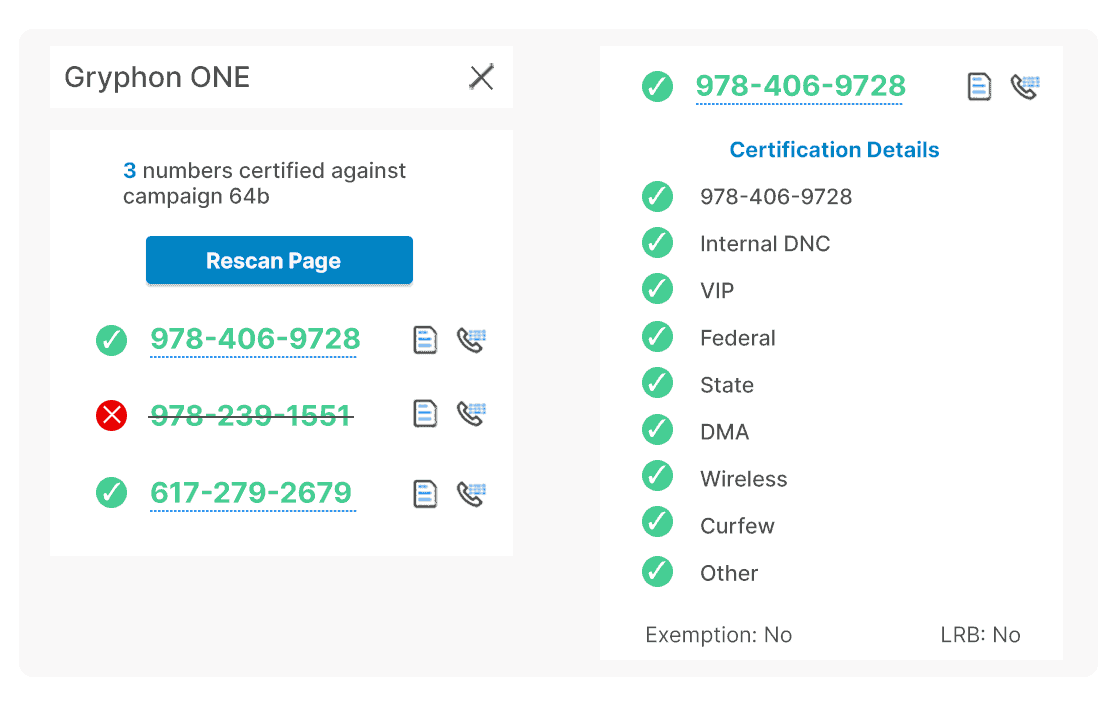 Eliminate TCPA and DNC compliance risk
With the potential for massive multi-million-dollar fines and lawsuits, telecommunications providers must protect their organization from TCPA and DNC compliance risk.
Tracking the ever-changing landscape of countless regulations requires a massive commitment of legal resources, as well as continuous compliance training and tracking of your outbound team to ensure adherence.
Gryph for Compliance evaluates every outbound call against TCPA, state, federal, and other Do Not Call lists in real-time and automatically blocks calls that put your organization at risk.
Track customer sentiment and improve retention
With customer retention as a key focus for telecommunications organizations, evaluating customer sentiment is a critical part of maintaining loyalty.
Each customer interaction is an opportunity to retain or lose a customer.
With Gryph for Sentiment Analysis, organizations can automatically track how a customer feels about their service, support, products, and overall company.
Gauging customer sentiment enables leaders to implement effective training programs, roll out new products and services, and truly understand the voice of the customer, ultimately driving customer satisfaction and retention.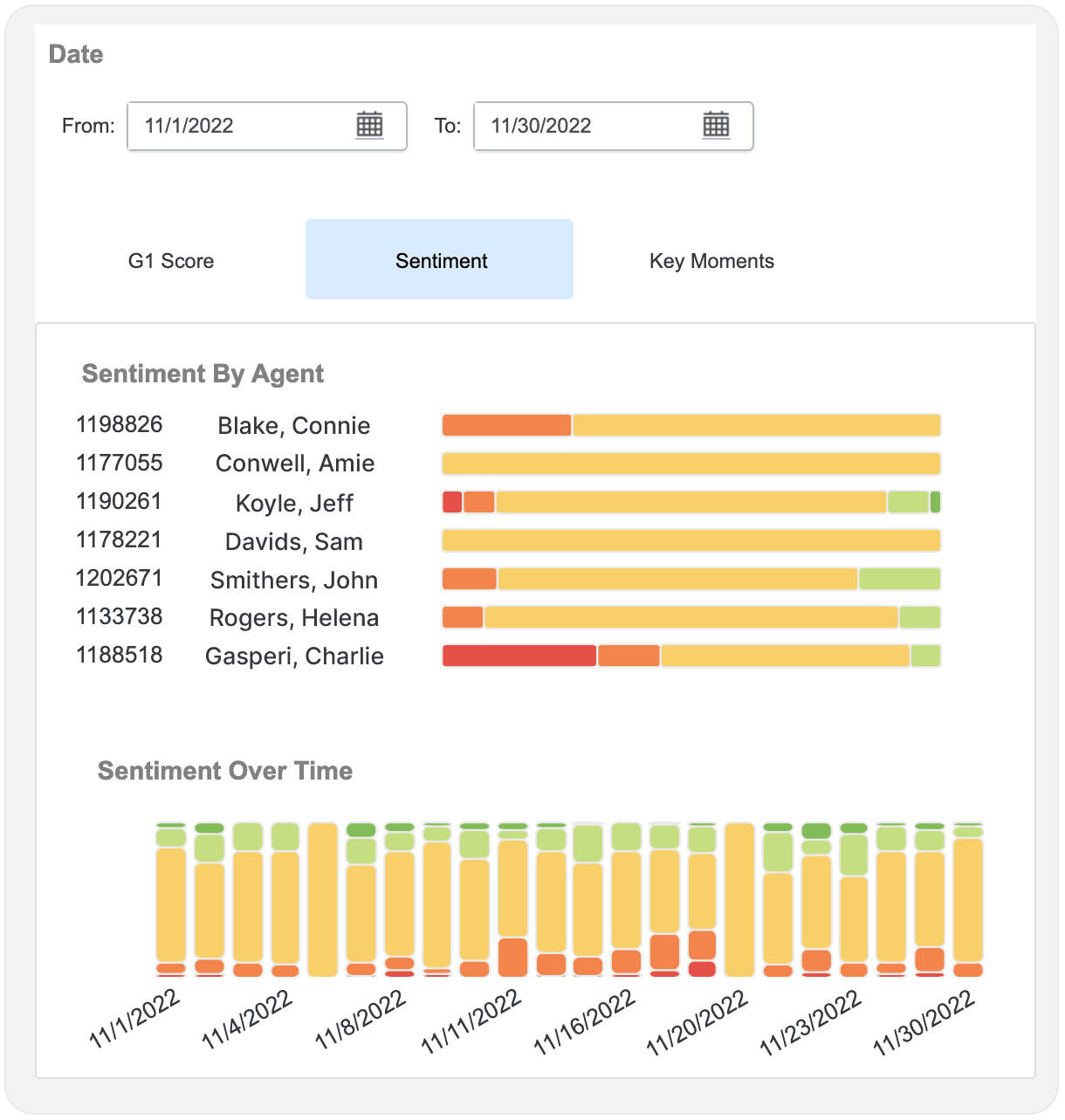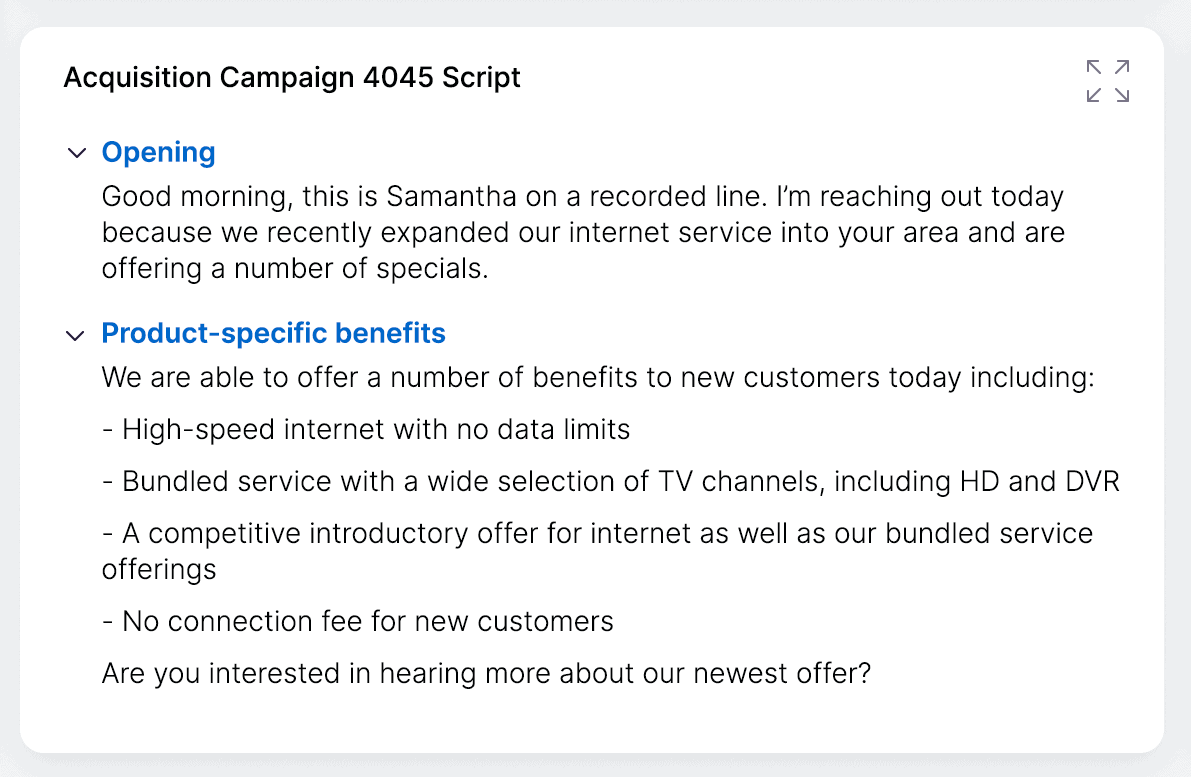 Overcome a highly competitive environment
Competitive information and offers are continuously changing, making it challenging to ensure agents always have the most up-to-date information during customer and prospect conversations.
Gryph for Conversation Intelligence provides real-time, AI-powered guidance for agents to always have the most current competitive information available during live calls.
This empowers market-facing teams to overcome objections, answer complex questions in real-time, and provide the support needed to elevate the customer experience and reduce churn.
Onboard new agents faster
To provide exceptional service, new telecommunications agents must be able to answer questions about complex products and services, handle a large volume of calls, and constantly meet the demands of their customers.
Gryph for Conversation Intelligence provides the AI-powered, real-time support that agents need to effectively support a positive customer experience.
With live call coaching, new agents will be able to handle sales and support calls as well as a tenured agent as a result of significantly faster ramp times versus traditional agent onboarding.