our solutions
Let's leverage conversation intelligence that's actually... intelligent
Powered by custom AI models that get smarter over time, our Conversation Intelligence identifies the key moments that lead to successful outcomes for your revenue organization.
Built for you
Our platform is built specifically for your business. Not your industry, not your competition, just for you. Our multi-tenant environment builds your own high-tech learning model.
Gryphon's AI modeling trains our system to review calls automatically and provide coaching advice as if it were done by your own sales leadership.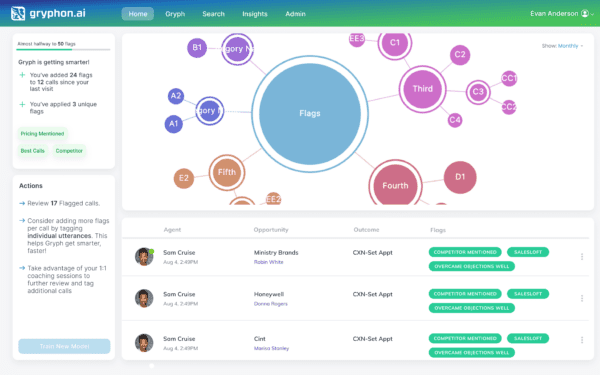 our solutions
Let's experience smarter conversation intelligence
As the leader in voice-driven sales technology, we enable a singular Conversation Intelligence experience with exclusive technology you won't find anywhere else.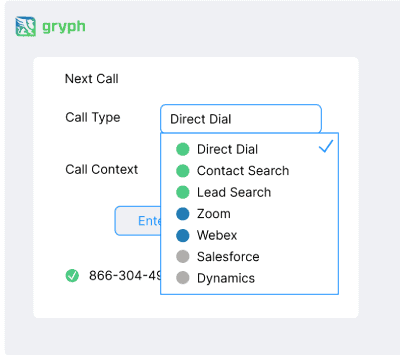 Capture calls in real-time with tier-1 telephony
Whether you're calling from a landline, mobile phone, or video conference platform, Gryphon ONE captures and records calls in real-time.
This enables you to know exactly what's going on at any given moment.
Carrier-grade call quality delivers 90+% transcription accuracy to drive decisioning based on the highest quality data.
Provide the right answer at the right time
As the industry's only real-time, AI-powered conversation intelligence assistant, Gryph provides reps and agents with in-the-moment intelligence to confidently answer questions, overcome objections, and respond to competitive overtures.
Powered by AI that gets smarter over time, Gryph leverages past conversations to recognize the key moments most important to your business. Gryph uses these insights to arm your reps with actionable in-the-moment intelligence proven make your conversations more successful.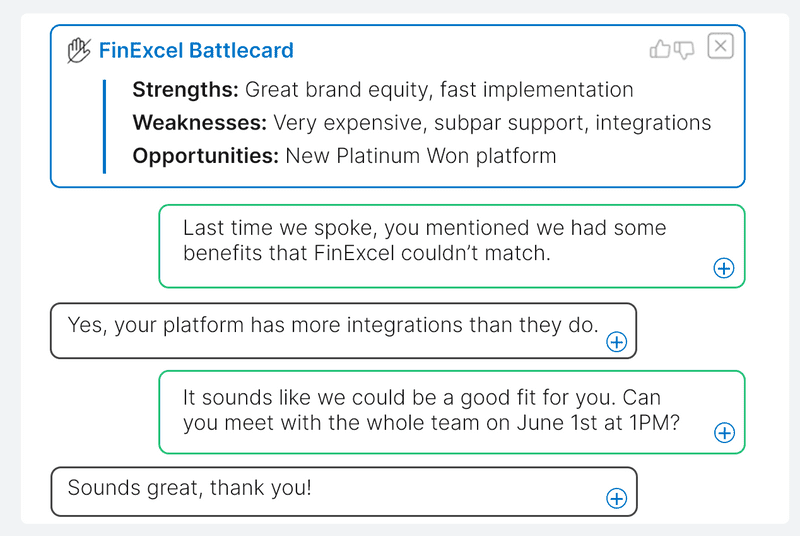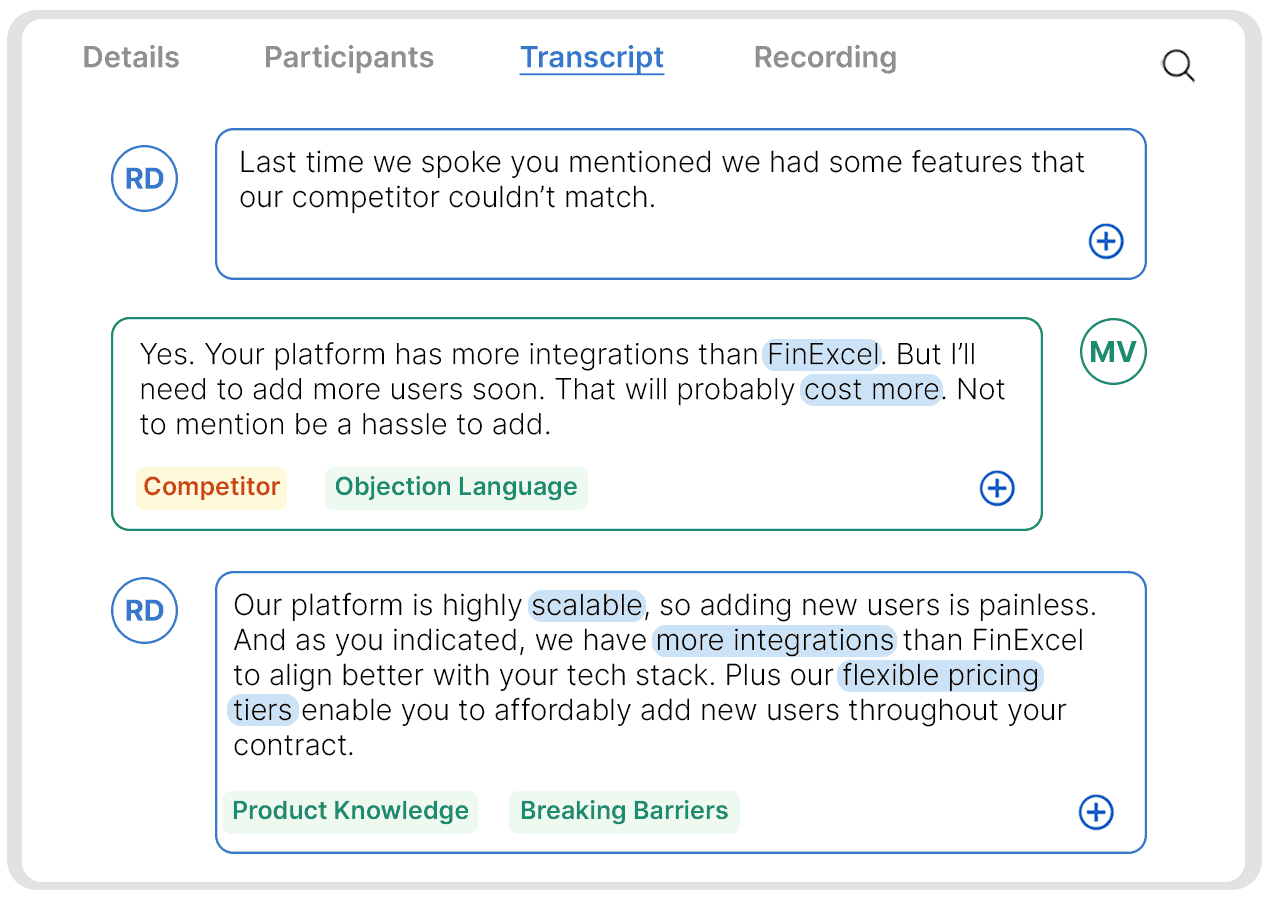 Make conversations better over time
Gryph's real-time transcripts feed post-call conversation intelligence to train our AI models to recognize those moments key to your success.
Our out-of-the-box AI models provide you with AI-powered insights and intelligence from day one by identifying sentiment and key moments within your specific conversations.
Coach reps and agents to a higher performance
Flag key phrases within a conversation to highlight key call moments, best practices, and areas that need work. As the AI engine gets smarter over time, it will recognize the most important parts of your calls and automatically flag them for review.
Leverage these key moments to reshape your go-to-market strategy by creating Gryph cards directly from top producer conversations. Activate them in real-time, so all your reps can achieve the same successful outcomes.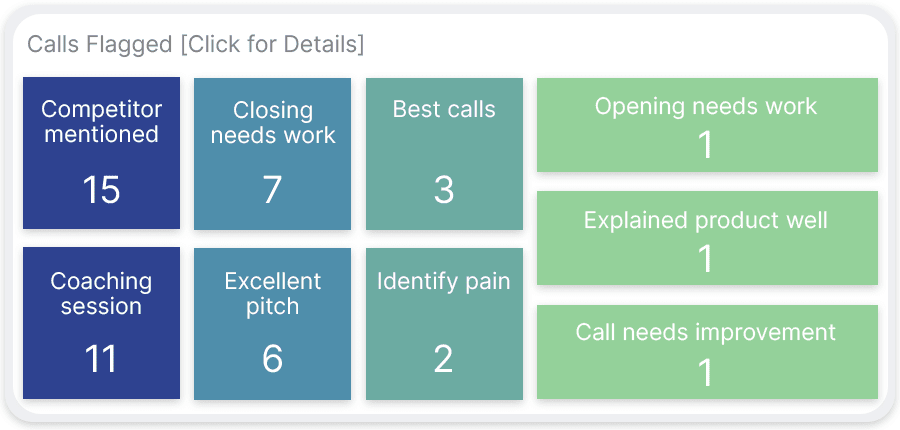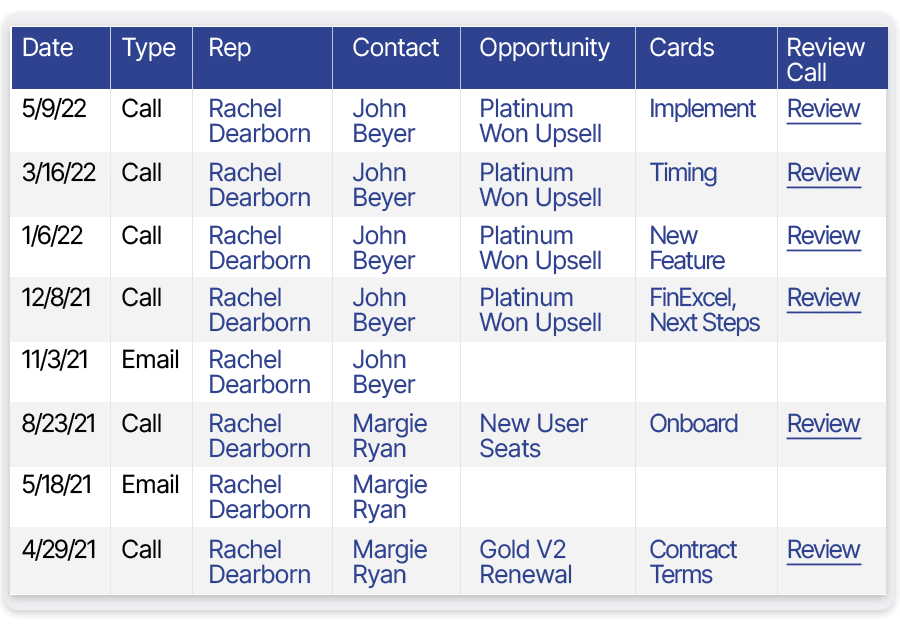 Tie revenue back to conversation intelligence
Analyze any opportunity, length of stage, and revenue potential; tie all these opportunities back to conversation intelligence to review calls and better predict forecasting and revenue.