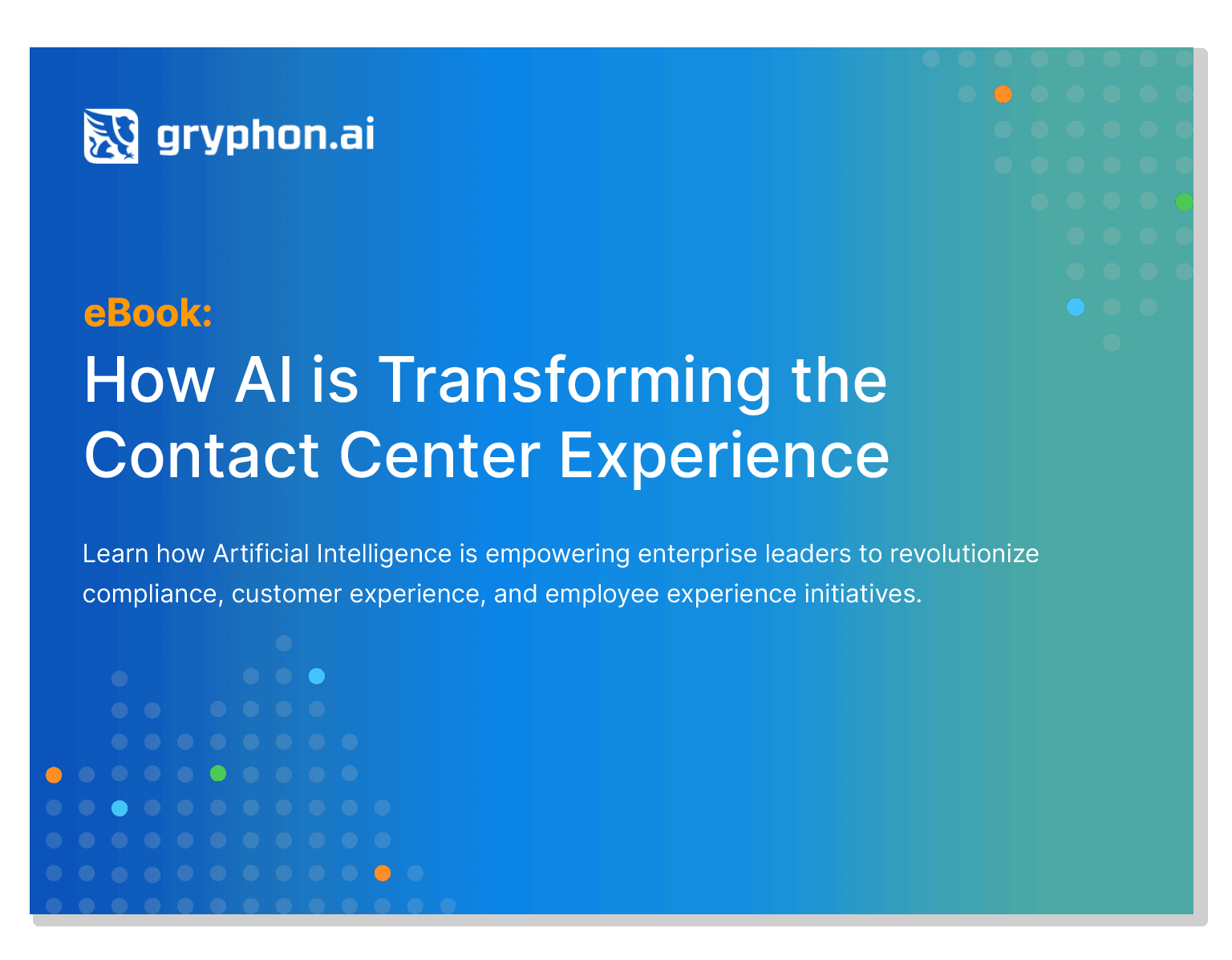 From intelligent chatbots and virtual assistants to advanced analytics and sentiment analysis, Artificial Intelligence (AI) is transforming the contact center experience.
AI is empowering contact centers to better understand their customers, anticipate their needs, and deliver unparalleled service—ultimately developing stronger, lasting relationships in the process.
Download our new guide, How AI is Transforming the Contact Center Experience and learn more about how AI can:
Improve customer satisfaction (CSAT) and net promoter scores (NPS)
Enable quality assurance teams and streamline conversational compliance
Use sentiment analysis to provide real-time insights
And more!