Eliminate compliance risk
DNC and TCPA violations can cost enterprises millions in fines and wreak havoc with their reputation. Yet abiding by state and federal regulations for managing outbound campaigns is both time consuming and expensive.
Enterprises must commit massive amounts of time and legal resources to keep up with the countless regulations of an ever-changing compliance landscape.
Gryph for Compliance is the only real-time, automated solution that mitigates risk of DNC and TCPA violations for all outbound communications.
Avoid costly mistakes
Gryph for Compliance eliminates gaps in siloed systems and processes that have cost other organizations more than $200,000,000 in federally mandated fines and class-action lawsuits.

Dnc and TCPA Compliance
Free customer-facing teams to focus on customer experience and revenue
Gryph for Compliance is a fully automated compliance solution that liberates your organization from the labor-intensive task of compliance monitoring. Serving as the industry gold standard, Gryph for Compliance is the only enterprise-level platform that provides complete compliance protection against DNC and TCPA violations by pre-emptively identifying and blocking non-compliant phone calls.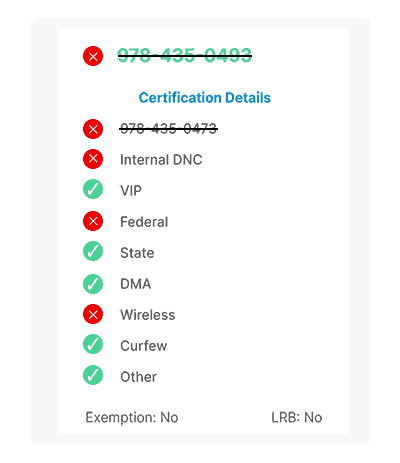 Mitigate risk of costly penalties and lawsuits
Expertly designed to offer automated protection from DNC and TCPA violations, Gryph for Compliance evaluates every call against complex state and federal regulations and automatically blocks non-compliant interactions.
Our solution drills down even further to cover call curfews, holidays, state of emergencies, and any other preferences your organization designates.
Leverage a single source of truth across all business units
Gryph for Compliance provides enterprises with centralized enforcement of marketing compliance and business-specific requirements to ensure siloed systems, outdated processes, and third-party Business Process Outsourcing vendors (BPOs) don't interfere with effective risk management.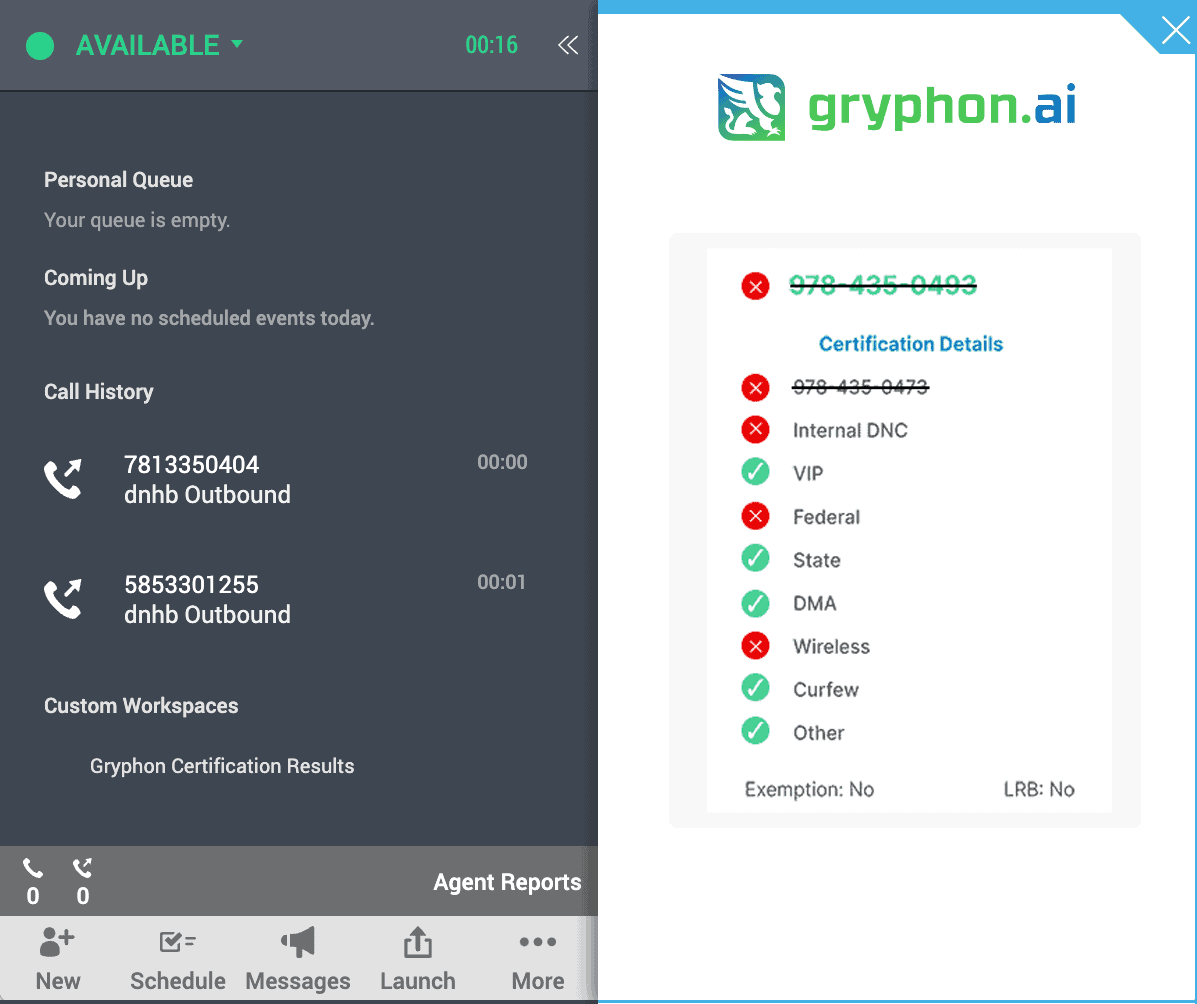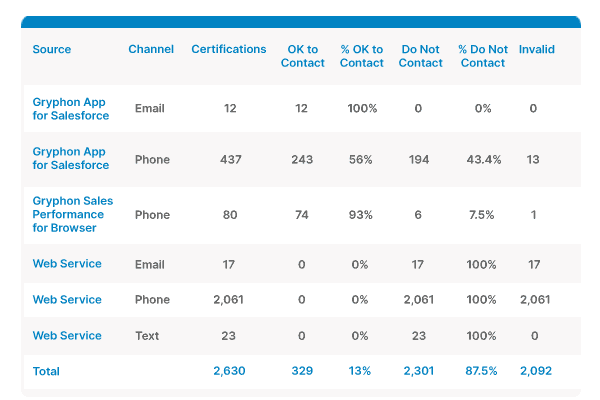 Earn customer trust through ethical best practices
Respecting privacy is at the core of building customer trust. Custom controls for Established Business Relationships (EBRs), internal Do Not Contact (iDNC) lists, and other contact preferences allow enterprises to develop outbound campaigns that are compliant and tailored to their organization.
Secure proof of compliance with automated audit tracking
By generating an automated audit trail, Gryph for Compliance delivers the final, but critical, component in a comprehensive compliance program.
Our solution includes real-time tracking and call recording for all outbound interactions.
These fully customizable reports are stored in a centralized location for easy reference should you unexpectedly need to prove compliance.