Create a potent profit engine and frictionless customer journey
Using a patchwork of disparate tools, organizations often grapple with tracking the nuances of a customer's complex behavior and motivation. Without a centralized solution that offers the power of advanced artificial intelligence, companies lack the ability to respond in real time to best serve an increasingly demanding customer who expects seamless experiences.
Gryph for Conversation Intelligence provides customer-facing staff with in-the-moment intelligence to communicate more effectively with their customers and deliver exceptional experiences across the customer journey.
Reduce onboarding costs and employee turnover
AI-powered call guidance offers in-the-moment assistance, training, and live call monitoring to improve speed to value of customer-facing personnel.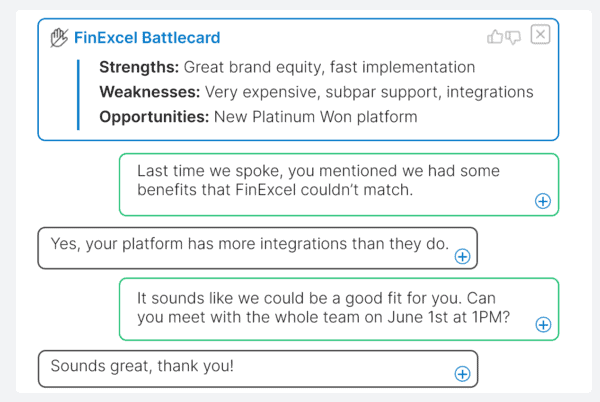 Conversation Intelligence
Increase profits and improve operational efficiency at the enterprise level
In a challenging economic market where budgets are stretched, talent is scarce, and revenue and customer teams are faced with mounting uncertainty, enterprises must find new ways to do more for less.
Gryph for Conversation Intelligence enables enterprises to generate more revenue, increase customer satisfaction, and maintain loyalty using real-time call guidance and AI-driven intelligence to improve customer engagements and enhance brand experiences.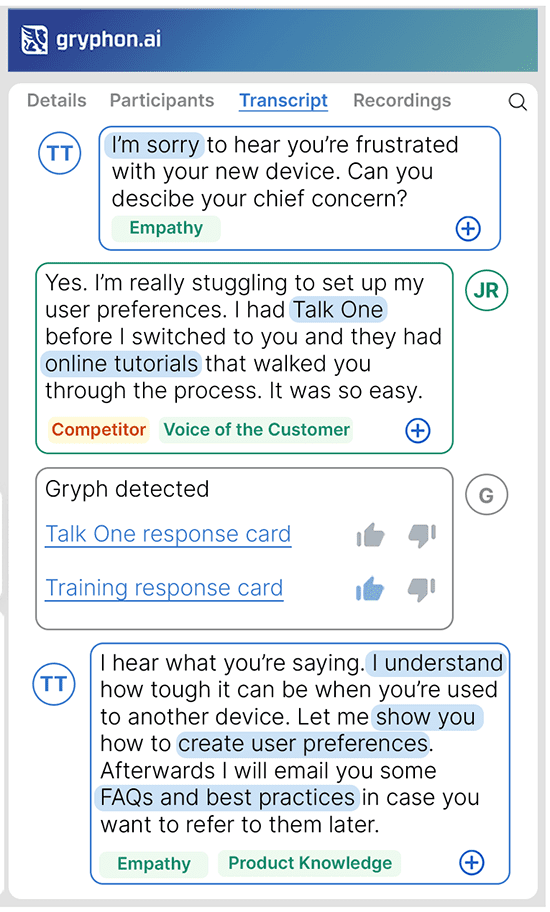 Gain total ownership of all customer-facing interactions with first-party data capture
Gryph for Conversation Intelligence unlocks the richest resource available to an enterprise: first-party data from customers that is captured and fully visible for the entire customer journey across your organization.
Every interaction is analyzed in real time, enabling customer-facing operations to extract actionable insights on every customer interaction.
Backed by our proprietary Tier 1 carrier-grade network, Gryph for Conversation Intelligence seamlessly integrates with other platforms and gets in the path of the call to eliminate dropped calls and deliver the high-quality connections your customers deserve.
Our technology then records, transcribes, and analyzes conversations, providing a trove of rich data with a 90% transcription accuracy rate.
Perfect your conversations
Delivering knowledgeable answers and effective support in the moment is key to making the most of every conversation.
Gryphon's real-time, AI-driven call guidance arms agents and reps with instant answers and recommendations to drive optimal outcomes on every single call.
Gryphon's AI-powered coaching does not replace people; instead, it makes conversations easier and provides your organization's frontline workforce with instant, accurate responses.
With everything they need at their fingertips, enterprise teams can quickly answer complex questions, resolve customer requests, close more deals in less time, and increase customer satisfaction scores (CSAT) and retention rates.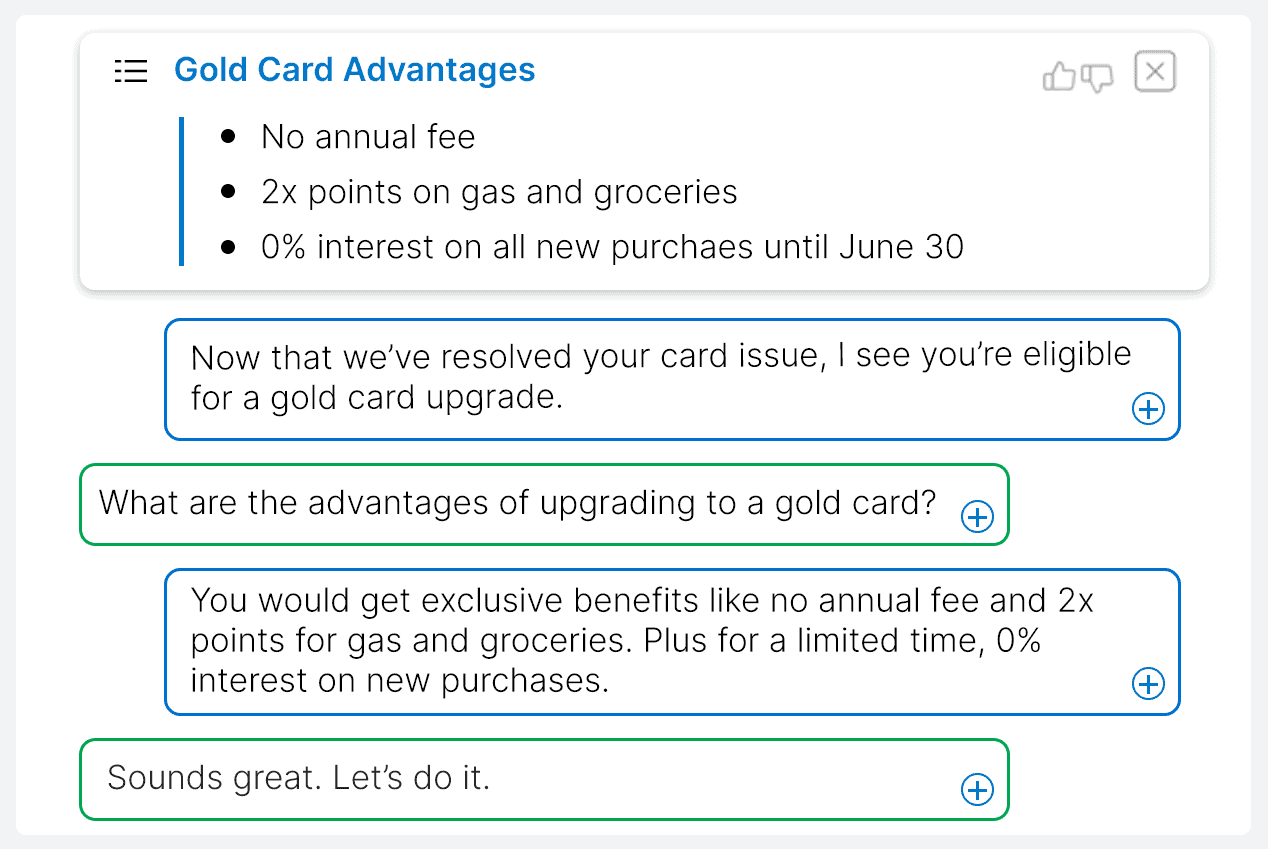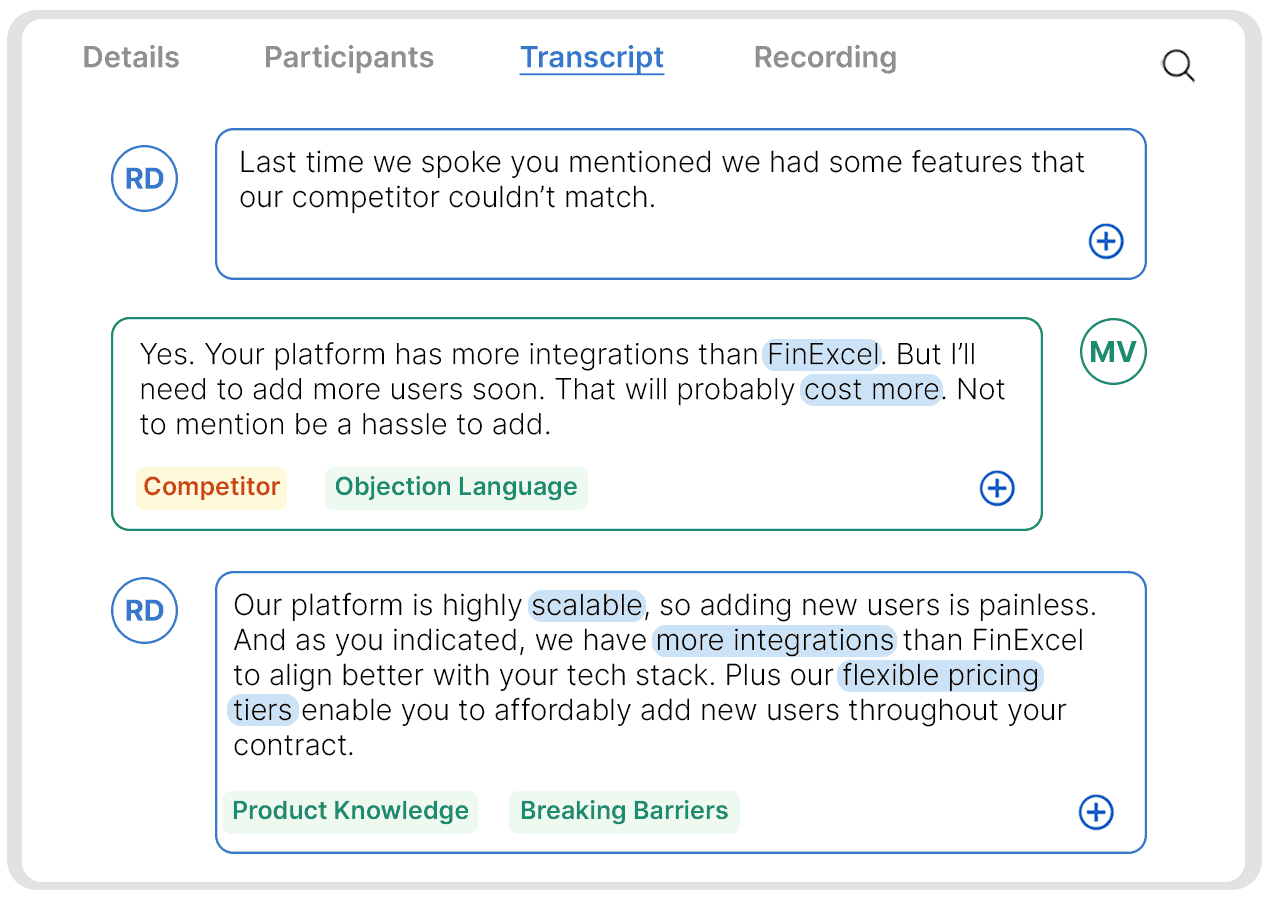 Provide actionable insights and replicate top-tier performers
Providing training and recommendations for improving employee performance is an often-challenging task that requires filtering through hundreds of calls to identify an individual's strengths and weakness.
Gryphon's platform helps revenue and customer success leaders quickly pinpoint coaching opportunities and uncover best practices to share with all reps and agents.
Our technology identifies keywords and phrases, categorizes topics, and analyzes sentiments and call quality to empower leadership to improve the performance of individual contributors with targeted feedback that drives improved outcomes and higher-quality customer engagements.
With our easy-to-use interface, C-suite leaders and supervisors alike can also distribute best practices across the frontline teams to replicate the results of leading performers.
Track and maintain team objectives and goals
In today's challenging market, enterprises cannot afford to miss out on limited opportunities or lose a customer to churn as a result of poor customer communications.
Gryph for Conversation Intelligence mitigates opportunity loss with real-time analytics, helping customer experience and revenue leaders proactively manage the end-to-end performance of customer-facing organizations.
Our platform analyzes employee performance against established benchmarks to ensure call targets, support metrics, and other KPIs remain apace with projected goals over time.
Additionally, integrated automation alleviates stressful scenarios and cumbersome tasks so reps and agents can focus on their customers rather than administrative tasks.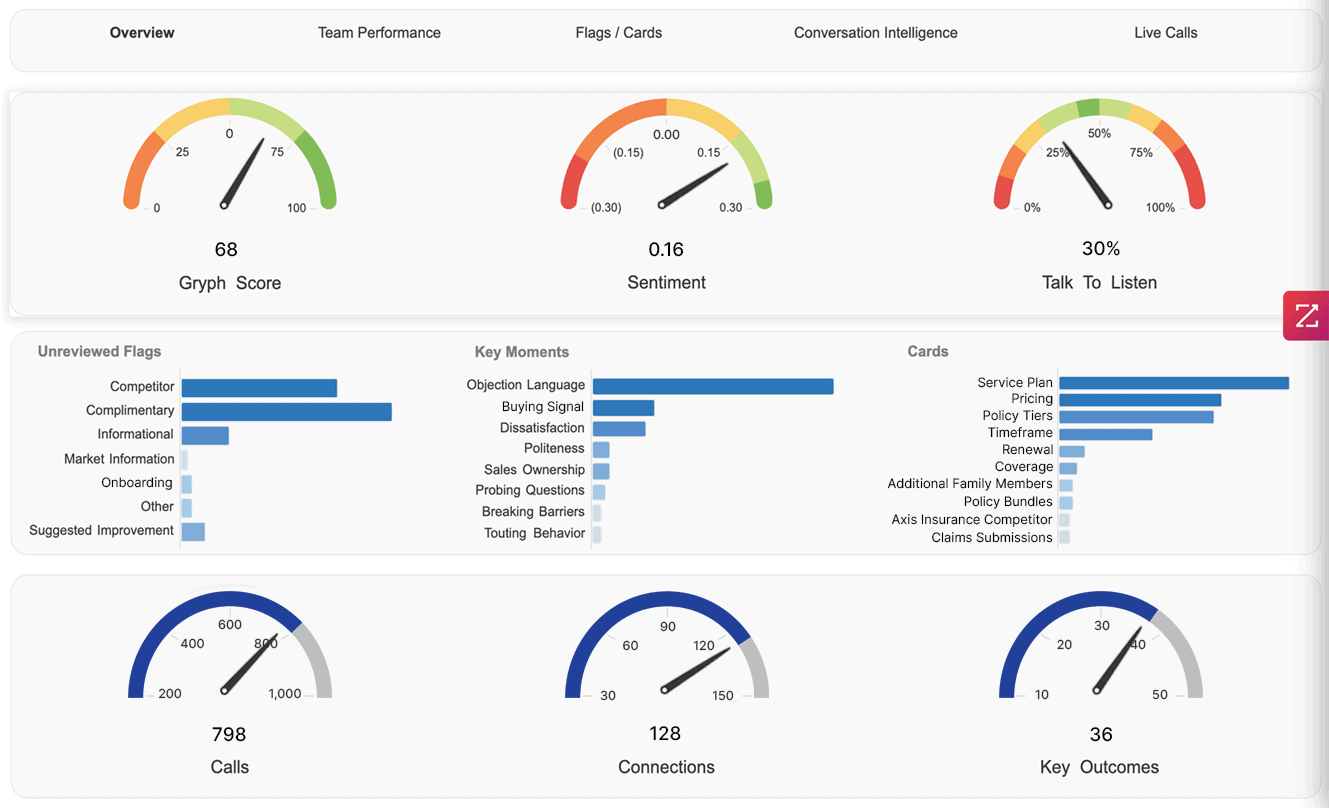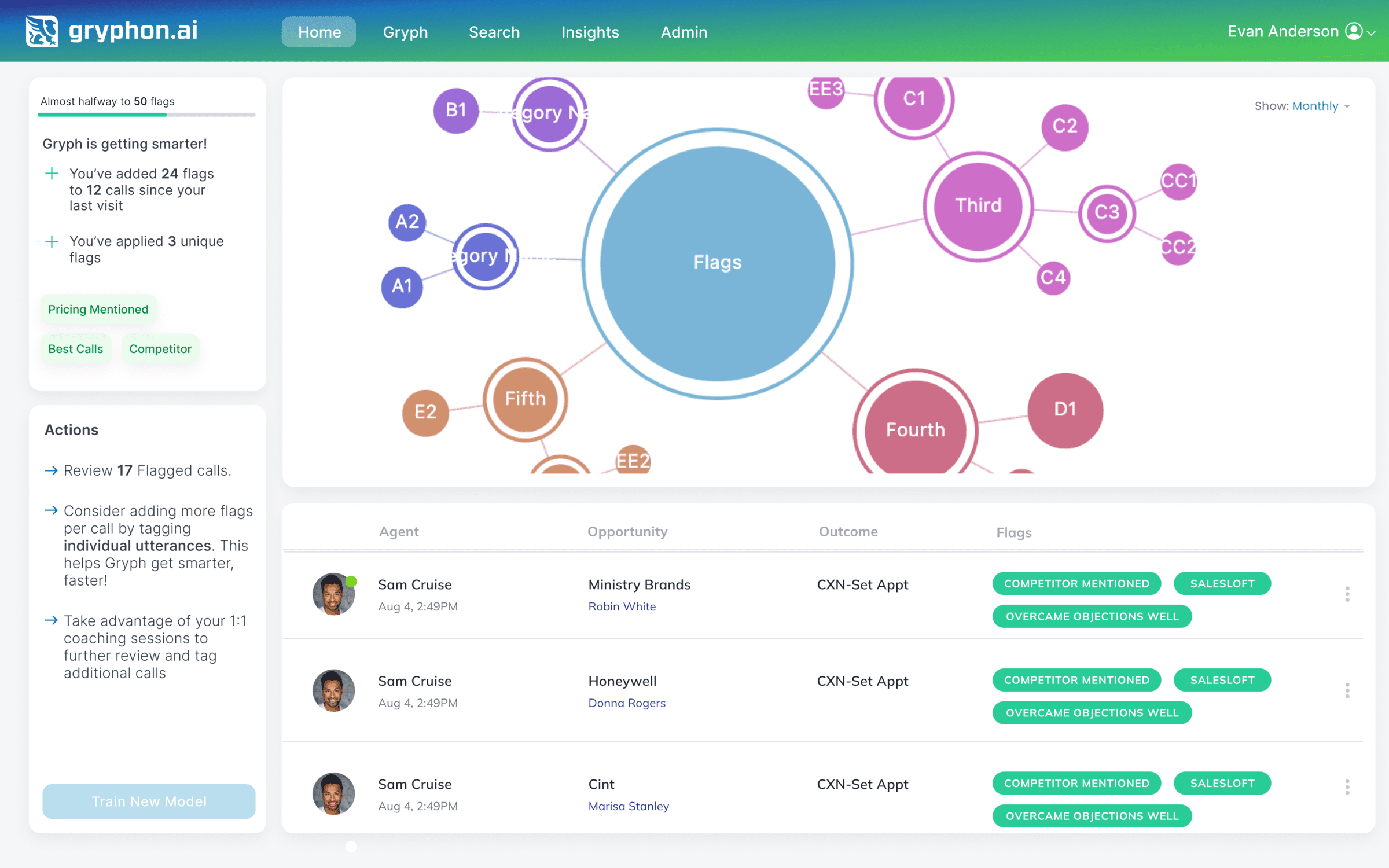 Maximize ROI with a platform that grows smarter over time
Built on 20+ years of call history, our advanced solution analyzes conversations using a variety of methods, including natural language processing, machine learning algorithms, and data mining and then refines it at an enterprise level.
As the AI becomes increasingly smarter, frontline teams benefit from proven, unfiltered insights delivered in real-time.
Gryphon's proprietary AI enables customer-facing teams to quickly learn what matters most to their customers and prospects, shift their responses accordingly, and solve problems that get in the way of a company's profitability.