DNC and TCPA violations can cost you millions in fines and wreak havoc with your reputation. Don't let the "what ifs" keep you up at night. Automated DNC and TCPA solutions pre-emptively eliminate the threats that threaten you.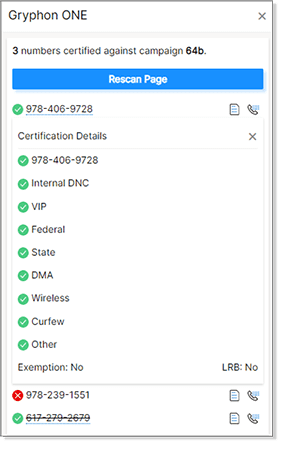 Tier-1 Telephony Network
Make it easy on yourself
The pandemic changed everything. You no longer have the luxury of limiting conversations to office phones and on-site pitches. In this work-from-anywhere world, you need protection that embraces the new reality of BYOD and virtual meetings.
We've got your back with our wholly owned tier-1 telephony network. We get into the path of the call to enable real-time, automated screening and blocking of outbound calls from any device, regardless of location (aka – serenity now.)
proprietary compliance engine
Play by the rules
These days, it feels like you need a full-time legal team to keep up with the ever-changing compliance landscape. Is it allowed? Is it forbidden? Maybe it's allowed in New York but forbidden in California? What about curfew and state of emergency?
Stop wasting time and money trying to figure it out on your own. Our proprietary compliance engine evaluates every phone number against TCPA, state, federal, and other Do-Not-Call lists so you don't have to worry about it. Now, get back to doing what you do best.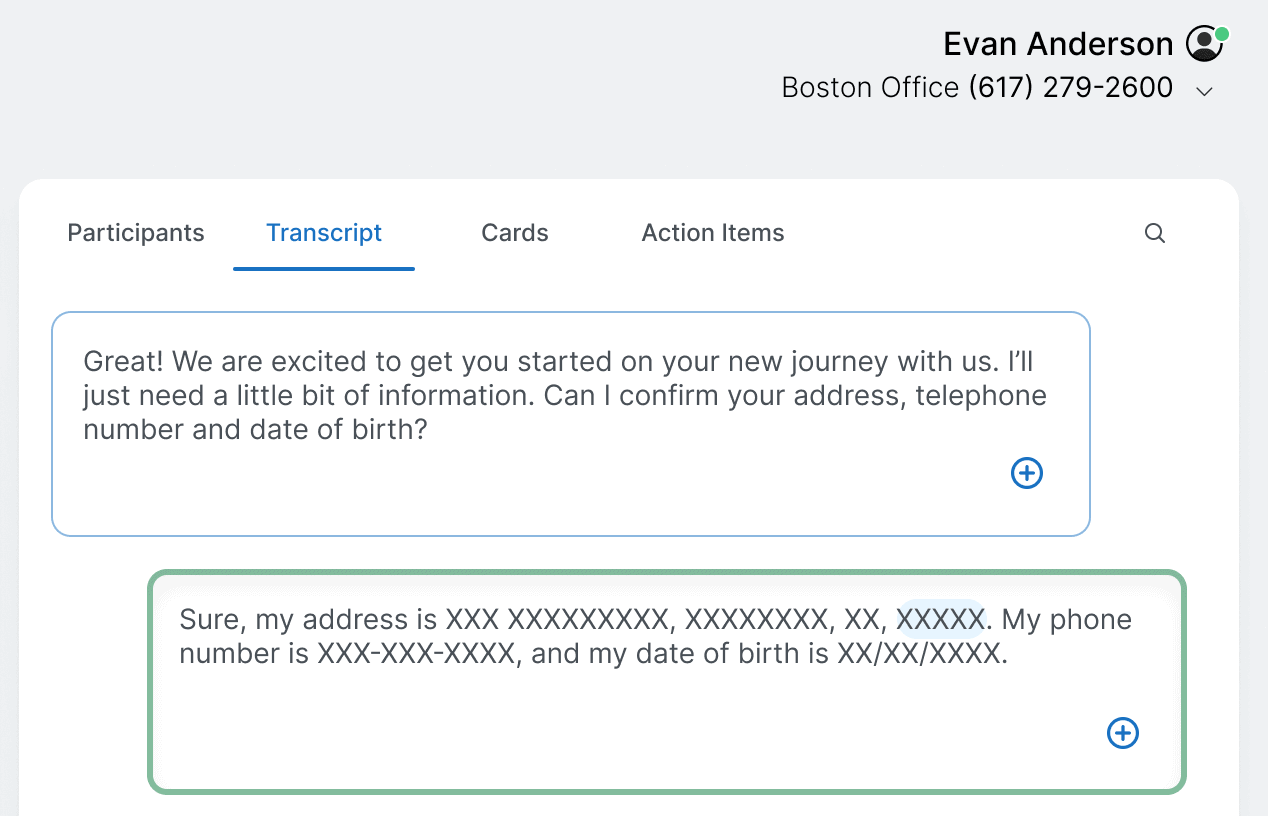 Automated Redaction
Keep it confidential
Private and proprietary information should remain, well, private and proprietary. We make privacy a top priority.
Automated redaction functionality ensures sensitive information is removed from post-call recordings and transcripts, so you can put prying eyes in their place.
Custom Outreach
Help yourself
Believe it or not, being compliant doesn't mean limiting opportunity. You can enjoy the best of both worlds.
Custom controls allow you to manage EBRs, IDNC lists, opt-outs/-ins, and contact preferences, so you can optimize outreach across every channel…and enable sales leaders and compliance officers to agree to agree.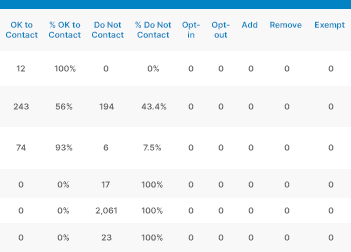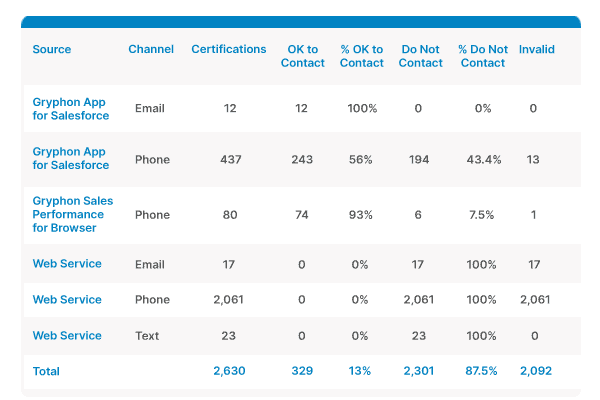 Real-time outbound campaign tracking
Automate audit trails
A wise someone once said, "trust but verify."  We couldn't agree more. That's why we made it easy.
Create indisputable audit trails with real-time call recording that provides key reporting and real-time outbound campaign tracking.
Finally, the solution to keep you compliant with the backup information to prove it.