Let's enable reps to soar
Channel the inner rockstar inside all your reps with productivity-packed solutions designed to help them achieve more, worry less, and focus on the thing they do best. Selling.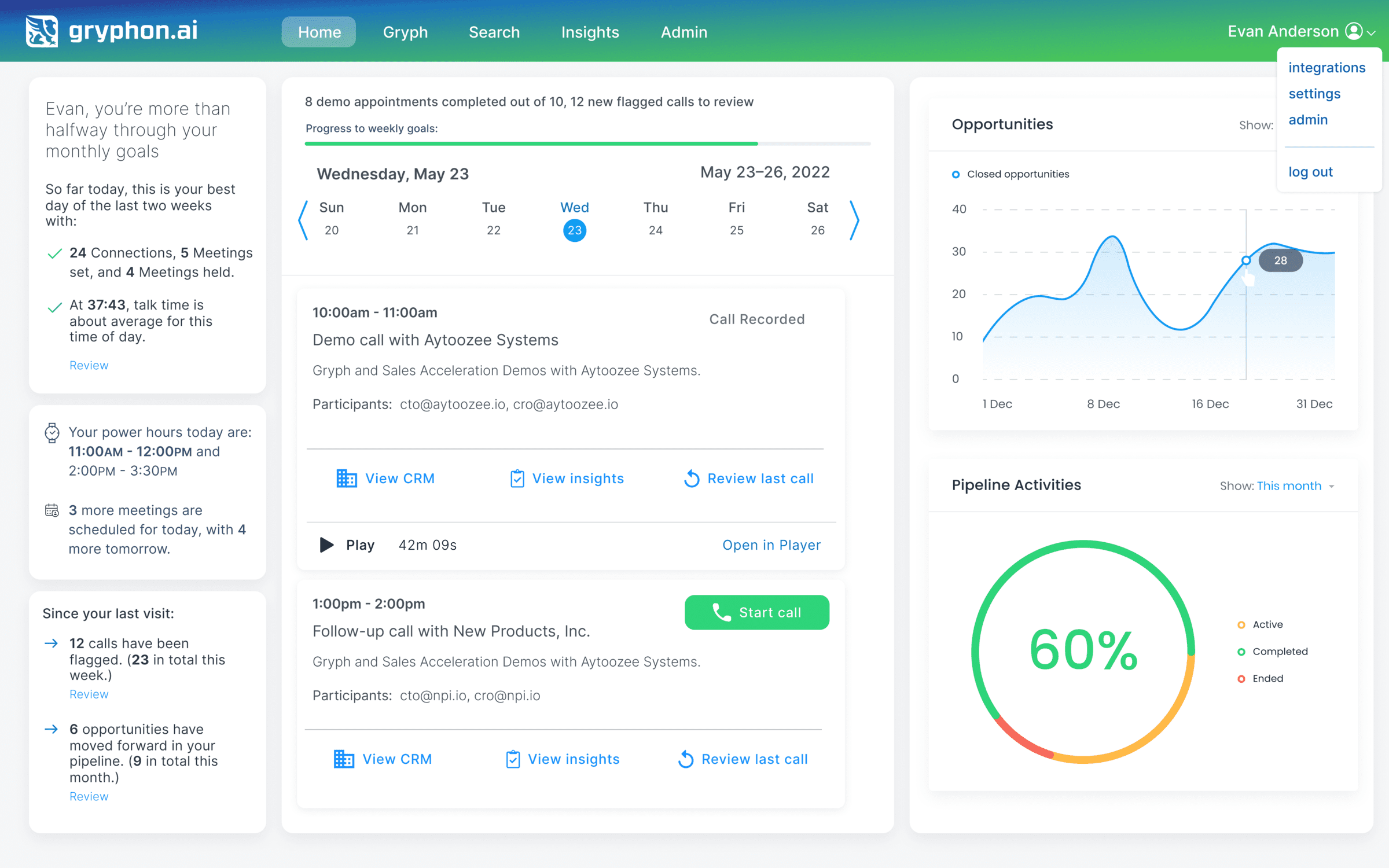 Intelligent Day Planner Dashboard
Make their day easier
Ever have one of those days when you wished someone would just tell you what to do next? Well, your reps do too. So why not make things easy for them?
Our intelligent day planner dashboard provides actionable advice for making most of their day. With next-best-action recommendations on who to call, the best times to connect, what to discuss, and where to focus next your reps will be hitting their targets in less time, using less effort. Best day ever!
In-the-moment intelligence
Give 'em the answers
Products, objections, and competitors—oh my! It's not always easy to remember all the important details when you're in the middle of a pitch with a hot prospect. So why not give them the answers they need when they need them most?
Real-time guided coaching delivers in-the-moment intelligence that helps reps expertly relay product details, overcome objections with ease, and lay out a winning case for why you're better than the competition. Some may call it an unfair advantage. We just call it winning.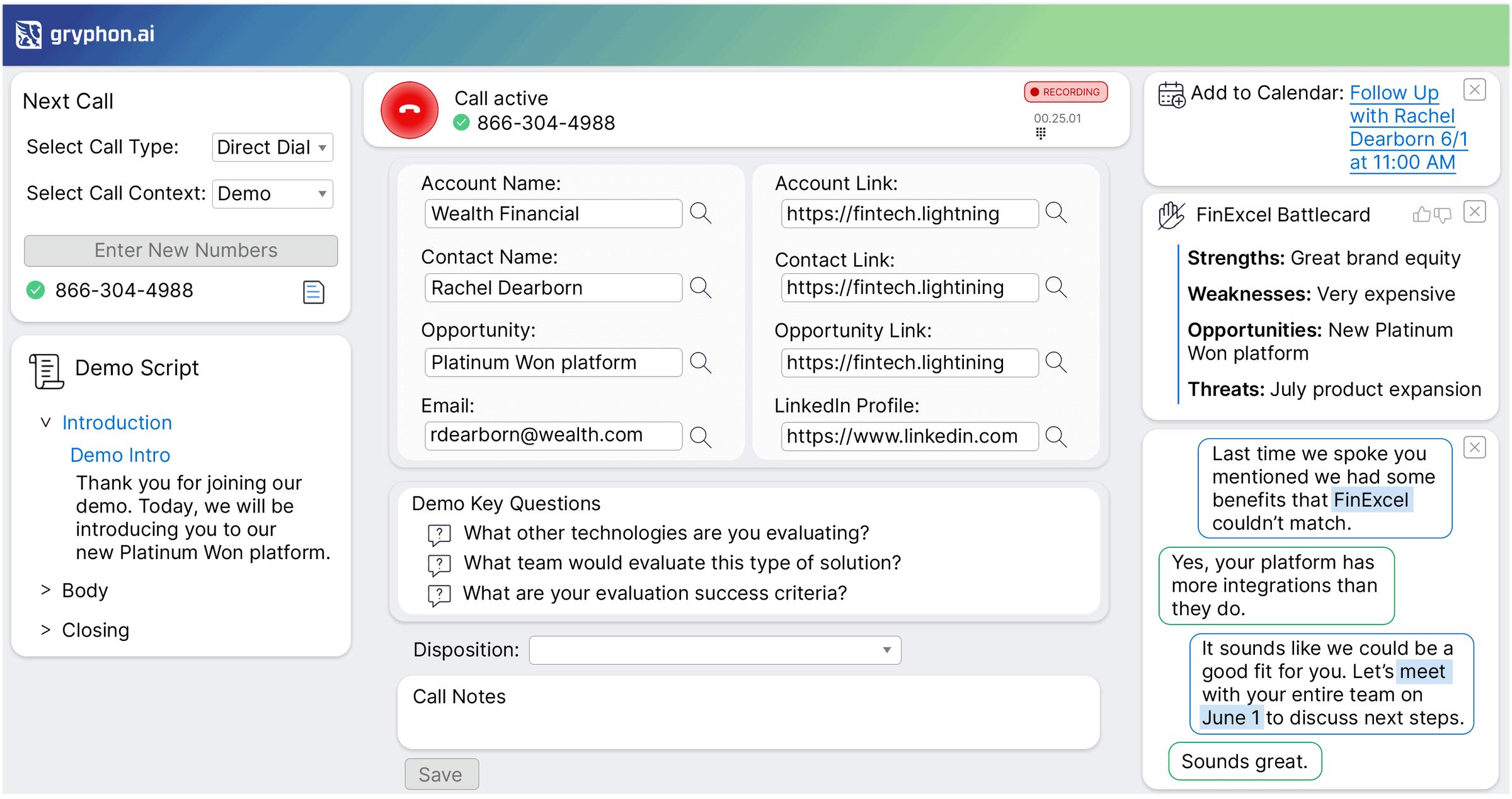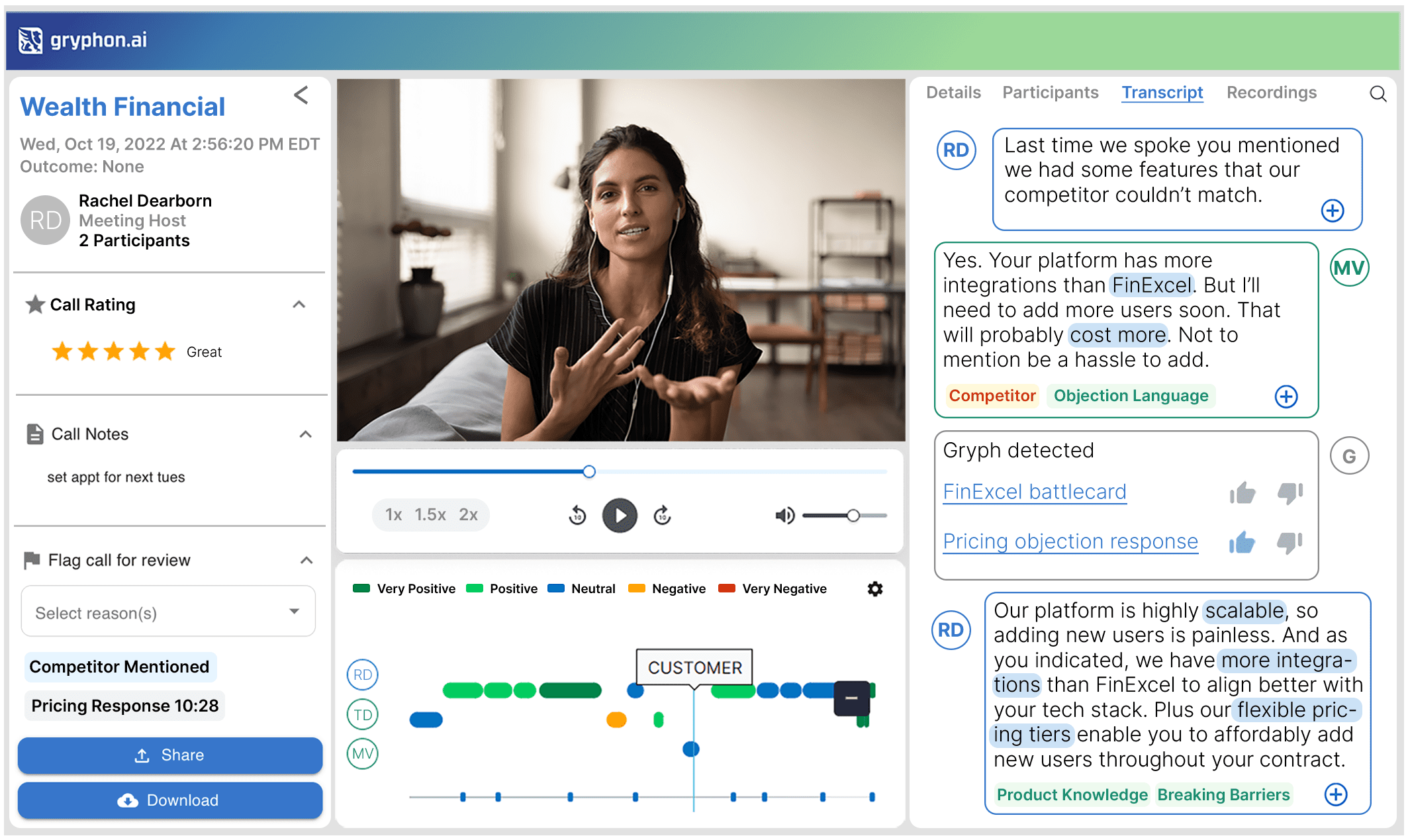 Know What To Do
Pivot performance
Sometimes coaching can be frustrating. Especially when a player you know can be great keeps struggling at the plate. If you could just…? And there's the problem. The not knowing what to fix. That's where we can help.
Conversation intelligence highlights the areas where reps are struggling most so you can provide actionable recommendations for helping them improve their performance. In no time at all, they'll be knocking it out of the park.
Clone Success
Share with the group
Wouldn't it be awesome if you could clone your top producers? Wish granted. AI-driven sentiment and call quality scores quickly reveal top-ranking conversations and the behaviors that drive success.
Share best practices across your team. All without digging through hundreds of call recordings to get there. That's what we call a race to the top.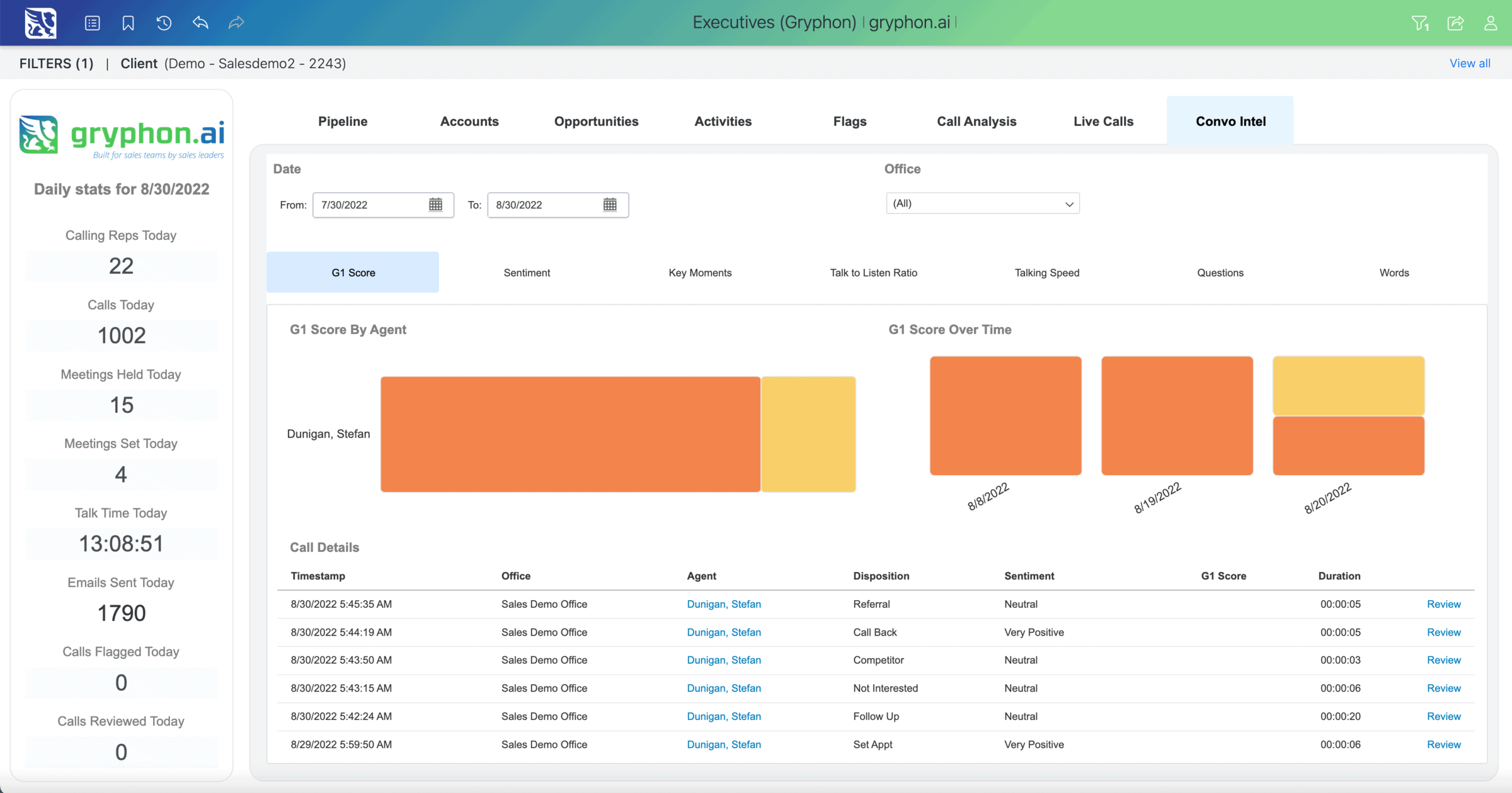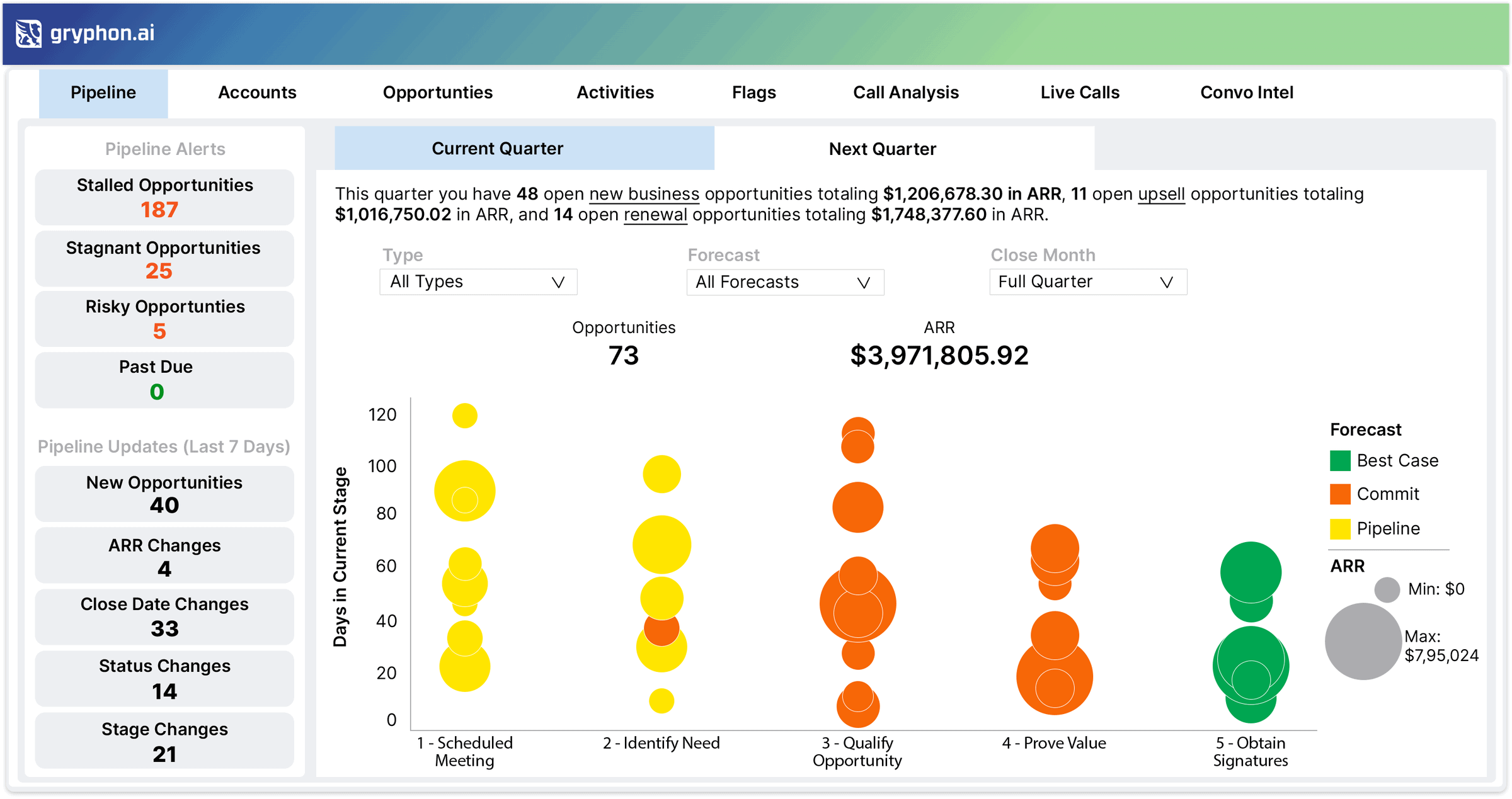 Always Be in the Know
Keep your eye on the prize
You've heard the expression knowledge is power. That's especially true when revenue and booking targets are on the line. Make sure you always know where your team stands.
Real-time sales analytics provide an accurate assessment of pipeline progression, including alerts for at-risk deals.
If you see trouble brewing, key moments and sales methodology indicators help you diagnose the root cause. Leverage that knowledge to implement a plan of action for saving the deal (and the day.)