Let's empower immediate success
Hiring new employees is never easy—especially now when the employees are moving jobs at record pace. Once you do lock them down, make sure they stay with a seamless onboarding experience that reminds them every day how lucky they are to be on your team.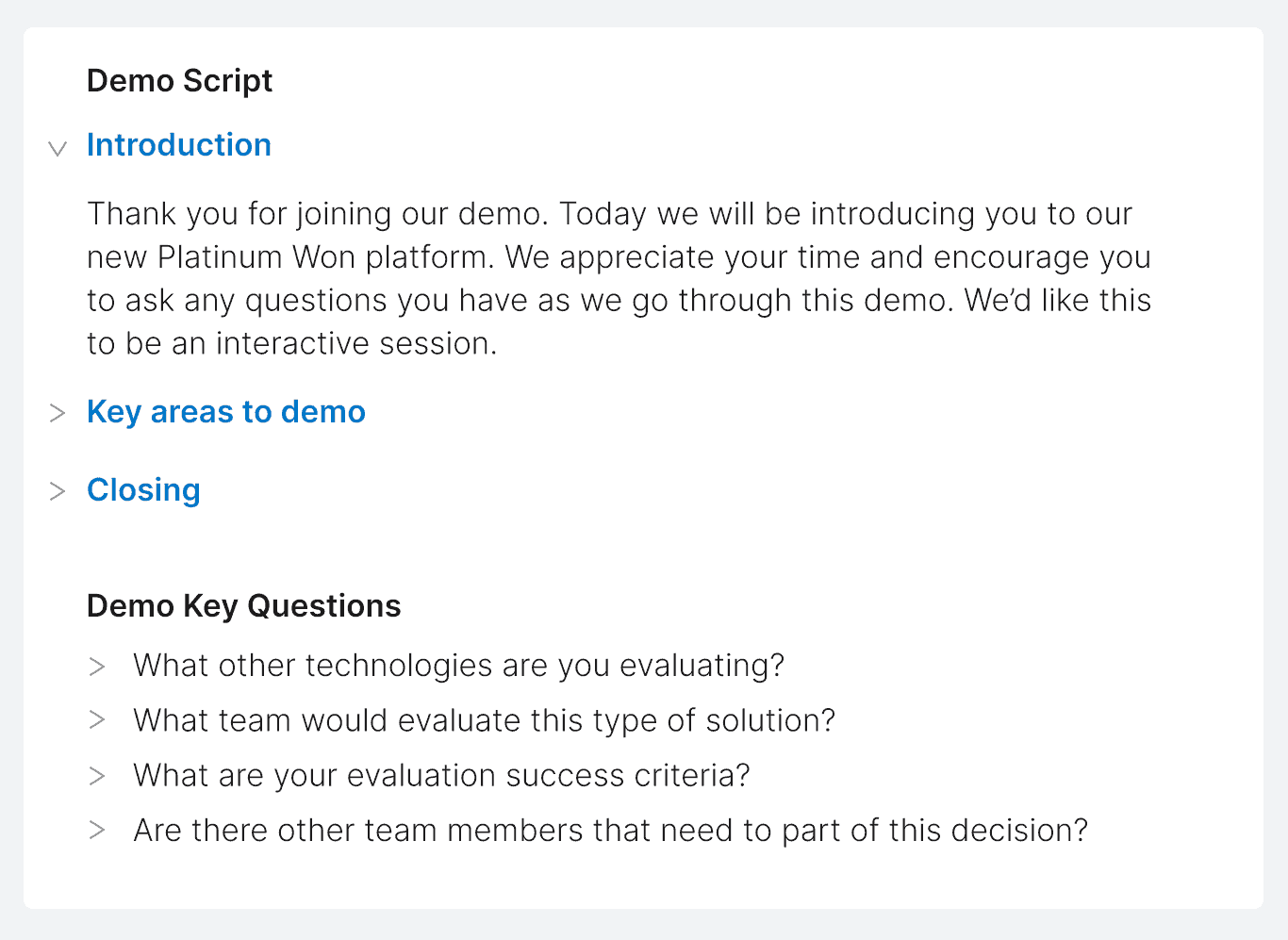 Integrated Scripts
Let's accelerate ramp times
Onboarding doesn't have to be a painfully long process. Your new reps are eager to demonstrate their chops.
Help them talk the talk a whole lot sooner with integrated scripts that guide even the newest reps to successful call outcomes. And to combat the inevitable crickets all new reps encounter? A list of helpful questions proven to get even the most awkward conversations back on topic.
Get New Reps Selling Faster
Let's lower the cost of onboarding
You finally found that perfect rep. The one who's going to set your sales org on fire. So why wait three months to start capitalizing on your investment?
Empower reps to start selling sooner with real-time guided coaching that tells them what to say and when to say it to take on objections and crush the competition like a pro. In no time at all, you'll start closing more deals and they'll start making more money. A true win-win.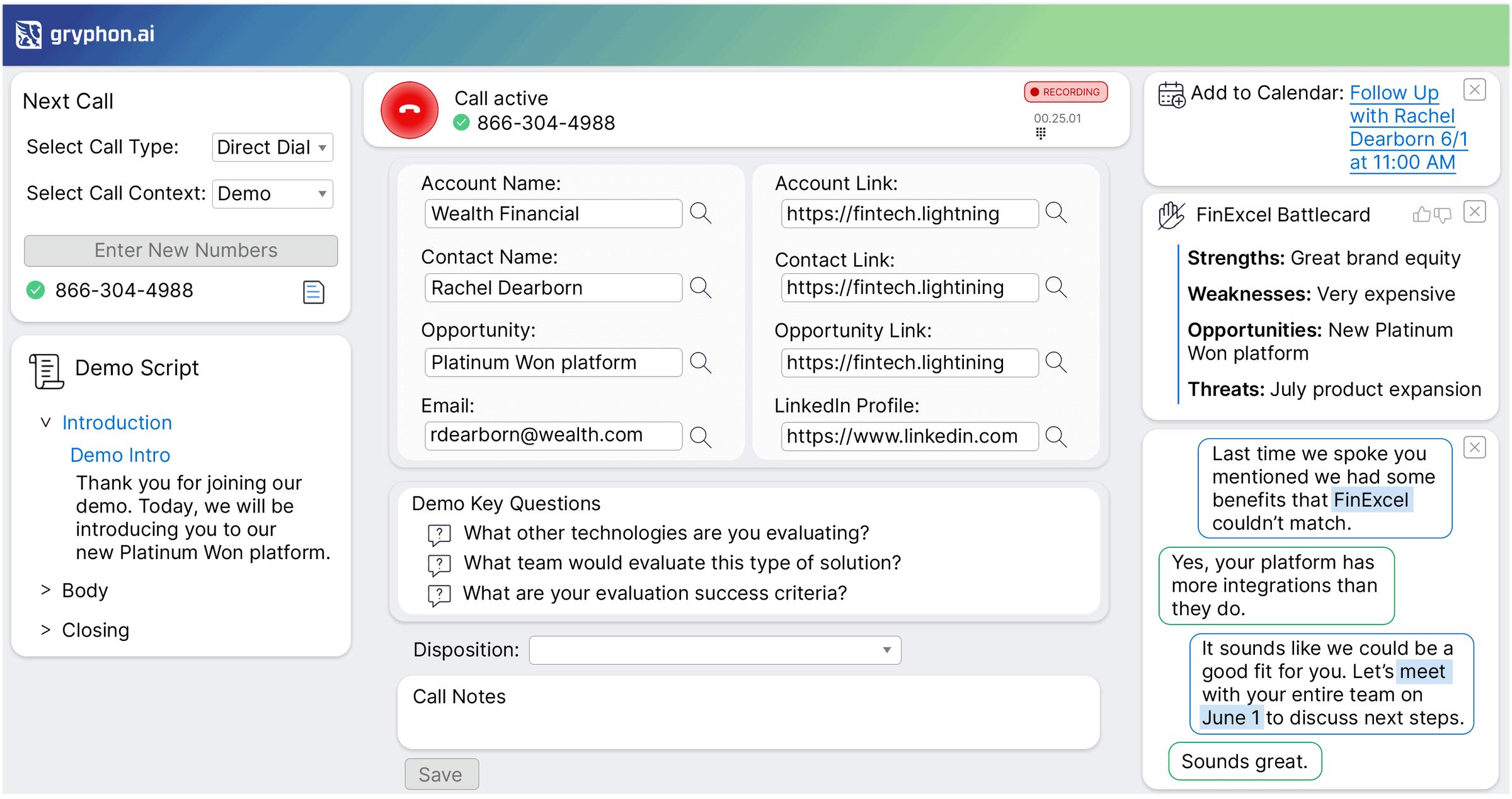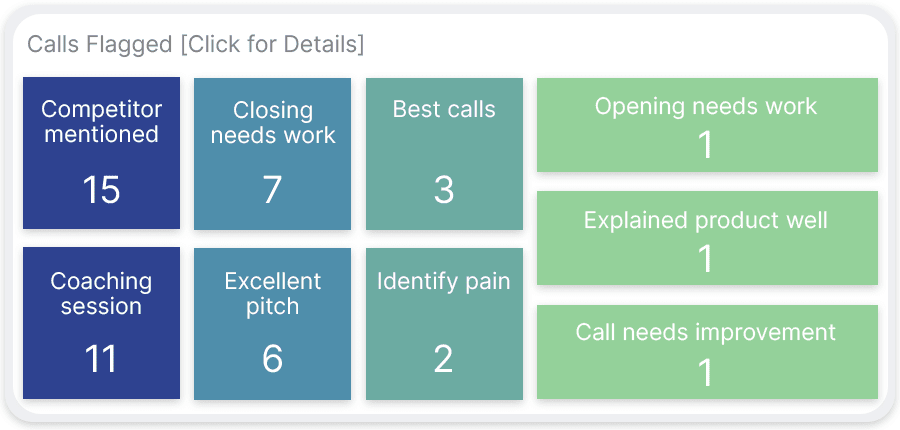 Learn Better with Call Playlists
Let's follow the leader
Despite what you may have heard to the contrary, those who can do in fact teach. That's especially true in the case of sales superstars. Help reps learn best practices from your sales leaders with call playlists that showcase the best of the best when it comes to powerful positioning, terrific talk tracks, and strategic soundbites.
Real-Time Intelligence
Let's help them when they slip
Let's face it, it's not uncommon for reps to experience performance dips after onboarding. Your job is to help them overcome their challenges and get them back in the game.
The good news is that we can show you the precise areas your reps are struggling with real-time intelligence that empowers you to offer relevant recommendations for how they can improve their performance. Talk about an epic comeback story.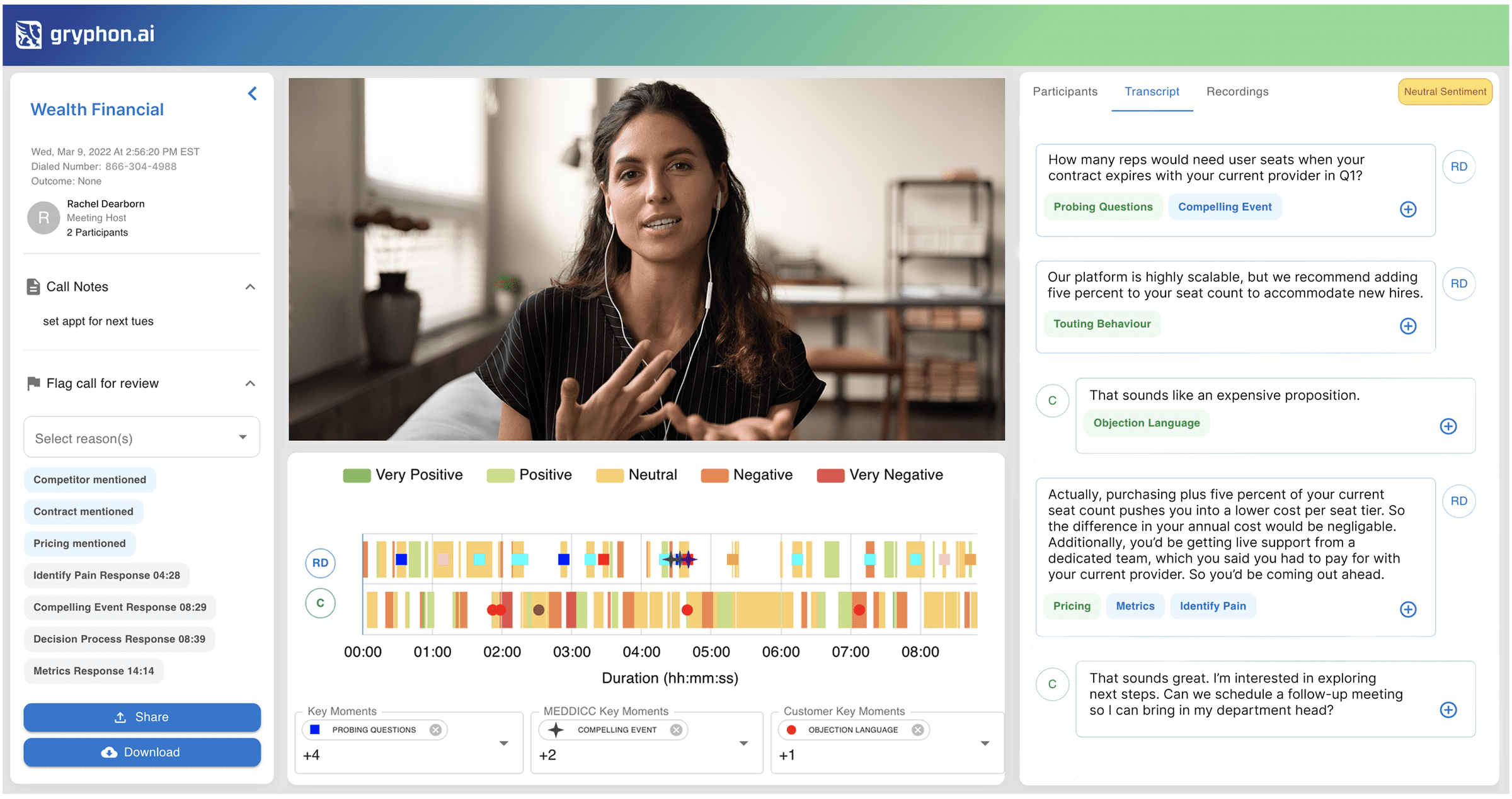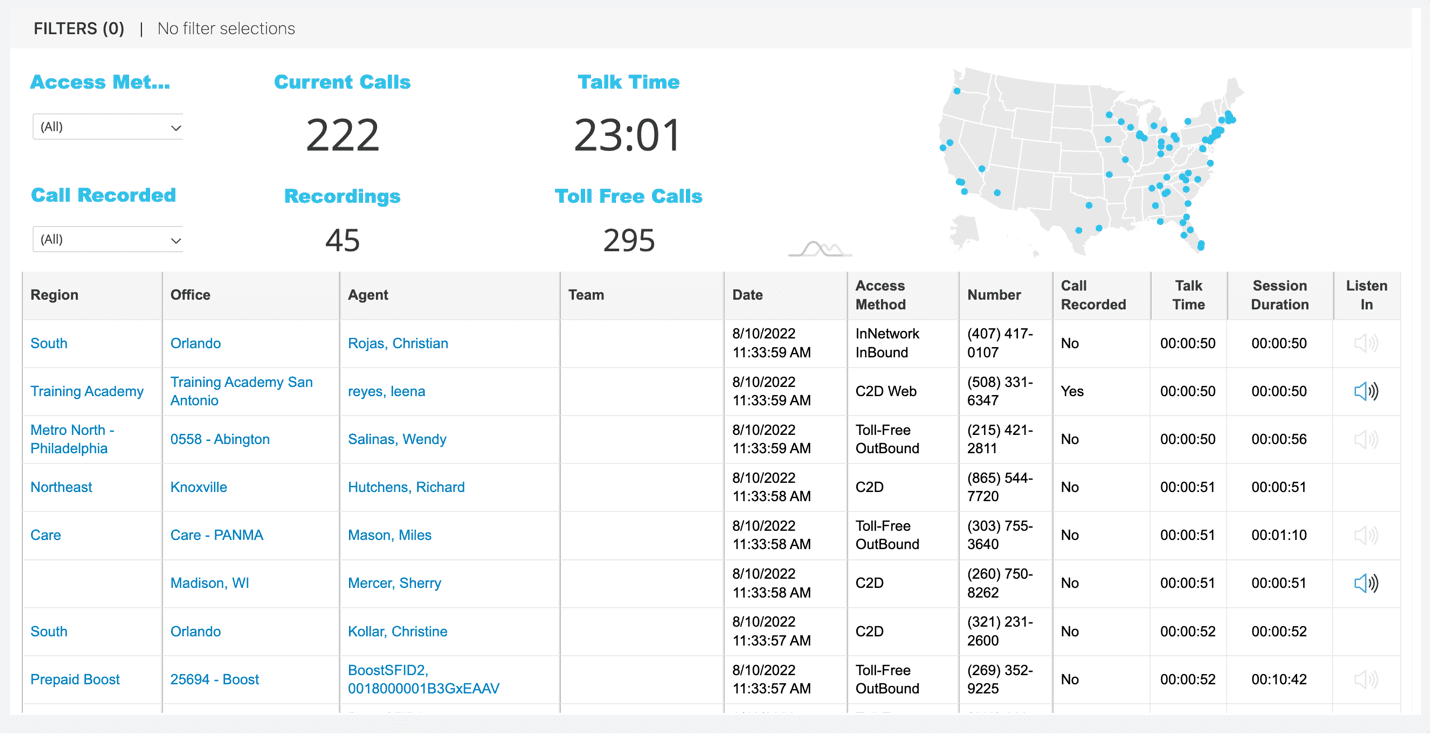 Live Call Monitoring
Let's throw 'em a lifeline
Even rockstar reps can have very bad no-good calls where absolutely everything that can go wrong does. Never fear, you can be there with live call monitoring that lets you jump on calls in-progress to offer in-the-moment assistance and support when they need it most.