Empower richer customer relationships
Customers are seeking greater value from relationships with their favorite brands. When they interact with someone who is empathetic and personalized in their responses, it not only offers a better customer experience, but it also builds loyalty and brand confidence.
Gryph for Sentiment Analysis fully leverages the voice of the customer through a deep analysis of every interaction within each conversation to optimize the customer journey over time.
Enable emotional intelligence
Gryphon's AI-based solution analyzes the sentiment of your interactions to allow customer-facing teams to neutralize the effect of negative news and elicit positive reactions in future conversations.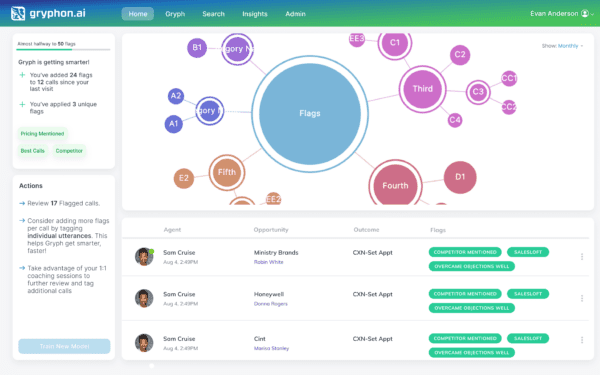 Sentiment Analysis
Provide customer-centric engagement and positive brand experiences
With the advent of artificial intelligence and digitization, most industries are experiencing a customer care renaissance but are ill-prepared to manage the increase in customer expectations.
Gryph for Sentiment Analysis highlights positive and negative points in customer conversations. With the power of AI, enterprises can quickly identify conversations with negative sentiment and less than satisfactory call outcomes to proactively mitigate customer frustration and dissatisfaction.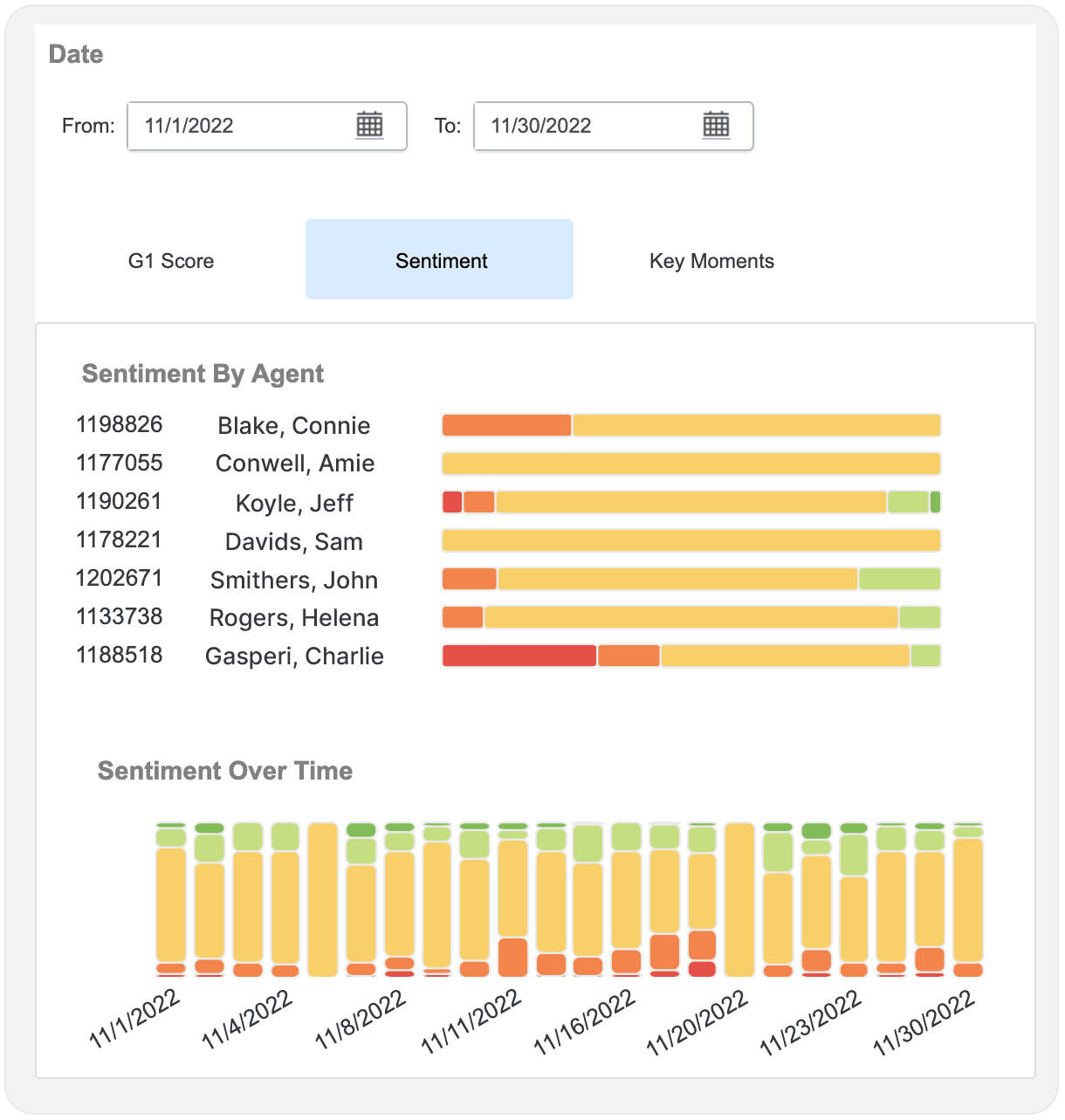 Reduce customer friction and frustration across the customer journey
Expressing the appropriate sentiment in messaging, especially in high-intensity communications, enables organizations to strengthen their relationships with their customers.
Emotion-centered Gryph for Sentiment Analysis fully leverages the voice of the customer through a deep analysis of the sentiment behind every interaction.
We are alerted to the conversational nuances that drive positive or negative feelings, enabling organizations to gauge the impact of their customer experience and scale approaches that resonate or quickly address any gaps and challenges.
Maximize new sales and customer lifetime value
Consistent product improvements and solution enhancements are essential for attracting new business and growing existing accounts.
AI-powered sentiment serves as a virtual focus group, providing enterprises with valuable insights into how customers feel about new solutions and product enhancements.
Use the resulting intelligence to empower product and service teams with relevant recommendations on the features and functionality end users want and need.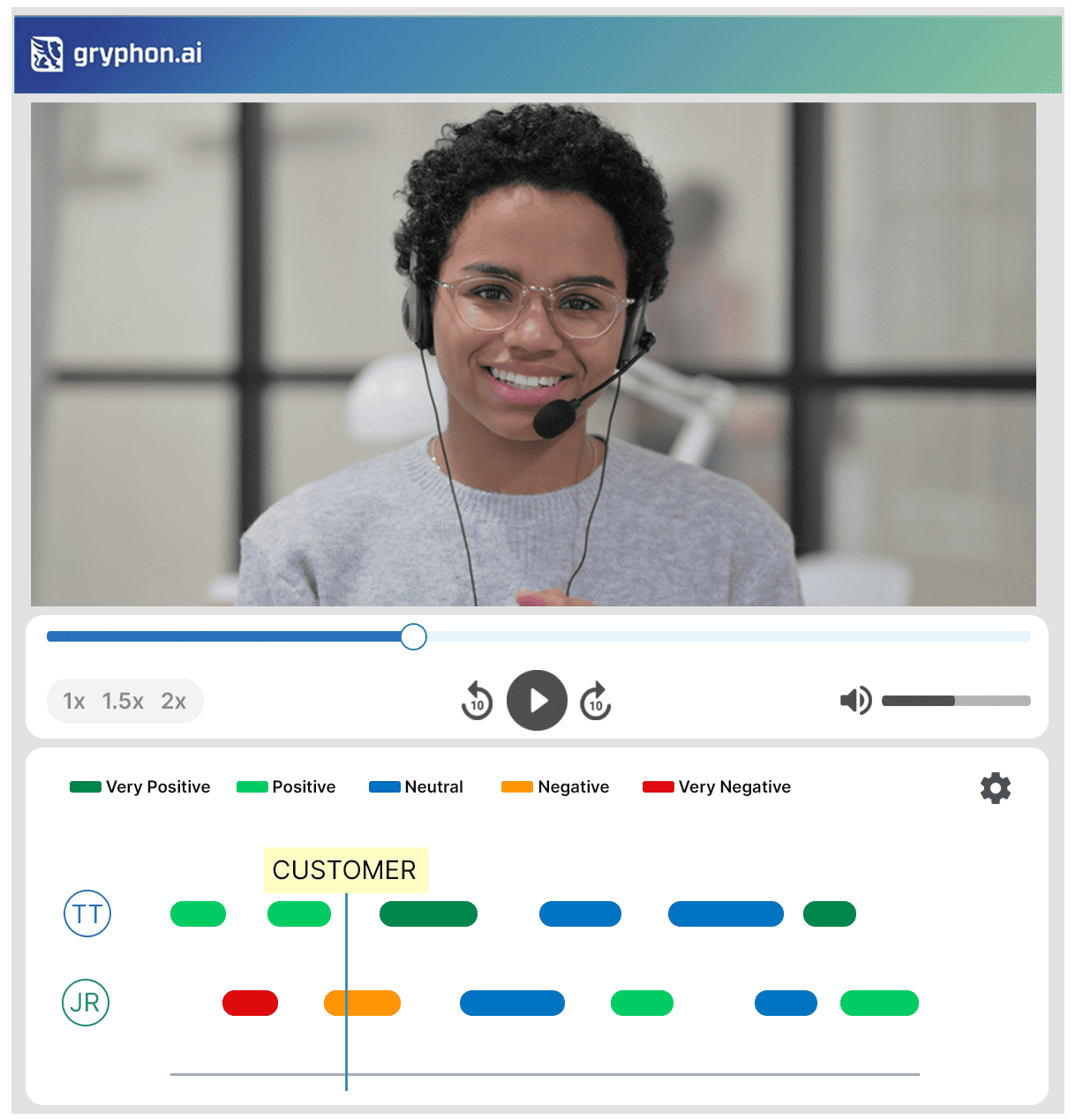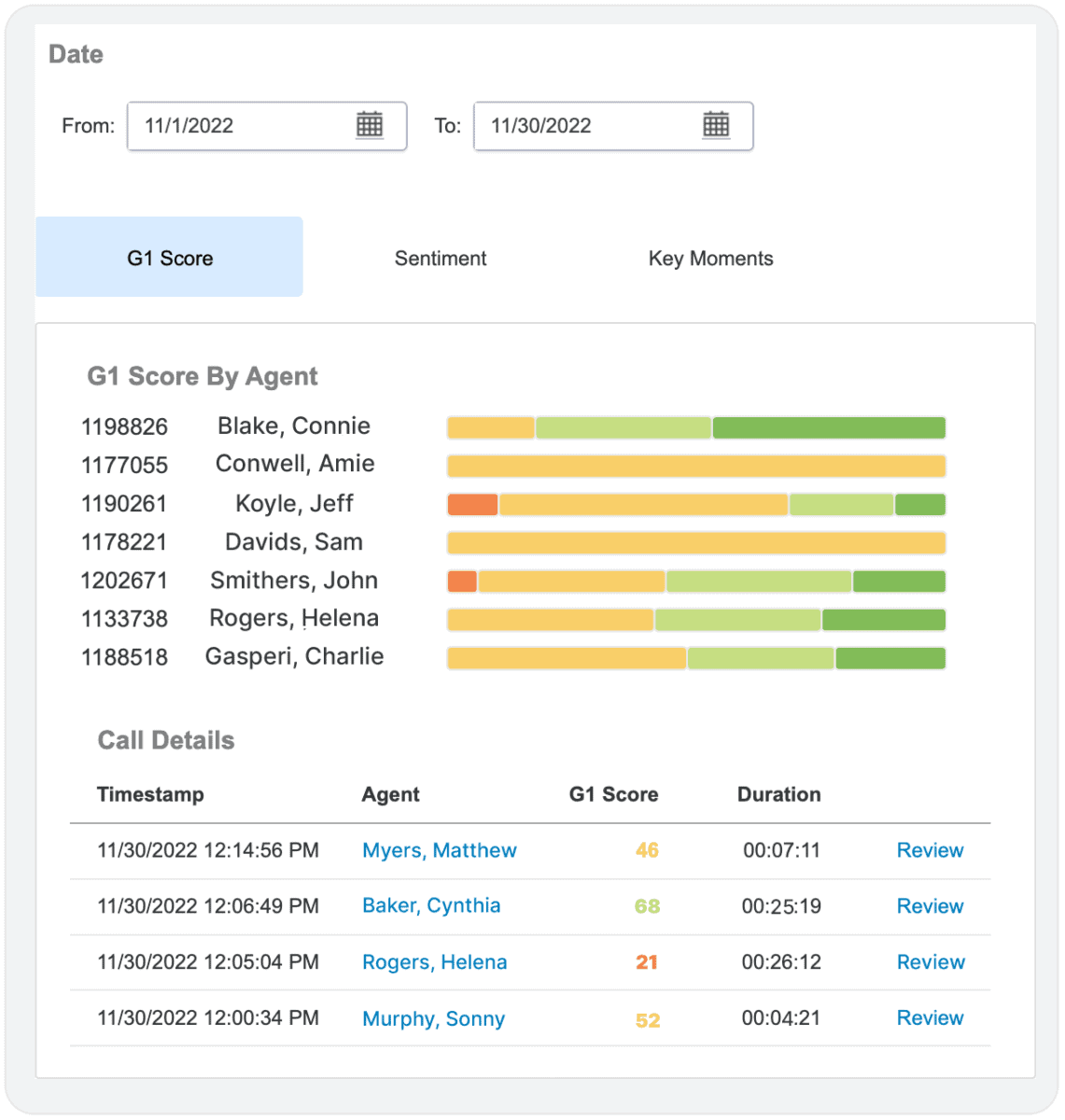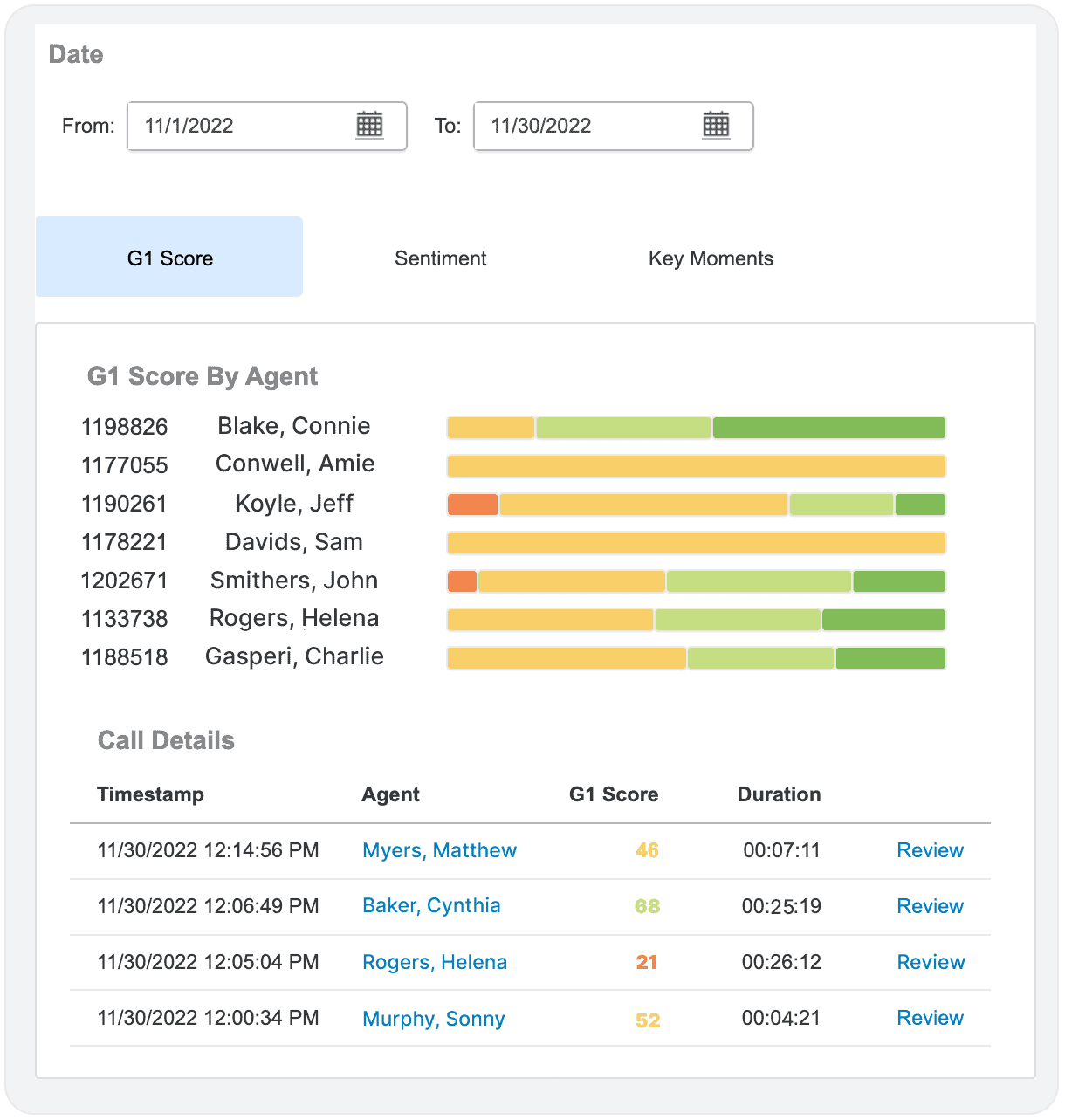 Provide personalized guidance and share proven best practices
Resolving customer escalations or recognizing exceptional customer experiences requires understanding of the actions and behaviors that can impact effective customer engagement and brand loyalty.
Gryphon's call quality scores provide the most accurate indicator of call quality based on enterprise-level success criteria so customer service and sales leaders can provide agents and reps with actionable feedback for overcoming performance challenges.
Alternately, call quality scores may be used for identifying best practices for more effective training across revenue and customer experience organizations.
Prioritize customer privacy
Showing customers you take their privacy concerns seriously is essential for building and maintaining mutual trust.
Gryph for Sentiment Analysis delivers valuable first-party data, but automatically redacts private or sensitive information from post-call recordings and transcripts.
Redaction protocols can be customized to protect your organization's hard-earned brand reputation.