Amplify Sales Performance with Virtual Learning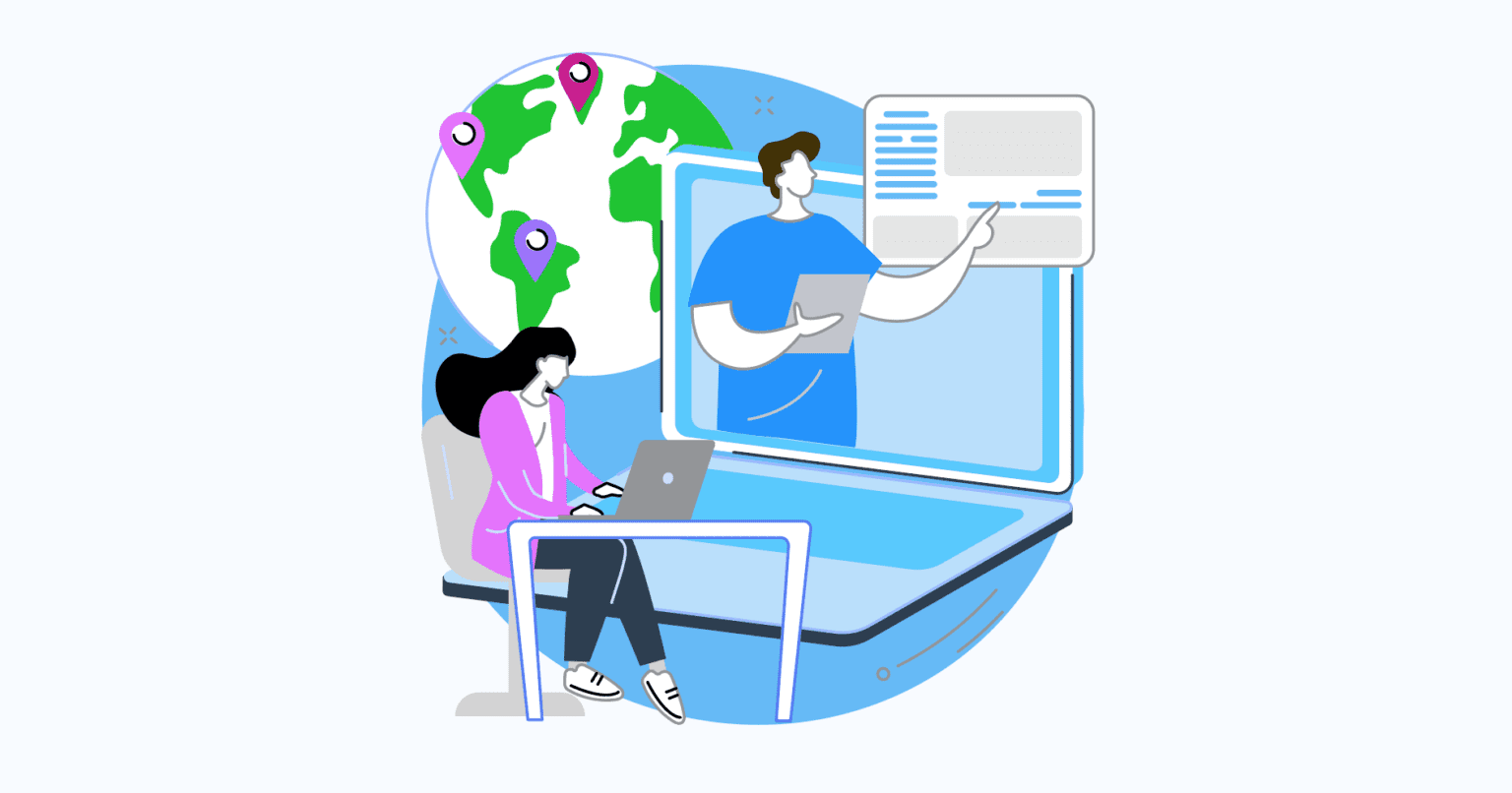 Almost a year into "the new normal" of sales – with nearly 100% of interactions occurring remotely – the virtual sales environment is here to stay. While there are several benefits to this pivot, sales leaders have had several hurdles to jump as they and their teams adjust. However, working from home doesn't mean that necessities such as proper training and coaching should be affected. Luckily, with the help of sales tools (call recording, conversation intelligence, and virtual learning, to name a few) salespeople can more easily navigate this new environment.
Investing in rep development is critical for managers to successfully lead their teams and create an efficient virtual sales structure. Not to mention, it costs around an average of $22,000 to replace an employee in North America. If you are leading a sales team, your time and budget is much better spent on coaching reps up, rather than out.
Now, some of the top companies are implementing virtual learning tools to provide employees with remote learning opportunities while they work from home to help them become more effective at their jobs and to drive more business. For salespeople specifically, this type of tool is key to bridging the visibility gap created by remote work.
Take advantage of a virtual learning tool while your team works remotely.
A virtual learning tool provides automated, on-demand coaching for sales teams to ensure that they are as productive as they were in the office. With this type of sales tool, sales leaders can:
Provide better remote-training opportunities
Reduce employee churn
Make your organization stronger and more unified
Like with other sales tools designed to enhance the sales process, with the right learning tool, sales managers don't need to walk the floor. They have the answers in the palm of their hand – and are able to effectively coach and train reps from anywhere. In particular, Amplify is a tool in a league of its own when it comes to virtual sales training. Here's why:
Amplify Your Sales Training
Amplify empowers sales teams with an on-demand, automated learning platform, enabling sales leaders to virtually coach and train sales professionals. With this learning platform, sales leaders can accelerate onboarding and supercharge rep productivity by coaching in real-time through automation.
The technology allows sales leaders to customize content and provide role-based learning plans, product training, and best practices for their entire team, no matter where reps are working or what device they are using.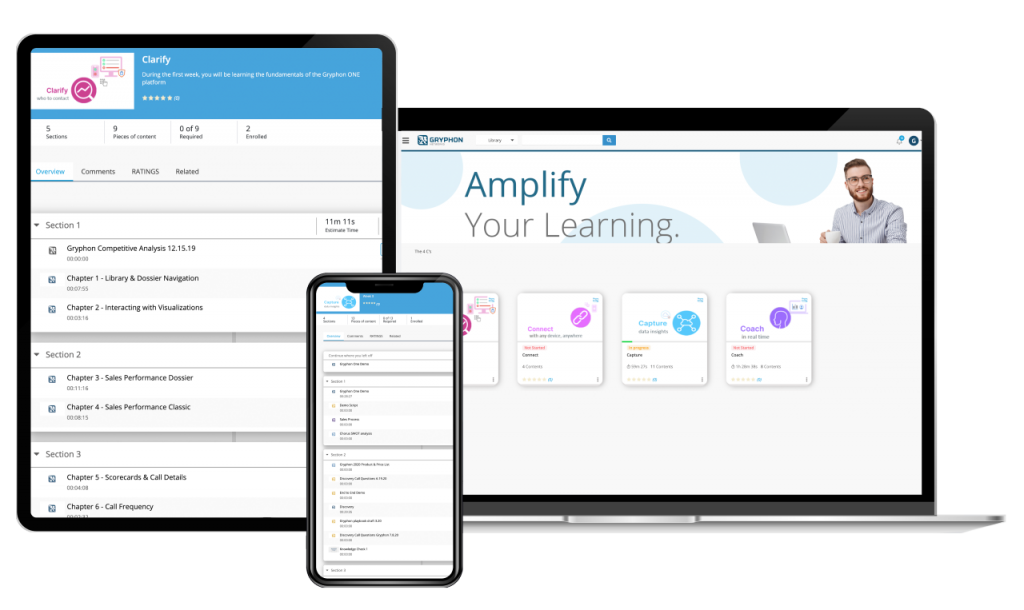 With easy access to an organized library of collateral and thought leadership assets, the platform allows sales leaders to better train their remote sales teams. Further, for any reps that are underperforming, auto-notifications of tutorials can be assigned to specific salespeople based on their needs.
Virtual Learning Made Simple
As reps and managers work remotely, this virtual learning hub provides a solution to the disappearance of in-person training sessions that were so critical to coaching initiatives and keeping sales teams on-track. Nonetheless, it even makes training more accessible, as salespeople can access training materials 24/7, not just during scheduled training sessions of the past.
If you are looking to continuously coach and train your reps as you would in the office, a virtual learning tool like Amplify is an invaluable asset towards driving rep productivity and revenue at your organization.
Learn more about how Amplify can boost your sales training effectiveness.
As if uncertain economic conditions weren't presenting enough of a challenge for organizations going into 2023, risk is also expanding in the form of constantly evolving Do-Not-Call (DNC) and TCPA…
When considering your business outlook for 2023, have you accounted for the laundry list of ever-changing marketing compliance regulations that your sales organization must follow to avoid costly fines and…
As organizations are growing their tech stacks to assist their remote and hybrid teams through the sales process, a conversation intelligence (CI) tool can offer insights into prospect and customer…