Capture Sales Data While Your Reps Work From Home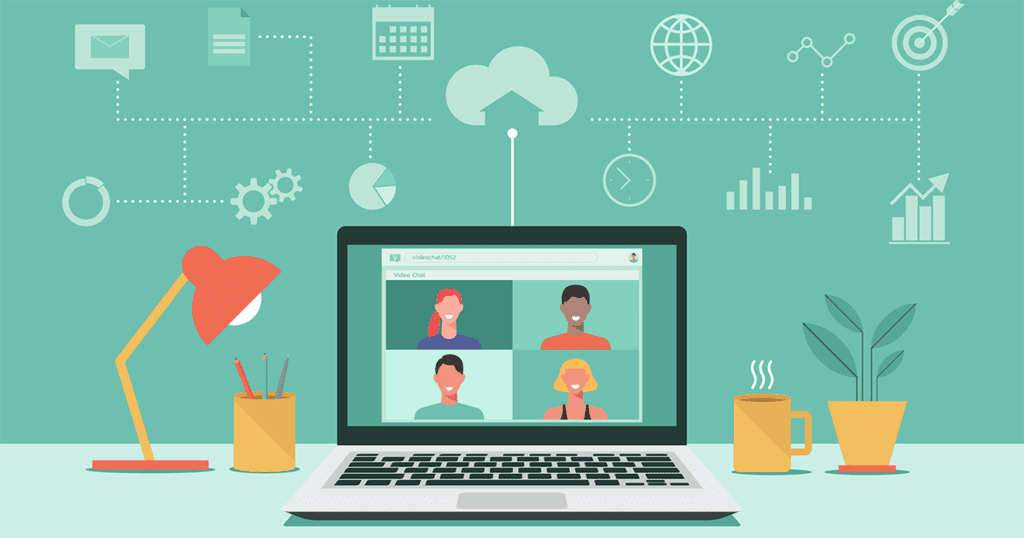 Is your organization able to capture sales data? As teams are required to work from home due to the COVID-19 pandemic, sales managers need a reliable way to manage rep activity and performance. For the most efficient organizations, a tool with the ability to capture sales data is that solution.
Virtually all business decisions made across a company are based on numbers. In sales, your monthly quota, yearly revenue, and who you hire, or fire, all revolve around numbers. So, it only makes sense that the smaller numbers – the daily, weekly, or even monthly calls made by your sales team – that add up to these greater sums – yearly revenue goals – be calculated precisely.
There is an abundance of sales acceleration technologies on the market – but not all are created equal. Tools tailored towards performance management and analytics specifically can optimize rep performance with aspects such as activity dashboards and speech analytics; both of which allow managers to uncover new revenue opportunities, reduce costs, and ensure new hires are properly onboarded.
If you are interested in implementing a tool like this for your sales team while they work from home, below you will uncover why implementing a tool to capture sales data is the smartest way to improve rep performance and increase revenue at your company.
Capture Sales Data
Sales managers rely on pipeline to determine how their teams are performing, and to properly anticipate revenue. But what happens when deals don't pan out? If your dispersed team is struggling to hit quota due to remote work conditions, and you have no way of keeping track of their activity, how can management uncover the reasons why and ways to improve?
Sales leaders can bridge the visibility gap into the daily calling activities of reps by managing based on actual activity and accurate data. Whether you normally work at a large call center or a company with dispersed offices, capturing sales data and analytics helps leaders gain visibility into reps' activity to better manage performance and accurately set revenue goals. The following are two aspects of sales analytics that can specifically benefit your dispersed team:
Call Recording & Speech Analytics
Insight into the quality vs. quantity of sales calls is an asset that is only available with the use of a sales tool. The quantity of calls a rep is making undoubtedly matters, but the quality of the call is arguably more important. When your team isn't in the office, assessing the quality of calls can be particularly difficult.
The ability to analyze call quality is something all sales managers should utilize, and speech analytics technology can provide insight into agent's tone, keyword usage, and a prospect's sentiment. With this valuable data, managers can proactively measure sales and campaigns, and cultivate better rep behaviors while getting rid of bad habits.
Further, managers can capitalize on new sales opportunities by utilizing previously recorded conversations with existing customers. Call recordings provide managers and reps with insights into customer questions, concerns, and thoughts that can be used to create personal deals or packages specific to each customer.In doing this due diligence and preparing for each call, customers become more comfortable with reps and your brand, which can only improve the quality of the call.
KPIs & Performance Dashboards
Sales training and onboarding are critical to sales effectiveness. In order to optimize these areas, managers need visibility into activity data to truly understand why reps are successful or struggling. With real-time dashboards that display the metrics your reps are generating daily – calls placed, contacts made, appointments set, and so on – management can make effective coaching and training decisions even while working from home.
Additionally, Key Performance Indicators (KPIs) can be set in place to introduce performance standards. Metrics such as appointments set per week let managers know where their reps stand, and when further coaching or training initiatives are needed. KPIs also give reps short- and long-term goals to set their minds on. When your sales team, reps and managers alike, is on the same page regarding goals and revenue, your team will be more effective.
The truth is, gamification and fostering friendly competition will only help your sales numbers – especially when reps aren't in the office. A sales tool provides the ability to capture call activity data, and multiply successful behaviors of reps across the board. Displaying activity data in real-time gives reps an incentive to improve performance and out perform their peers, even when they can't see them. Further, struggling reps can look at what their successful peers are doing differently and learn how to adapt their behaviors.
Capture Sales Data and the Metrics that Matter
Sales enablement technology empowers organizations to capture data, regardless of location or device, in order to better understand team activity. Capturing sales data eliminates the visibility gap created by remote work to create reliable, actionable sales insights — insights both sales leaders and reps can refer to and rely on to better reach their goals, even while working from home.
Are your customer communications 100% compliant with Do-Not-Call (DNC) and Telephone Consumer Protection Act (TCPA) compliance regulations? In the current economy, customer experience and consumer trust has never been more…
In 2023, customer satisfaction and consumer reviews carry more power than ever before when it comes to brand loyalty and growth, as well as the overall success of your organization.…
For businesses conducting sales and marketing outreach, most are familiar with the Telephone Consumer Protection Act (TCPA), the federal act signed into law in 1991 regulating the telemarketing industry. The…