Maximize Sales Performance and Revenue with Gryphon.ai's New Manager Dashboard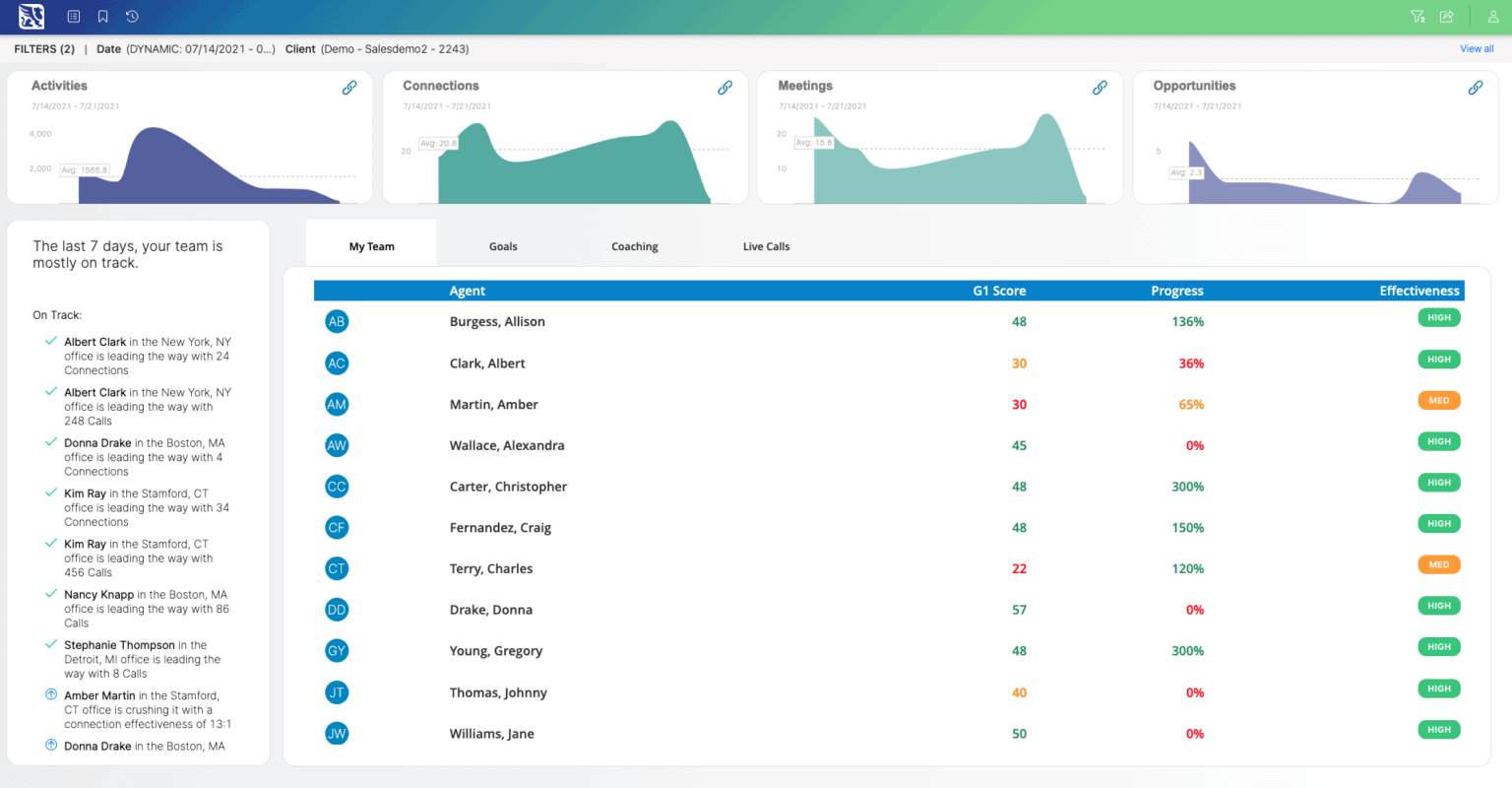 Move the needle on your team's call performance, deal progression, and closed revenue. Gryphon.ai's new Manager Dashboard delivers real-time team insights that allow you to capitalize on the best practices of your highest performing reps and provide informed coaching to reps needing extra attention.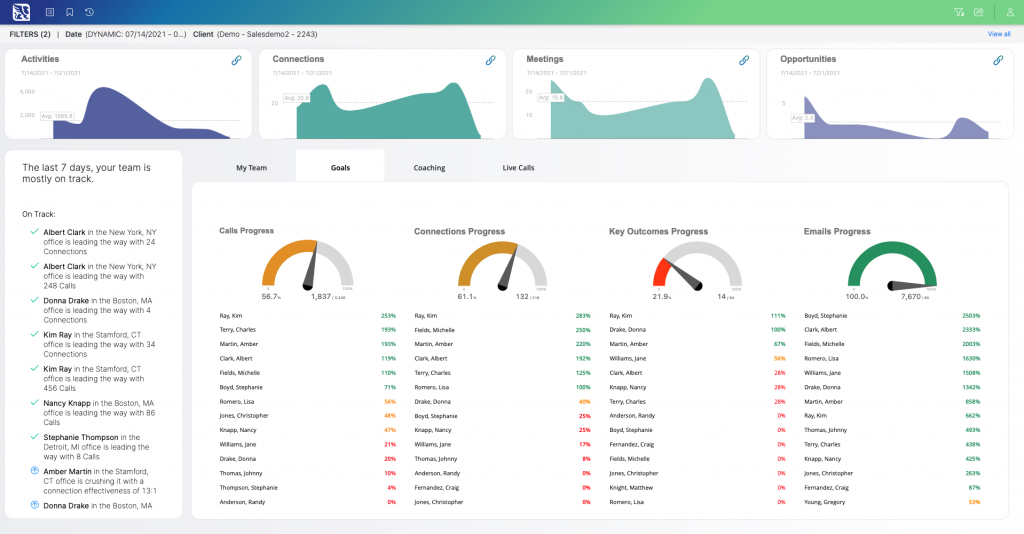 The Gryphon Manager Dashboard enables sales leaders to:
NEW! Access performance data for their entire team at-a-glance including goal progress, call effectiveness, and individual rep rankings for multiple KPIs
NEW! Provide constructive coaching by reviewing calls that need improvement, as well as top ranked calls that may be mined for best practices and shared with the team 
NEW! Ensure new or struggling reps are asking the right questions and adhering to call scripts by reviewing key calls by call score (G1 Score)  
NEW! Review activity, connection, meeting and opportunity data for individual reps featuring account and contact-level outreach, call sentiment, key moments and battlecard content
For sales leaders, the new manager dashboard view provides a deeper dive into the daily activities of salespeople, allowing for a better understanding of the behaviors indicative of success and more informed coaching initiatives.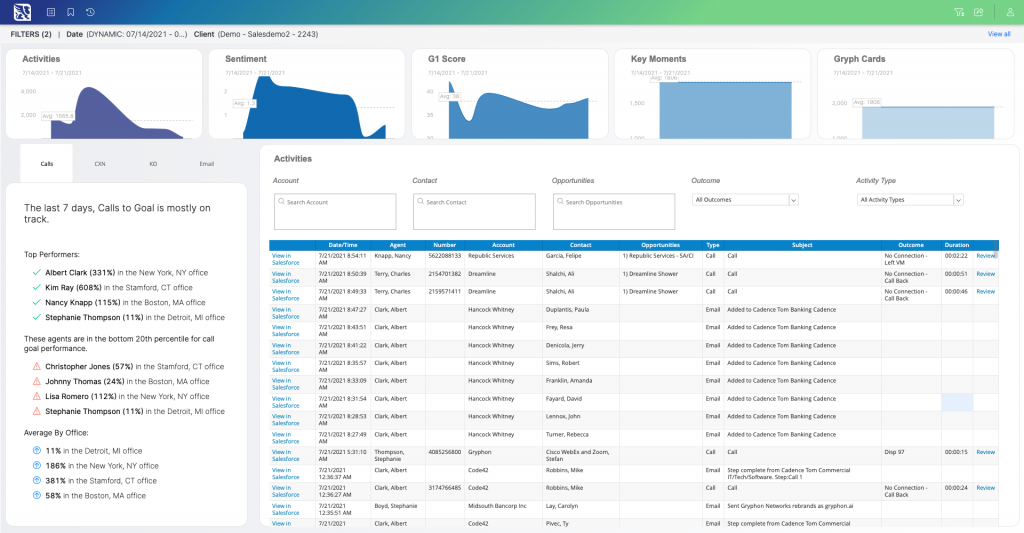 These dashboards allow you to:
Save time by immediately identifying the areas of coaching needed to help all reps meet their quota
Analyze performance by team and by rep to instantly see performance trends before corrective action is too late
Identify behaviors that lead to positive outcomes and replicate across the team
Reduce the visibility gap into calling activity and outcomes
Schedule a demo to learn more about how Gryphon.ai's Manager Dashboard can instantly provide the insights you need and help transform your team into a goal-crushing machine.
When considering your business outlook for 2023, have you accounted for the laundry list of ever-changing marketing compliance regulations that your sales organization must follow to avoid costly fines and…
As organizations are growing their tech stacks to assist their remote and hybrid teams through the sales process, a conversation intelligence (CI) tool can offer insights into prospect and customer…
AI-powered, real-time conversation intelligence platform evaluated on offering, strategy and market presence BOSTON, Oct. 4, 2022 — Gryphon.ai, the leading platform for AI-powered sales intelligence and real-time guided coaching, today…