Let's make AI work for you
Unleash the power of AI to learn more, provide more feedback, and save countless hours combing through massive amounts of data. With each instance trained on your specific business model, you'll get exactly the answers you need to make better business decisions and close more deals.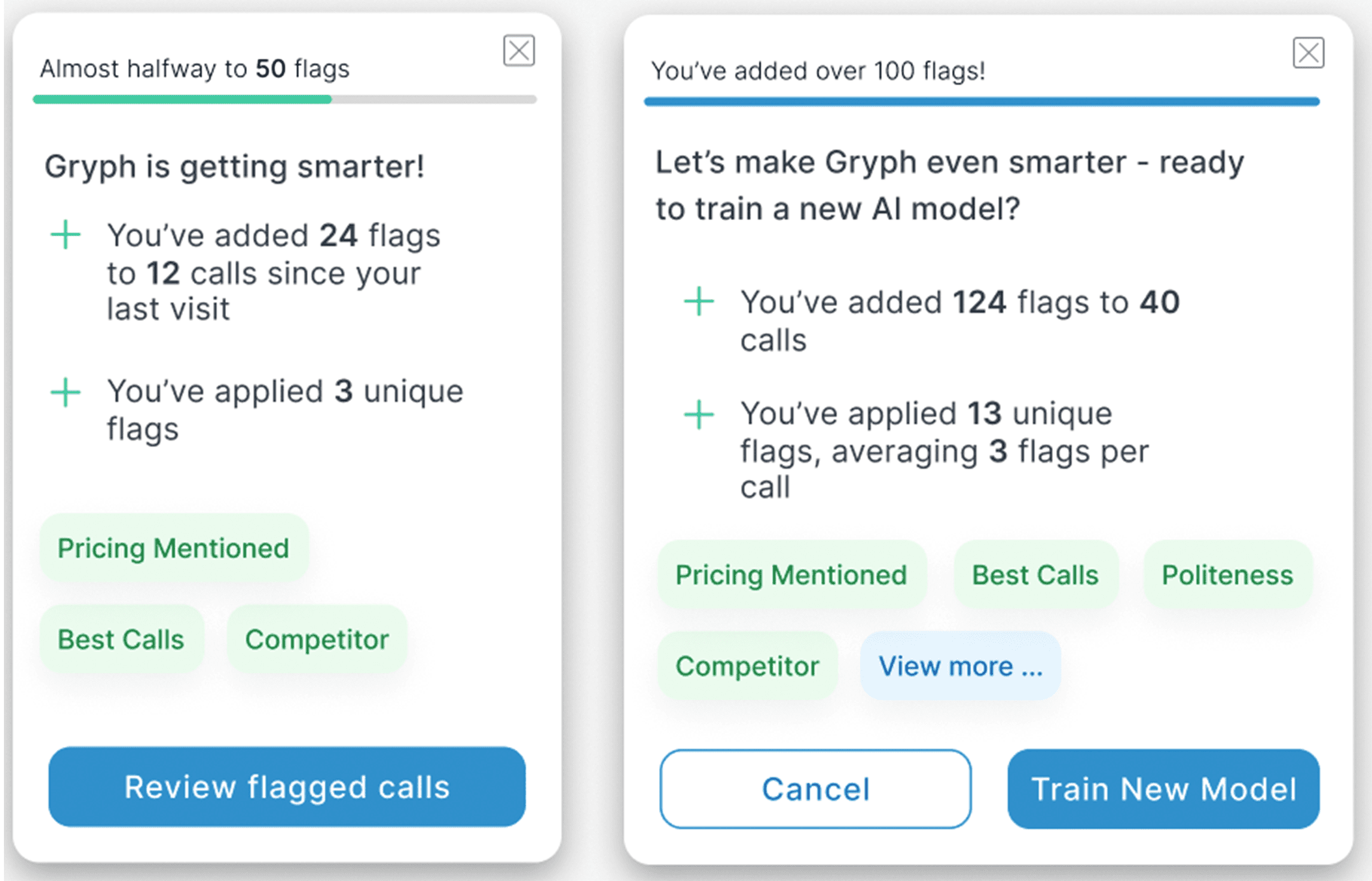 Foundation of training data
Our AI models were built on 20 years of call history. This massive training data provides the rich foundation for learning call behaviors, good calls, poor calls, and everything in between.
With this foundation, our AI is not skewed toward a small sample set. It is built to understand every conversational nuance, so we can provide you with the best advice and recommendations.
AI customized for you
Our AI models, honed with over 20 years of calling data, are also trained specifically in your organization to learn exactly what your team needs to know.
As the AI engine learns, it gets continuously smarter over time, identifying more insights for you to better understand the ups and downs of your business.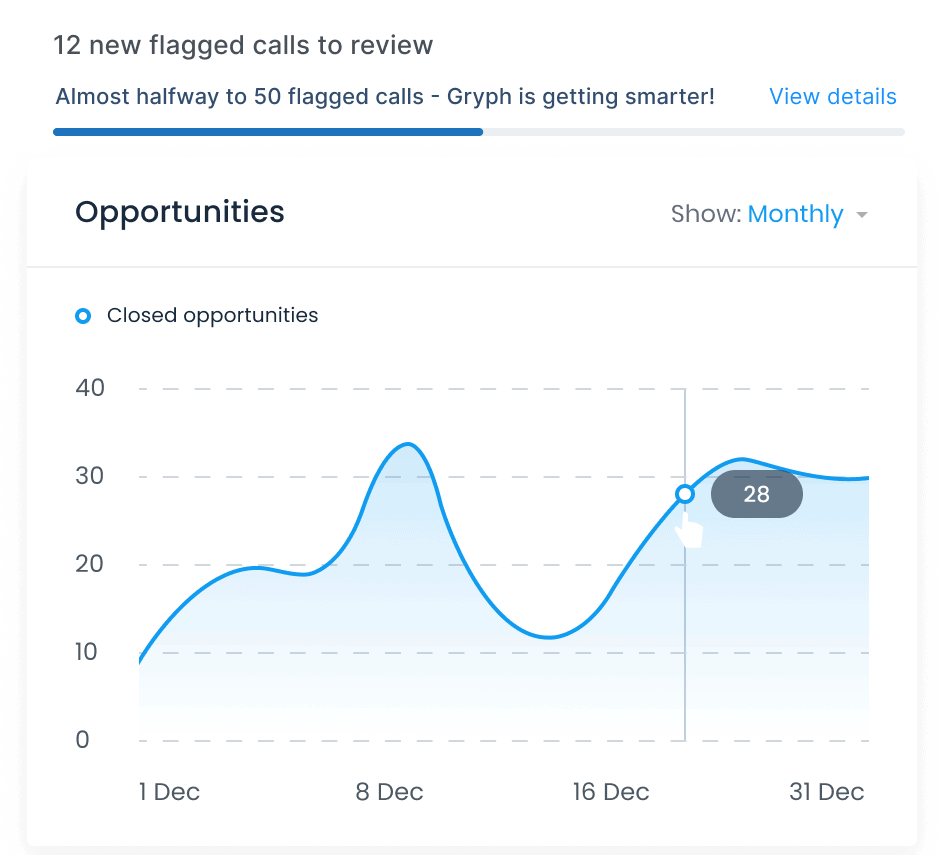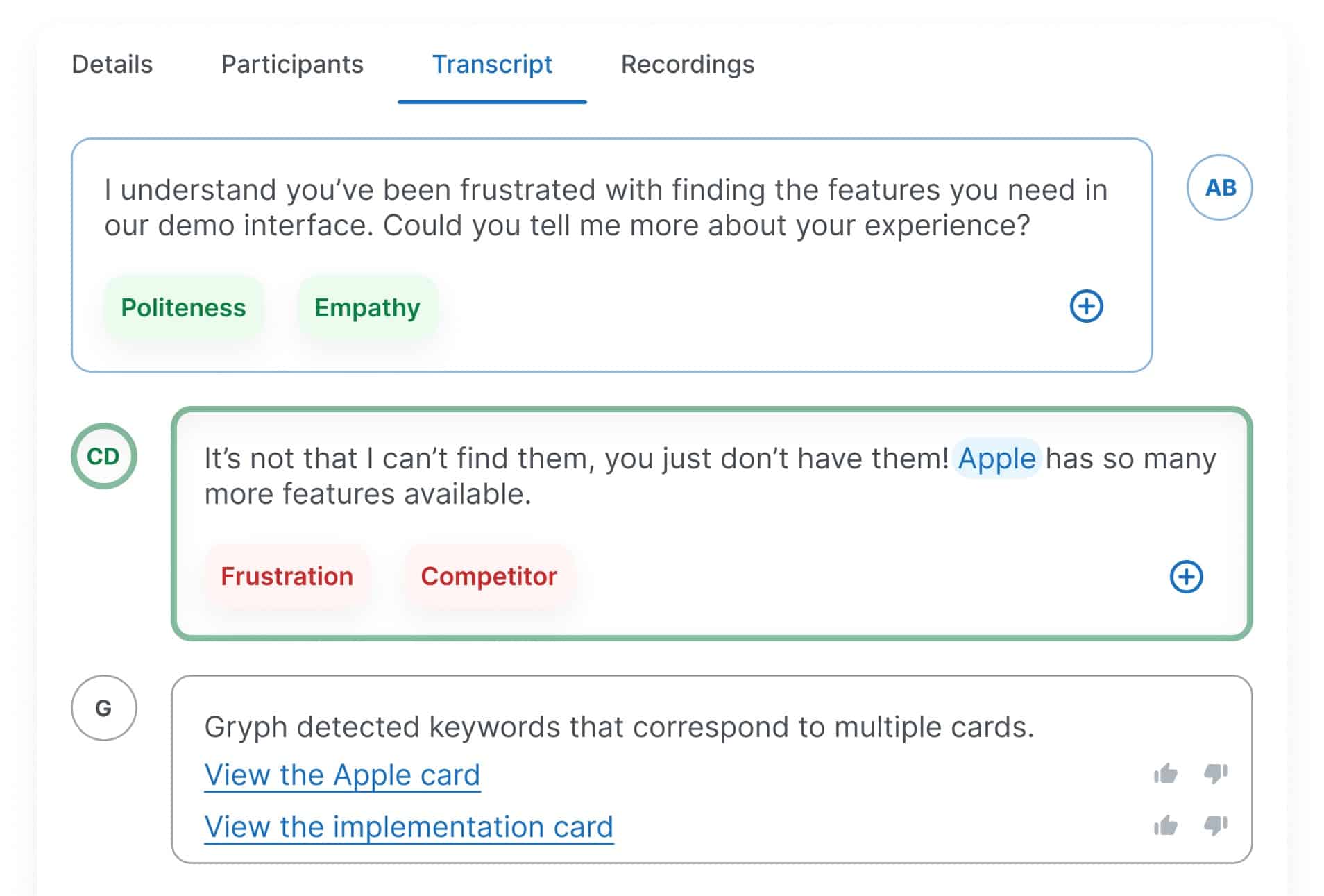 Learn more on your calls
With advanced sentiment detection, you can easily see how a call progressed.
Our AI is trained to understand key conversational inflections that can result in positive or negative outcomes.
Sales ownership, empathy, probing questions, and objection language are just a few of the sentiments that our AI identifies.