The power of artificial intelligence
Our powerful AI-fueled platform handles nearly 2 billion data transactions monthly and delivers a repeatable, reliable source that has a laser focus on the bottom line through improved customer experience, effective sales enablement, and compliance excellence.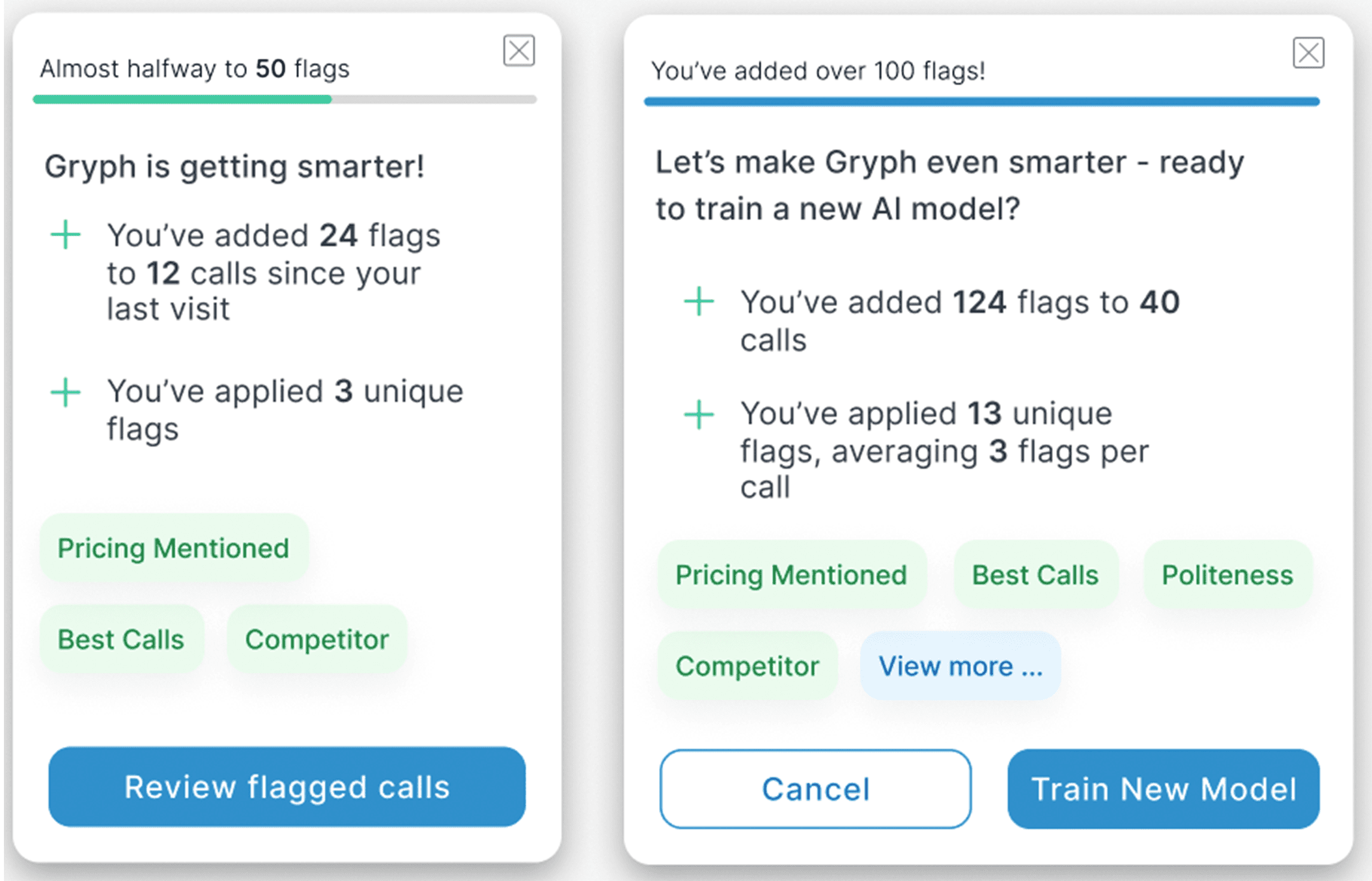 Foundation of training data
Gryphon's AI models have been built on 20 years of call history.
This massive training data provides the rich foundation for learning call behaviors, sentiment, key moments, and a variety of metrics critical to enterprise success.
With this foundation, our AI is not skewed toward a small sample set.
It is comprehensively built to understand every conversational nuance to provide enterprises with meaningful data and recommendations to drive a successful customer journey.
AI customized for enterprise businesses
Gryphon's AI models are trained specifically by large volumes of enterprise calling data.
As the AI engine learns more in an organization's unique environment, it gets continuously smarter over time, identifying more insights to better understand the ups and downs of your own enterprise business.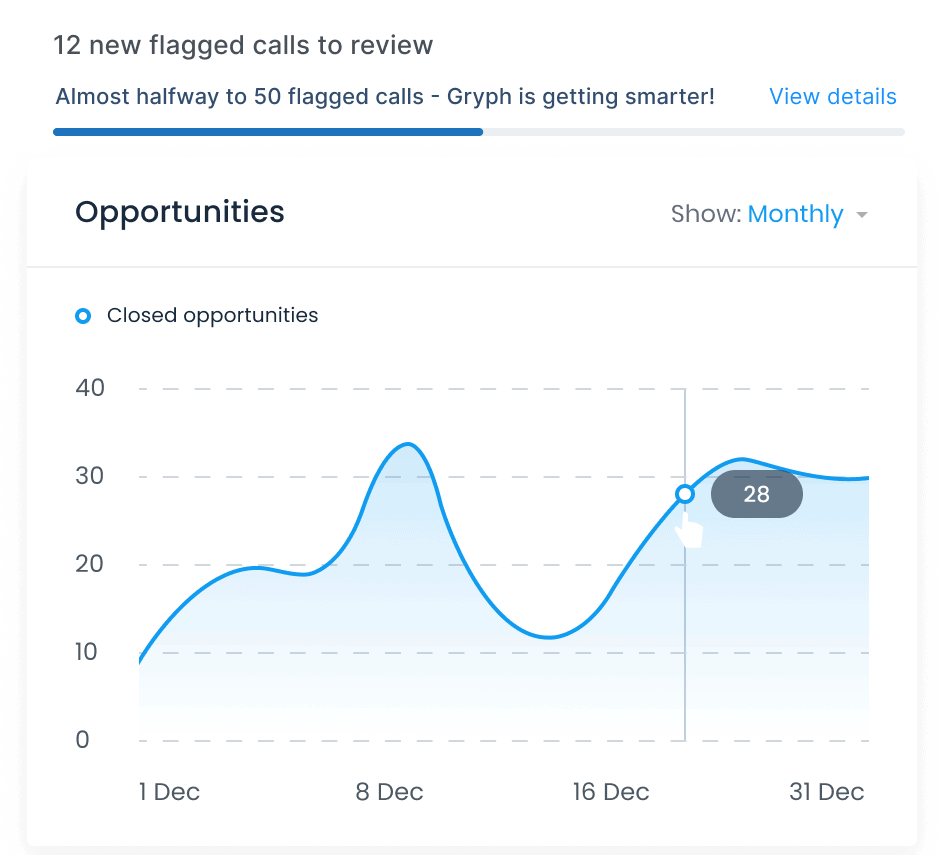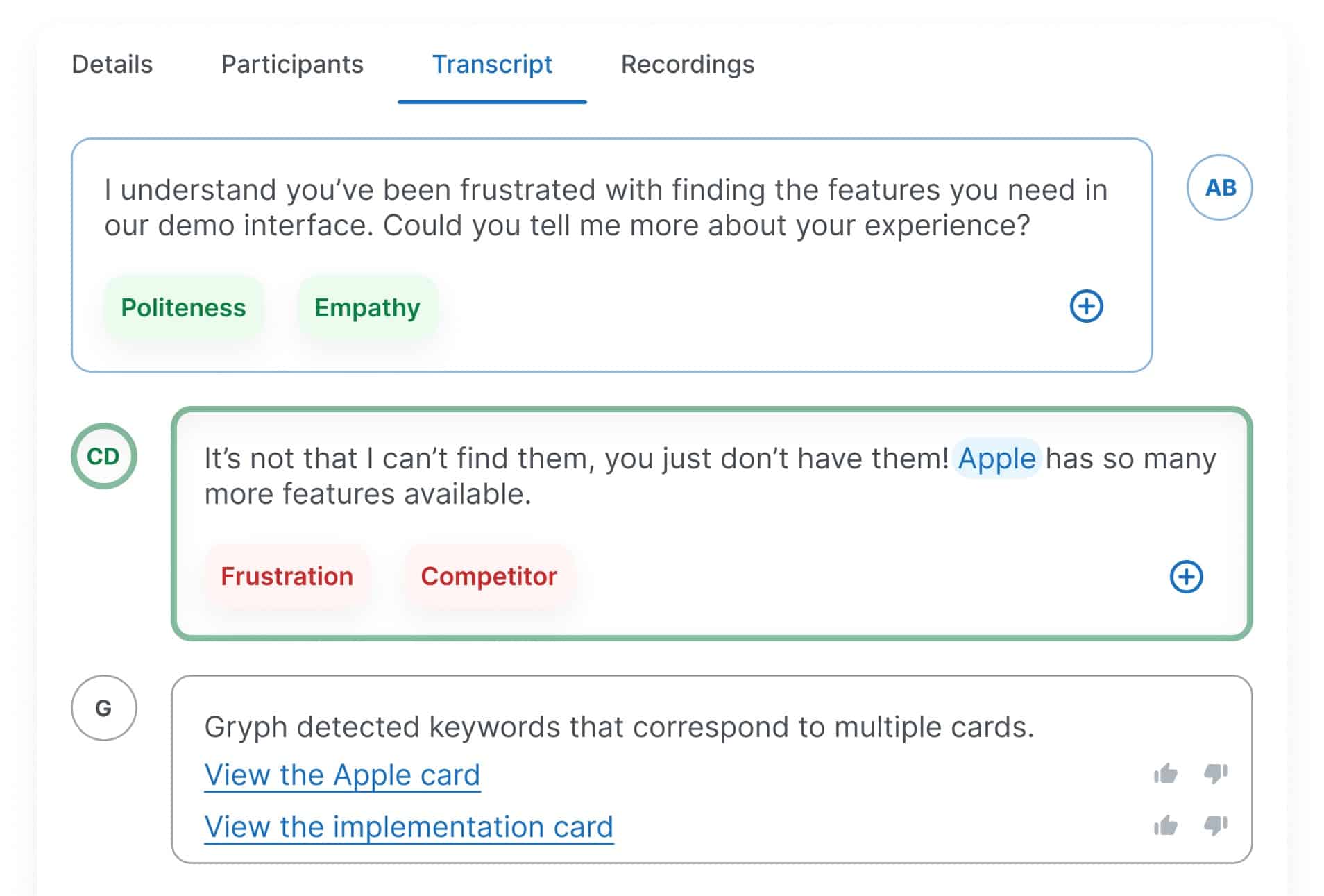 Advanced sentiment analysis
Gryphon's AI models are trained to understand conversational inflections that can result in positive or negative outcomes.
With advanced sentiment analysis including call scoring, empathy, probing questions, and objection language, organizations receive a full, ongoing summary of customer and prospect sentiment to drive key training and messaging initiatives based on the voice of the customer.