Respond accurately, in real-time
We believe every customer-facing conversation is mission critical because each customer interaction is a chance to build customer loyalty, close a sale, protect your brand against risk, and maximize profitability.
Our AI-powered conversation intelligence solution empowers organizations to see, solve, and act in real-time on what matters most to prospects and customers.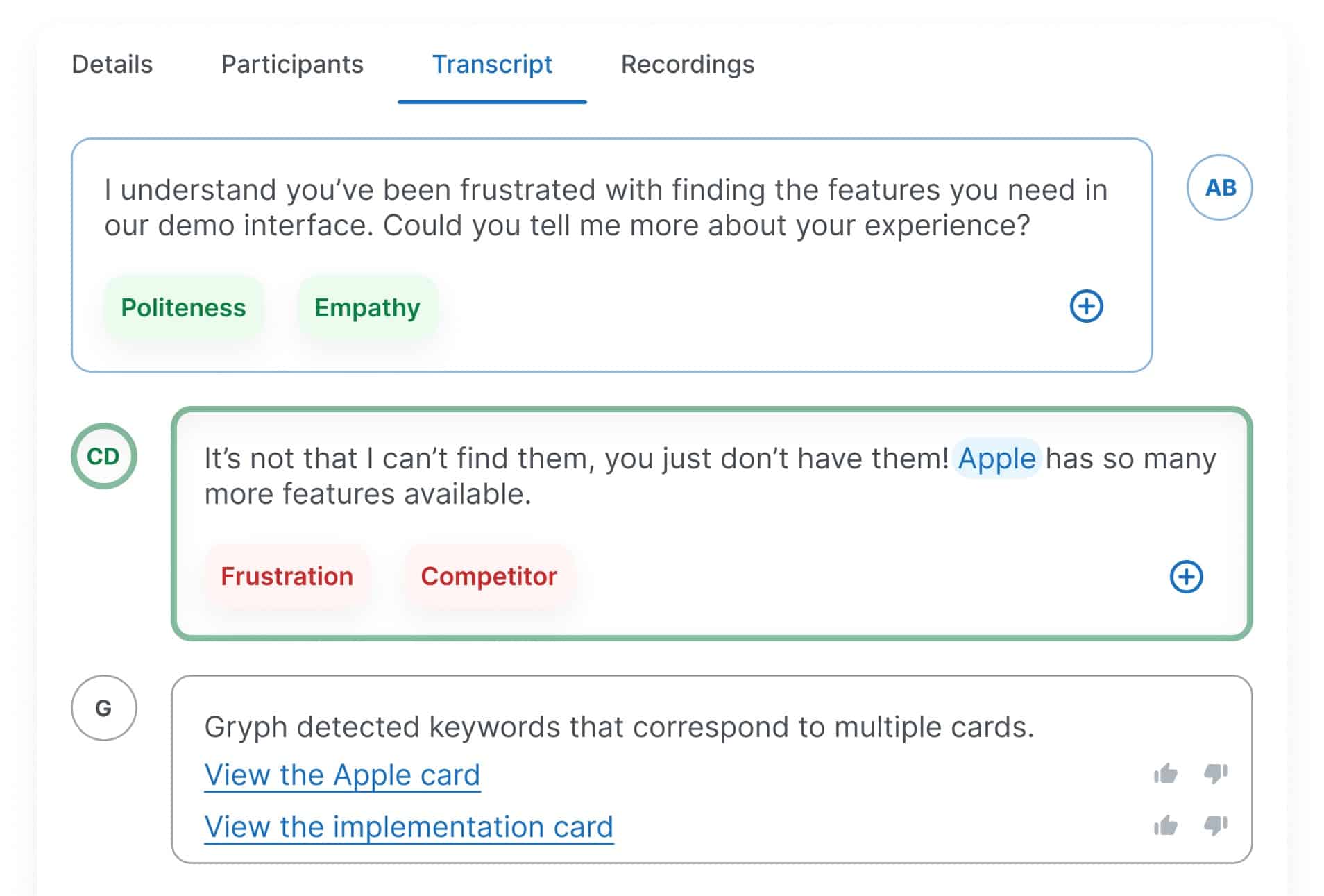 Personalize every interaction
Customer satisfaction is a key driver in the need for personalization.
Customers who believe an agent is taking the time to understand their needs and tailor the call to their individual preferences are significantly more likely to remain loyal.
Gryphon provides real-time agent assistance, giving cues and conversation suggestions based on the live conversation.
Each call is personalized based on the live conversation, ensuring that each individual interaction is tailored specifically for the customer's individual needs.
Answer complex questions in real-time on a live call
Remembering every detail for each product, service, policy, or claim takes years of experience.
The average tenure of a call center agent is 12 months, leaving a large gap in knowledge needed to provide a positive customer experience.
Leveraging Gryphon's real-time Conversation Intelligence solution, new agents receive real-time AI-powered coaching, providing them with the immediate answers they need to resolve complex questions during each live conversation.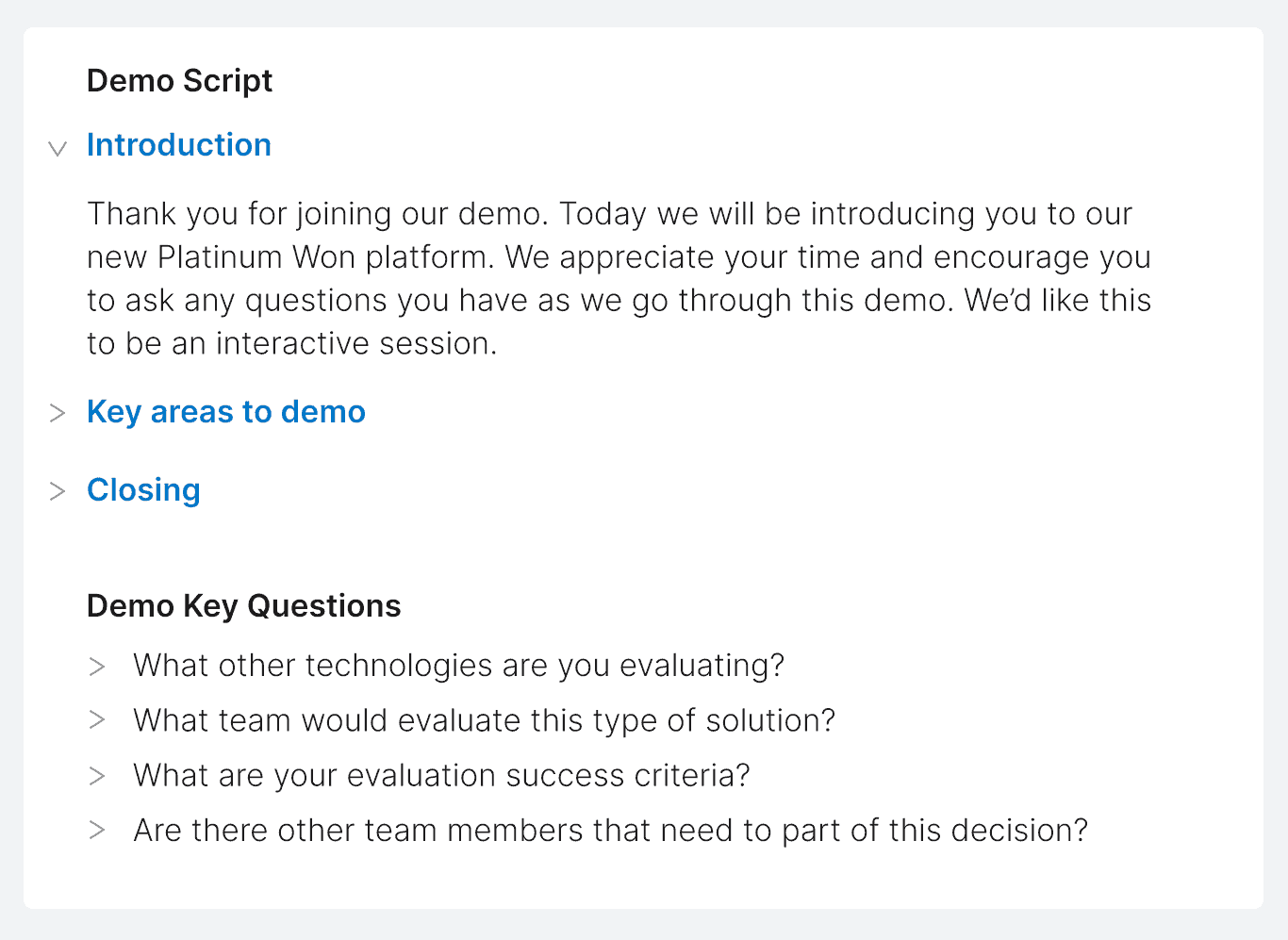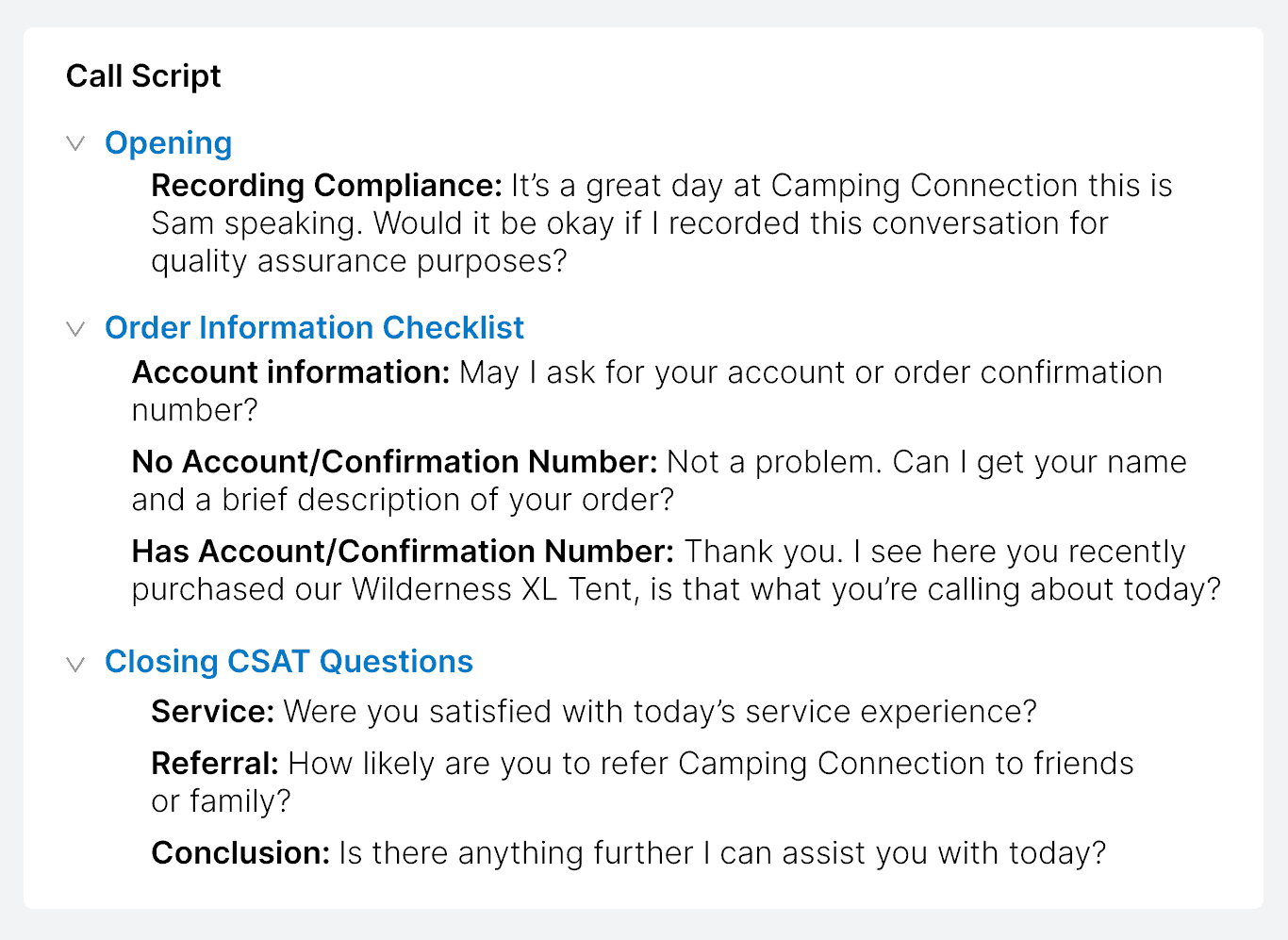 Ensure script adherence in highly regulated industries
QA teams spend a significant amount of time reviewing phone calls to ensure their reps are delivering information correctly, and in many cases, according to the regulations needed to ensure compliance.
Leveraging Gryph for Conversation Intelligence, agents can ensure script adherence in real-time to ensure accurate information is delivered, protecting your organization from legal liability.
Post-call, Gryphon provides automated reporting for QA teams to identify which agents stayed on script and which agents could have put your organization at risk for non-compliance.
Onboard new agents faster
The average annual call center agent turnover rate is 30-45%.
With high turnover, managers are continually working to onboard and train new agents, with the average ramp time of a new agent between 3-6 months.
Leveraging Gryph for Conversation Intelligence with real-time AI-powered coaching, agents have conversational support on every call, enabling them to take live calls significantly sooner during their onboarding phase.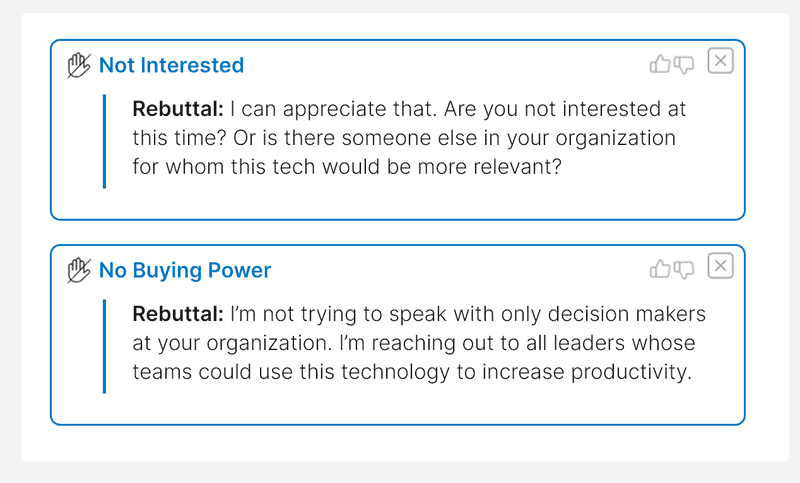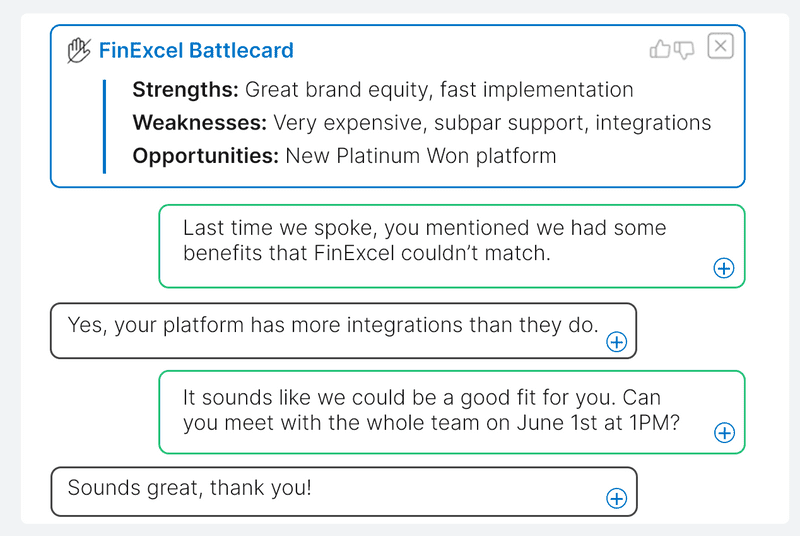 Reduce call queue wait times with clear and concise communications
Long average hold times and high call abandonment rates have a negative impact on customer satisfaction, loyalty, and revenue.
Inexperienced agents and complex customer issues are two of the primary drivers for long hold times and high abandonment rates, making it critical for organizations to provide continuous support for their agents.
With real-time Conversation Intelligence, agents will have immediate answers to any issue or question a customer may have, reducing call handle times and speeding up the calls in queue.