Real-time revenue enablement
Revenue teams are the face of your organization for each customer who engages with your business. Their ability to generate revenue and cultivate customer relationships is foundationally critical to enterprise success.
The Gryphon ONE platform provides the solutions needed to immediately recognize ROI and mitigate the risk of non-compliance.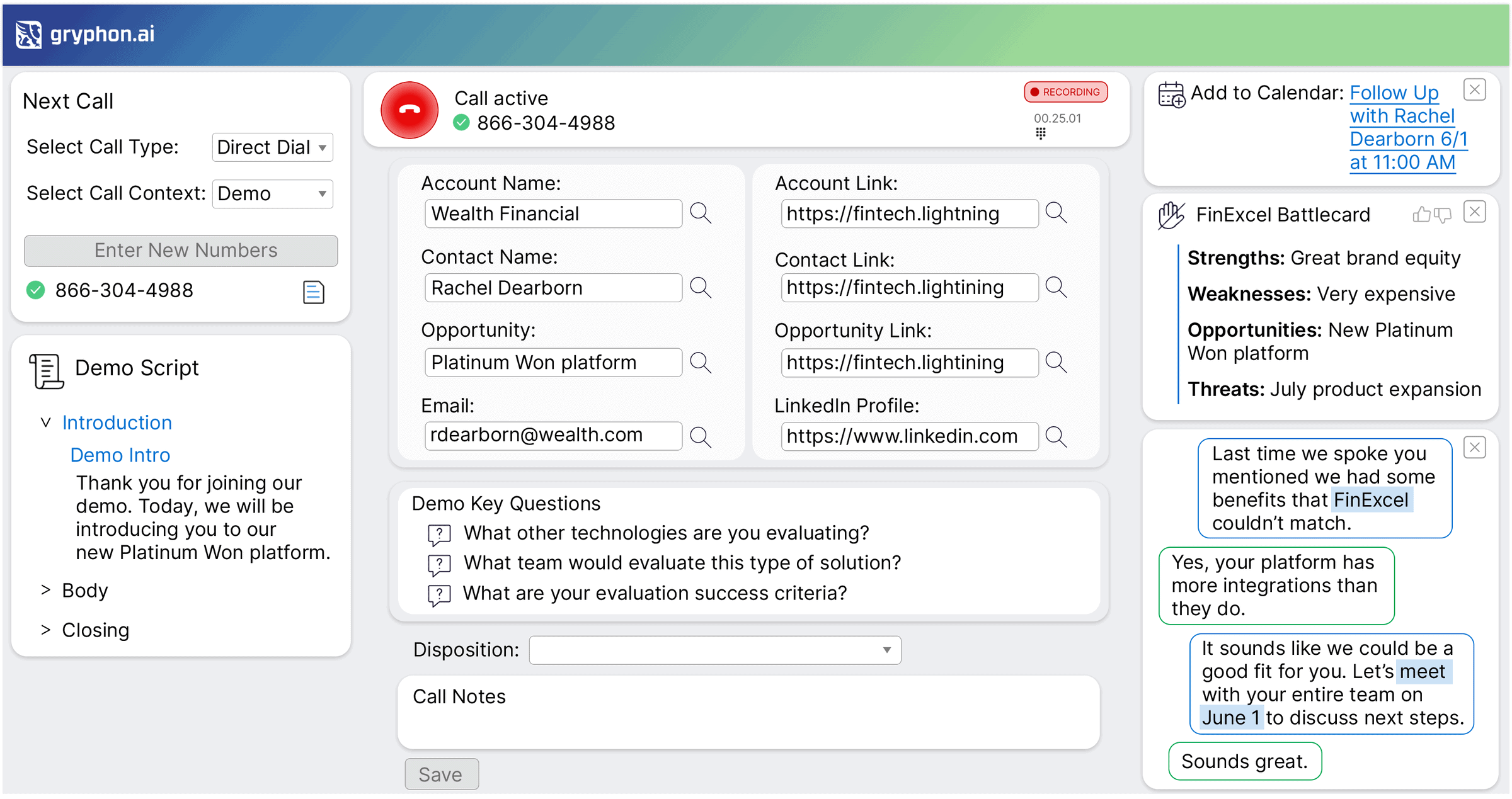 Lower the cost of onboarding
Training and onboarding can take 6 months or longer for reps to reach a base level of proficiency.
By reducing the time spent onboarding, reps will begin closing deals and contributing to enterprise revenue 2-3x faster.
With the power behind Gryphon's AI-powered Conversation Intelligence, new reps can respond like tenured reps in real-time to meet the demands of prospects in a competitive sales environment.
Improve one-call close rates
A high one-call close rate indicates that sales teams are doing a good job of qualifying leads and presenting their value proposition in a way that resonates with potential customers.
It reduces the likelihood of a prospect being lost to a competitor or not responding to future engagements.
By leveraging AI-powered Conversation Intelligence and effectively personalizing each interaction, negating any objections, and responding to competitive overtures, enterprise reps can close significantly more deals in a single conversation.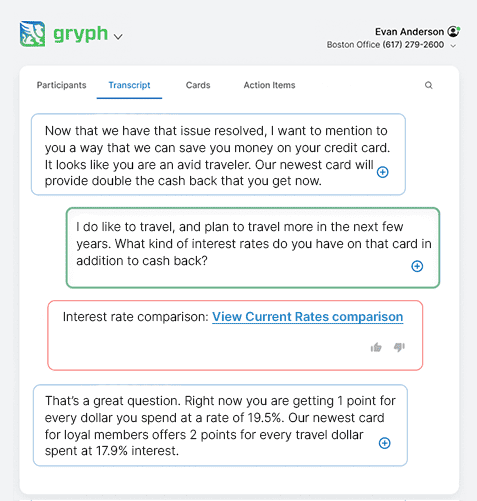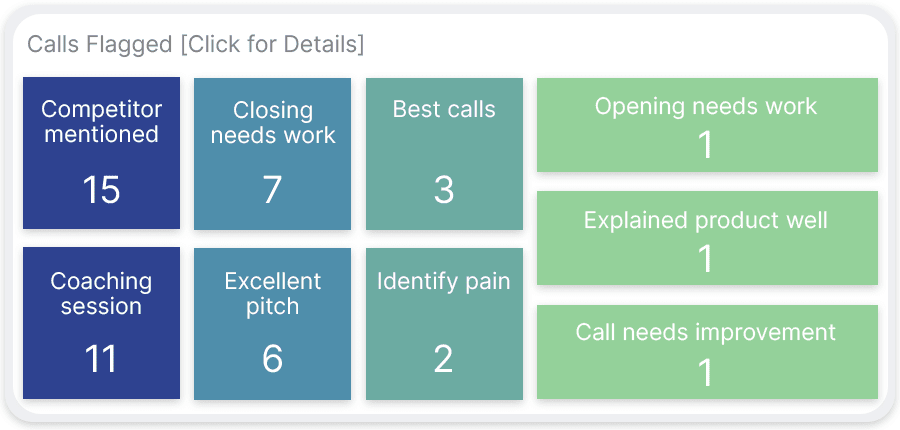 Coach more effectively in less time
Every conversation presents an opportunity to learn. Managers can learn where reps and agents are struggling, while reps and agents can learn from top performers.
Gryphon ONE provides comprehensive Conversation Intelligence and Sentiment Analysis solutions that enable leadership to provide customized training and coaching for their agents.
Detailed analytics and scoring are provided for each call to enable managers to focus on specific conversations without spending hours listening to call recordings.
Mitigate outbound calling risk
While it's crucial to abide by state and federal regulations when managing outbound campaigns, companies find the task time-consuming and expensive.
Tracking the ever-changing landscape of countless regulations requires a massive commitment of legal resources, as well as continuous compliance training and tracking of your outbound team to ensure adherence.
Gryph for Compliance and Gryph for Collections ensures each outbound phone call is protected from potential violations of the TCPA, FDCPA, CFPB, federal, state, and internal DNC regulations, regardless of location or calling device.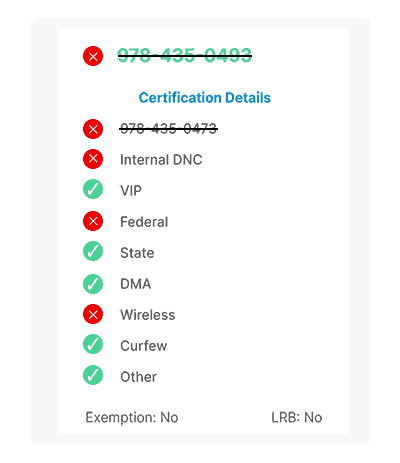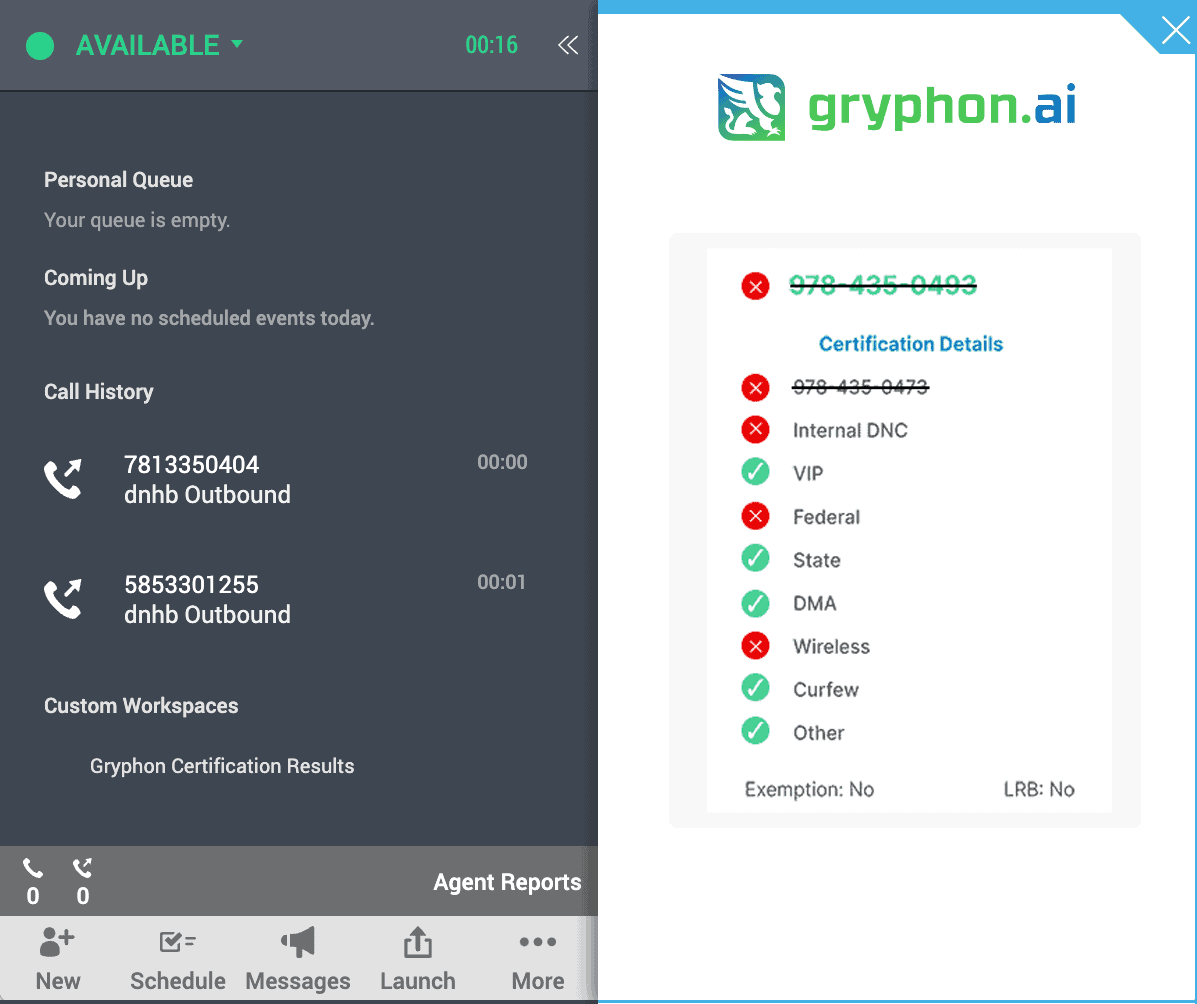 Empower real-time response for client-facing teams with seamless integrations
When onboarding new technology and solutions, speed to your return on investment is essential. Building new integrations and connections to your internal systems is time and resource intensive.
Gryphon ONE provides seamless integrations with your existing CRM and dialer solutions so organizations can recognize value on their investments faster.
Our technology does not compete with existing technology. Our solutions add value to the technology you already have in place so you can quickly maximize your current investments.