Protect your enterprise assets
With the protection of Gryphon's world-class compliance platform, leading organizations save time, mitigate risk, and ensure protection against TCPA, DNC, and collections violations.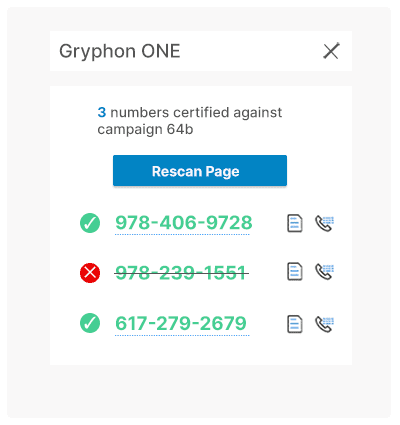 Automated enterprise DNC and TCPA protection
Protect your organization from massive TCPA and DNC fines and class-action lawsuits.
Gryph for Compliance is the industry's leading TCPA and DNC compliance solution that has protected the largest organizations in the world for more than 20 years.
Our platform reduces manual processing and list scrubbing by automatically screening and blocking non-compliant outbound calls in real-time.
Mitigate collections compliance risk
Shield your consumer debt collections team from Telephone Consumer Protection Act (TCPA), Consumer Financial Protection Bureau (CFPB), and Fair Debt Collection Practices Act (FDCPA) compliance risk.
Gryph for Collections is an industry-leading solution that pre-emptively eliminates collections compliance threats to prevent devastating fines and prolonged litigation.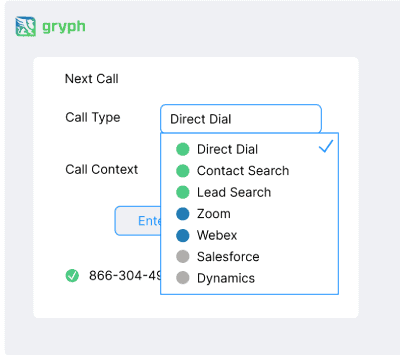 Save significant time and resources
TCPA, DNC, and collections compliance is much more complex than managing and scrubbing lists.
There is a myriad of federal, state, and local regulations, many of which are under constant legislative scrutiny.
Gryphon's compliance solution manages federal and state DNC and TCPA lists, CFPB and FDCPA collections regulations, call curfews, call frequency, state of emergencies, holidays, internal DNC lists, EBRs, and any other preference your organization maintains to ensure full risk protection.
Protect your remote employees, regardless of device or location
In a world with a significant number of remote employees, it is harder than ever for organizations to maintain control over devices and access points.
Gryphon ONE protects your organization from risk regardless of device or location, so your organization, and bottom line, is always protected.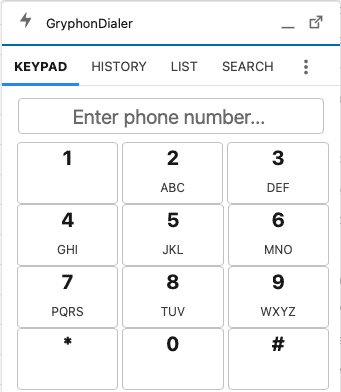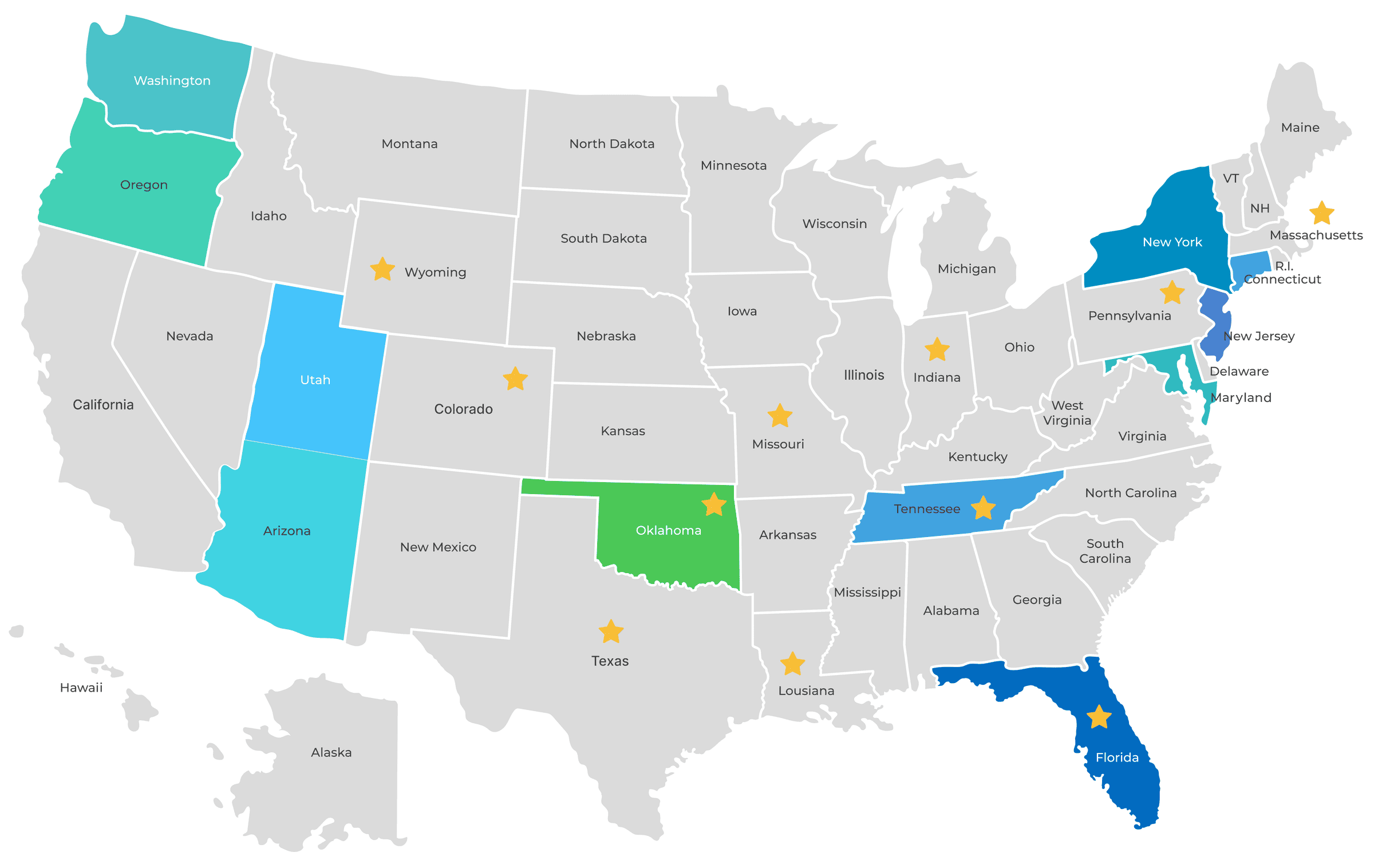 Leverage compliance expertise in a constantly changing regulatory landscape
DNC, TCPA, and collections compliance laws are governed at both the federal and state levels.
Legislation, particularly at the state level, is continuously changing with nuanced differences for each state.
Many organizations do not specialize in the legal practice specific to telemarketing regulations and outsourcing this expertise can be time consuming and expensive.
Gryphon is continuously monitoring and updating our real-time technology to account for the ongoing changes to federal and state regulations.
Reduce the risk of human error
With our own Tier-1 telephony network, Gryphon gets in the path of each call made on our platform.
Because of this advanced telephony infrastructure, Gryphon actually blocks outbound calls from being dialed to non-compliant phone numbers.
Our real-time automated call-blocking technology removes the potential of human error from both data processing teams and outbound calling agents.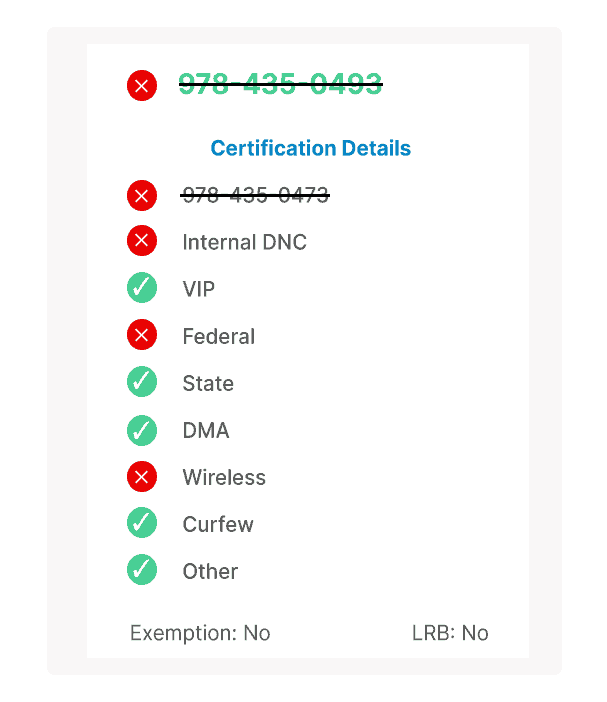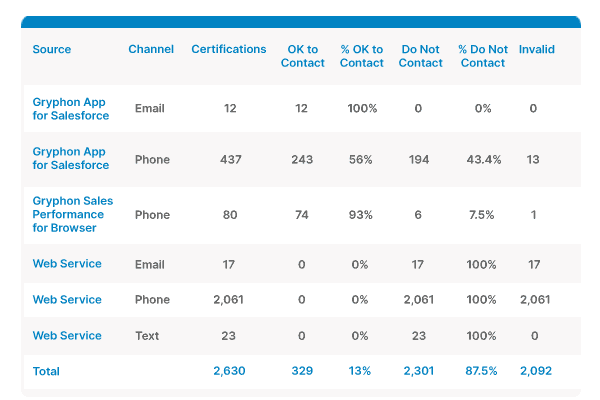 Indisputable audit trails
Fully integrated call capture drives key reporting and real-time campaign tracking for complete transparency into outbound communications and marketing initiatives.
Our Gryph for Compliance and Gryph for Collections solutions automatically capture each call made, the phone number dialed, length of call, and whether the call was blocked to provide documented proof of all calling activity.