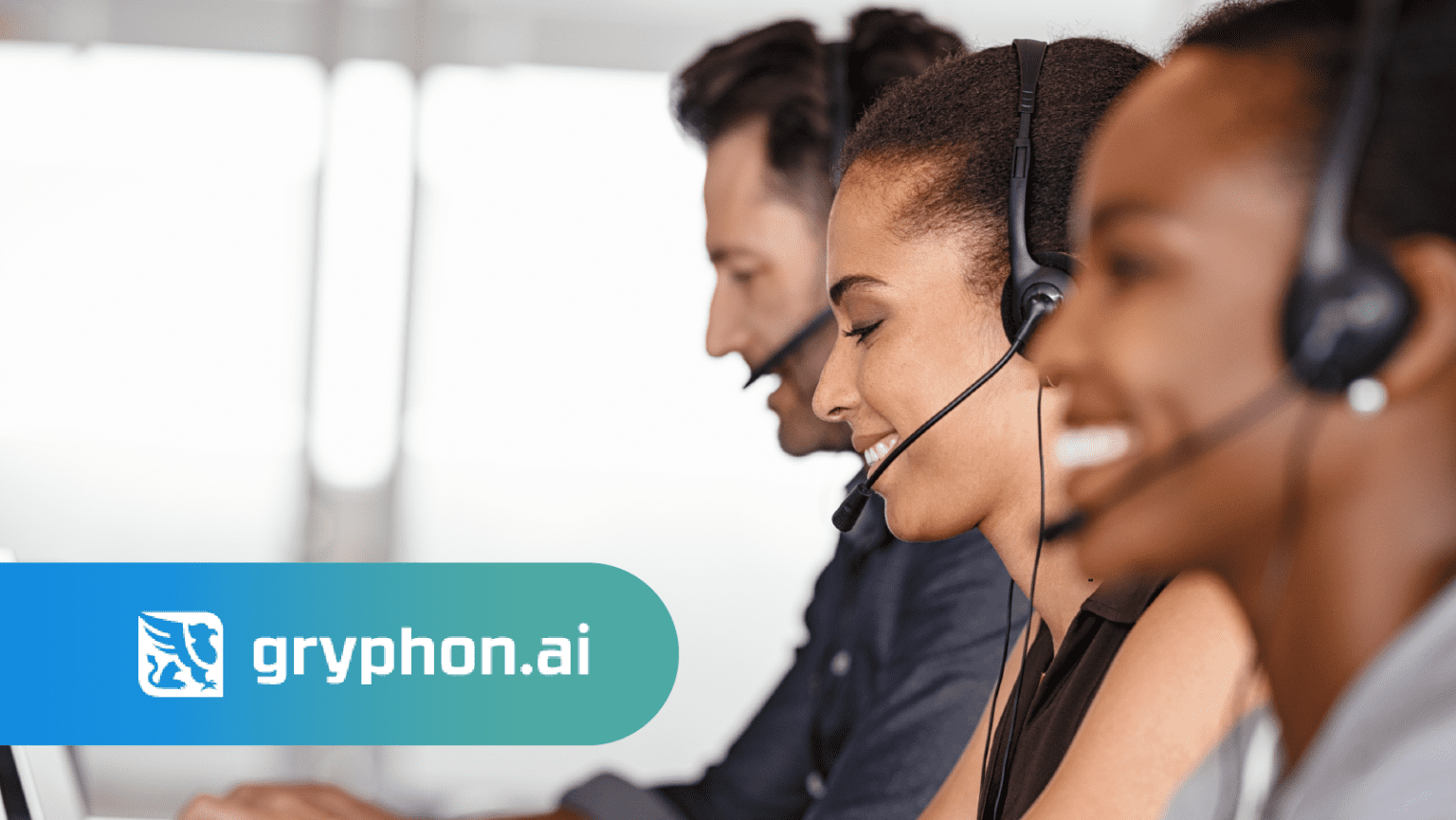 With the potential of recession following businesses into 2023, many B2C organizations are leaning into refocusing budgets and prioritizing their customer bases. While customer support isn't always money generating, it is money retaining. In fact, Bain & Company research finds that increasing customer retention rates by 5% increases profits anywhere from 25% to 95%. 
These days, customers are looking for seamless, personalized experiences. They want to find the answer to their inquiries as quickly as possible and prefer speaking to a human, rather than an automated service provider, to do so. The bottom line is this: effortless conversations and exceptional customer experiences increase retention. So, driving better customer interactions and maintaining loyalty should be top-of-mind for contact centers this year. 
Drive Effortless Customer Experience with AI
Top performing organizations are investing in AI to solve pain points surrounding the economy and customer experience. Common obstacles that AI can resolve include handling a higher volume of calls with lower budgets and headcounts, resolving customer inquiries faster, enabling shorter wait times, and increasing overall customer satisfaction and retention. 
It's important to recognize that AI isn't replacing human agents; rather, it is helping consumers better connect with human agents and experience more efficient customer support. Still unsure how AI can help? Below are the key pains that an AI solution can resolve to improve customer service at your contact center. 
Customer Support Efficiency
How long does it take for your agents to handle a customer call? Do they have the answers they need right off the bat, or do they have to transfer calls or follow up with customers? AI-powered conversation intelligence tools analyze voice data and prompt reps in real-time based on customer cues, providing guidance to resolve calls faster while preserving human elements of the conversation. 
The reason that nearly 9 in 10 people (88%) prefer speaking to a live representative over a phone menu or chatbot comes down to one thing: efficiency. AI prompts offer more flexibility than traditional scripts and pull information in real-time, considering sentiment and nuance so that agents can establish authentic rapport with the customer. By enabling organic conversations in real-time, AI speeds up the customer service process, and allows agents to handle customer inquiries more efficiently.  
With the guidance of AI, agents can reduce the average time it takes to handle a support case. If you can reduce average call resolution time from 10 minutes to seven minutes, your agents can handle more calls, and in turn reduce customer wait times while boosting satisfaction. Agents won't have to call for a supervisor for assistance, as tech prompts them with the information they need to handle any inquiry.  
Additionally, AI can track common trends with greater accuracy. If 30% of your customer inquiries are around a specific product feature, AI will recognize this pattern, informing you that you may need to create more content on the subject for customers themselves. If customers can find the solution to their inquiry without having to speak with support, this drives self-service – what customers want – and saves your agents time to handle more nuanced inquiries.   
Queue Times 
AI's ability to increase the efficiency of customer conversations is more valuable than ever as many customer service teams are operating with lower headcounts due to budget constraints. As teams are tasked with doing more with less and agents handle a higher volume of calls, organizations risk increased wait times for customers. So how do you reduce queue times?  
By having the right answers to questions on hand with the help of AI, agents can solve problems faster, handle more calls, and decrease customer wait times. Customizable scripts help agents stay on topic throughout the course of a conversation to drive maximized call outcomes with proven talk tracks and messaging. Further, real-time feedback allows agents to swiftly handle any customer questions that come their way, including inquiries that may have previously required the customer to wait to speak to a manager or an agent in a different department. 
When customer service agents increase the efficiency with which they handle support calls, queue times for customers waiting to speak to representatives are shortened. If an agent can resolve a customer conversation three minutes faster with the help of AI, the customer gets three minutes back in their day, and the next customer in line gets to speak to an agent sooner. Most importantly, both customers will likely be more satisfied with their support experience. 
Turnover and Onboarding
These days, call centers are plagued with record high turnover rates, with the average call center turnover at 35% in 2022, and some call centers seeing rates up to 100%. Onboarding new agents expends both time and money that many organizations can't afford to waste in the current economy. When you're constantly getting new hires up to speed, you're constantly expending resources that you could instead allocate towards more strategic priorities.  
With the help of technology, new hires can get up to speed faster and start making customer-facing calls sooner with the guidance of AI. For example, technology can inform a new agent before a customer conversation how many times that customer has previously called or if there were any tickets from a previous conversation.  From there, AI will guide a new agent through a conversation to handle a customer inquiry in the same manner as a seasoned pro. 
When it comes to coaching, most organizations are still coaching agents after a call using post-call insights and recordings. While this is beneficial, AI coaching in real-time can change the outcome of a call in-the-moment and result in fewer negative outcomes. When you can mitigate customer dissatisfaction in real-time, satisfaction rates benefit immensely.  
CSAT and Retention
Your call center's customer satisfaction score (CSAT) measures how happy customers are with your product, support, or engagement levels. If your contact center is struggling with a less-than-ideal CSAT, it may be time to evaluate how AI can help improve customer support and drive customer retention.  
AI tools use sentiment analysis to highlight positive and negative points in customer conversations. With the power of tech, you can quickly identify conversations with negative sentiment to proactively mitigate customer frustration and dissatisfaction. After a call is completed, AI flags calls with negative sentiment or outcomes, allowing managers to hone in on areas of coaching needs for individual agents. Alternately, your contact center can use AI to highlight conversations with positive sentiment and identify best practices for more effective coaching and training.   
AI sentiment analysis is a solid prediction of CSAT, which tells you how your customers feel about your brand, not just your product. Customers are seeking greater value from relationships with their favorite brands; when they interact with someone who's empathetic and personalized in their response, it not only offers better customer experience but builds loyalty and confidence in your brand.  
In a competitive market, your product or service may be one of a handful a customer is choosing from between you and competitors. So, many organizations turn to customer service as a differentiating factor. Research by Gartner surveying over 97,000 customers shows that customers aren't looking to be delighted; they just want an effortless experience. In fact, the study shows that 96% of customers who had high-effort experiences became disloyal, compared to only 9% of customers who had low-effort experiences.  
If your contact center can use AI to improve the sentiment of customer-facing conversations, and in turn boast a 97% CSAT score, promoting that score further elicits a sense of trust from the customer. Not to mention, a high CSAT score also drives growth and can help your organization get more customers through the door, rather than losing out to your competitors.  
Creating an Effortless Customer Experience
With only so many hours in a day, customer support should be guided with AI whenever possible to mitigate the challenges that call centers face daily in the current economy.  
AI not only empowers customer success and contact center agents to handle customer inquiries more efficiently, but also helps agents take a more personalized approach and build trust for more positive customer interactions. By utilizing AI to streamline workflows, boost efficiency, and optimize conversations, your call center can provide greater value and more effortless support to grow both consumer trust and your business.  
Learn more about how an AI solution can drive seamless customer experience and boost retention rates at your organization.
Gryphon.ai Announces Gryph for Collections for AI-powered Collections Compliance Gryphon.ai protects enterprises against compliance risks for debt collection BOSTON, June 6, 2023 – Gryphon.ai, the leader in compliance and AI-powered…
TCPA and DNC Compliance: Buy a Solution or Build Your Own? View the full infographic here In today's vendor-centric market grounded in innovative thinking and development, when an organization needs…
Is your business legally calling consumers in these states? View the full state-by-state map here While navigating shifting market conditions in 2023, most organizations cannot afford TCPA or…