Uplevel your contact center technology
Contact centers are the heart of customer and prospect communication. Each interaction is critical to the revenue success and retention of the customer base. With Gryphon ONE, organizations can seamlessly integrate conversational excellence into any current call center solution, without disruption to current technology.
Analyze and track customer sentiment
Customer sentiment is a challenging metric to track, particularly with the massive volume of calls that occur each day.
However, understanding the emotions and sentiment of an organization's customer base is a leading indicator of customer satisfaction.
Gryph for Sentiment Analysis provides an ongoing benchmark for your organization to truly understand the voice of the customer.
Gauging sentiment enables contact centers to personalize training programs for their agents, increase customer satisfaction (CSAT) scores, and improve customer retention.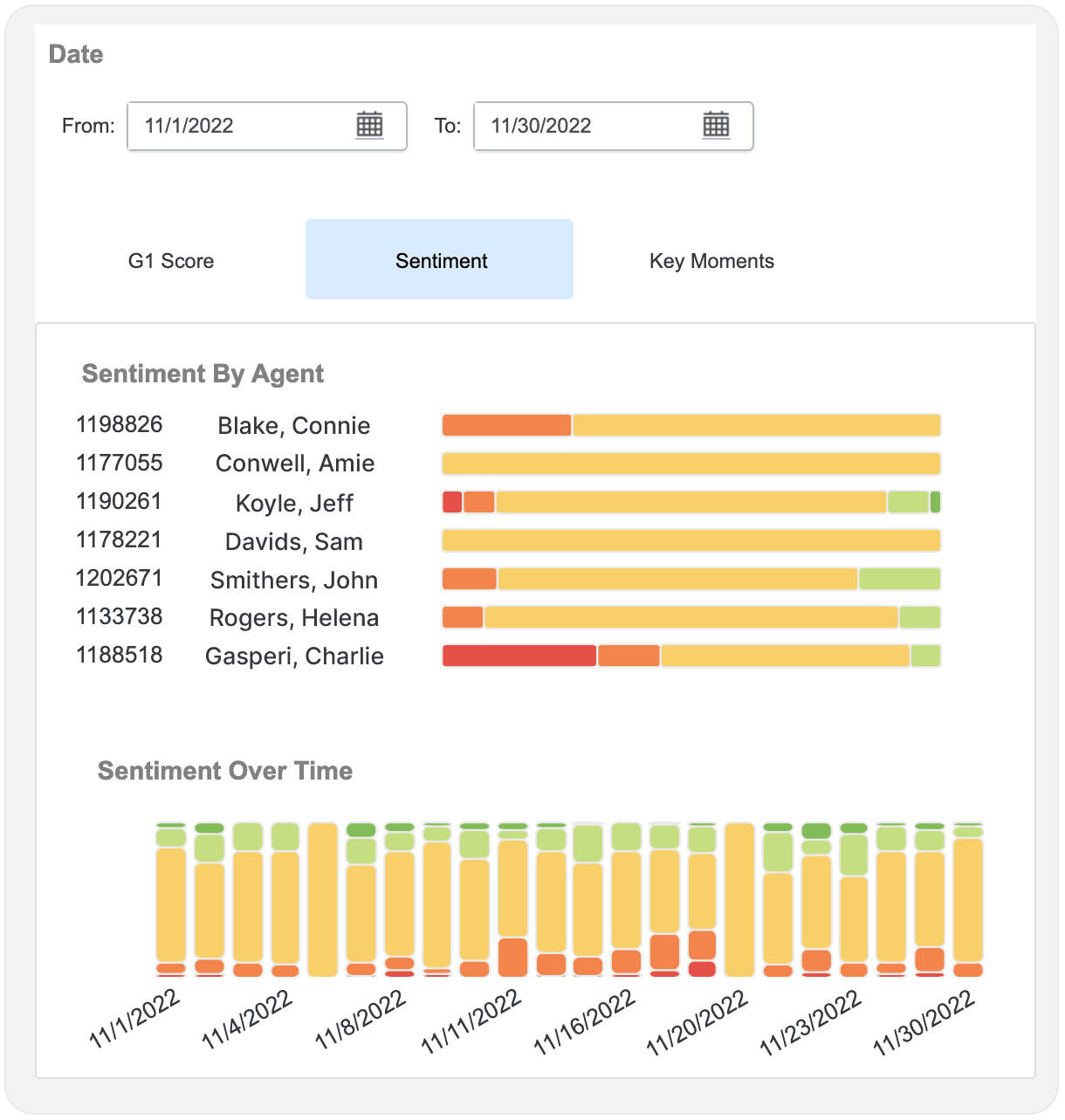 Alleviate TCPA, DNC, and collections compliance risk
Organizations that rely on outbound communications must maintain stringent standards for TCPA, DNC, and collections compliance.
Failure to remain compliant can result in millions of dollars in fines and lawsuits.
Gryph for Compliance and Gryph for Collections protect your agents in real-time from making non-compliant outbound calls, regardless of calling platform or location.
Ensure unified communications across all customer-facing teams
Positive customer experience is a key factor in loyalty, customer lifetime value, and retention.
Organizations that can provide a seamless, effortless experience see higher customer revenue, lower attrition rates, and improved customer satisfaction (CSAT) scores.
Leveraging Gryphon ONE, enterprises can support agents with real-time AI-powered coaching, post-call sentiment analysis, and call scores to guide training.
Script adherence helps agents and quality assurance professionals ensure that customer communication is consistent across the enterprise to drive customer satisfaction.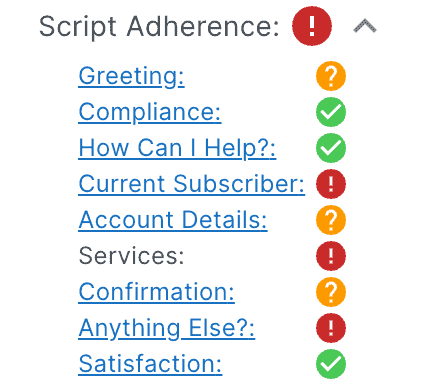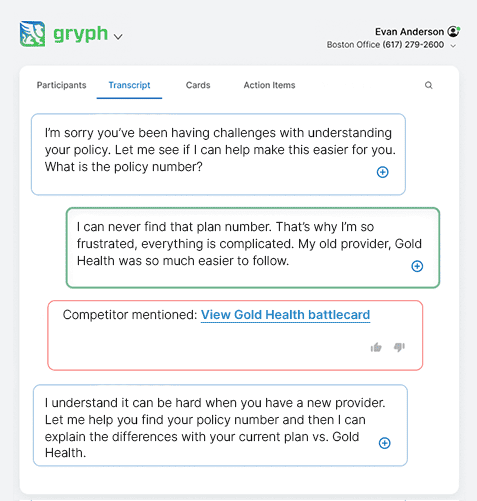 Reduce agent burnout
Citing high stress and technology challenges, the average contact center agent tenure is 12 months.
This places a tremendous strain on contact centers to continuously onboard and train new agents.
Gryphon ONE provides highly configurable AI-powered conversation intelligence technology that guides agents in real-time, on any call.
Post-call sentiment analysis pinpoints areas of individual agent improvement so organizations can provide tailored training to better support their agents, improve performance, and more effectively extend the average tenure of their agents.
Onboard new agents faster
The average time to onboard a new contact center agent is 6-8 weeks, with a ramp time of several months for agents to reach full their potential.
Implementing technology that supports new agents can enable faster productivity, empowering them to service customers and prospects sooner and more effectively.
Gryphon ONE provides real-time, in-the-moment conversational support during each live call.
Agents immediately have the answers they need to challenging questions and provide a positive customer experience, even while in an onboarding phase.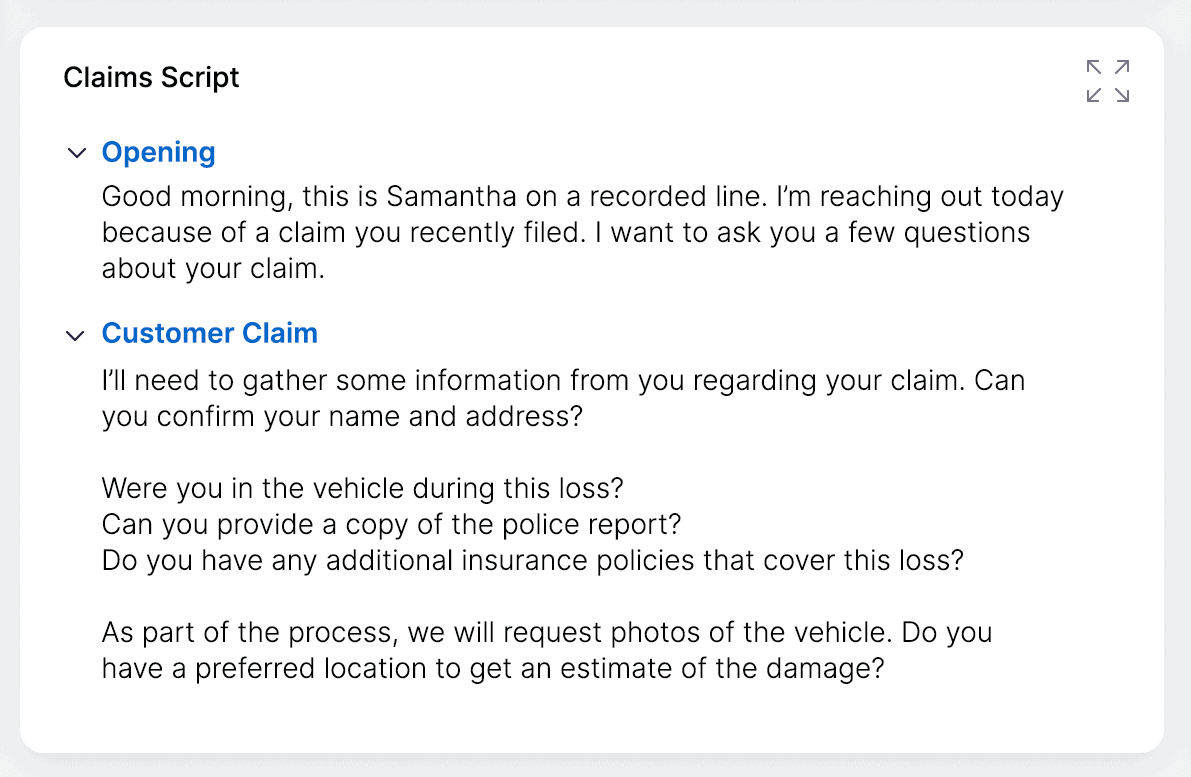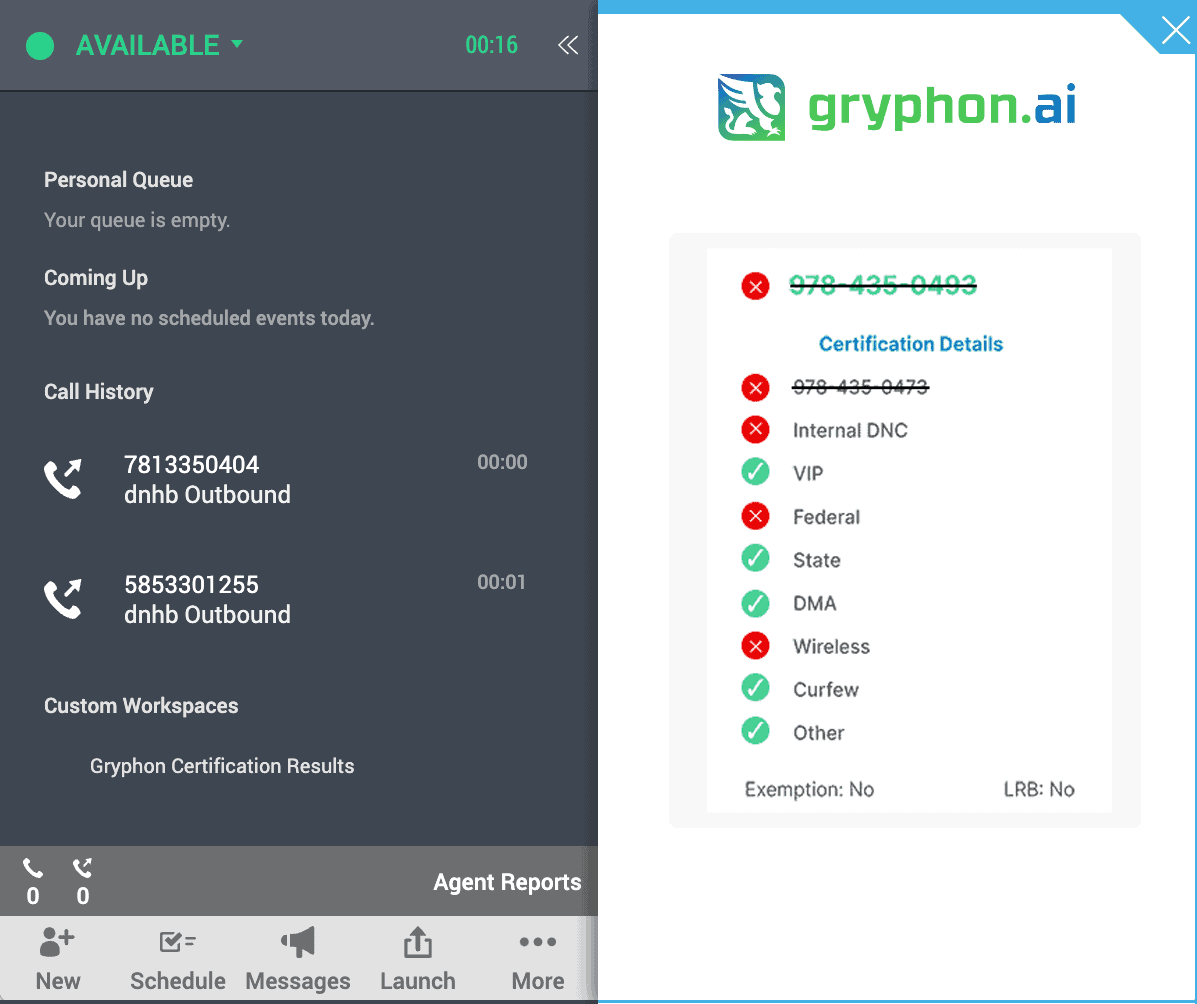 Implement new technology solutions within existing infrastructure
To mitigate technology overload and take advantage of new solutions sooner, enterprises must be able to implement new solutions into their existing tech stack without heavy development efforts.
Gryphon ONE enhances your unified communications platform, plugging into existing technology to expand the tools you already have, without onboarding a new technology platform.
Our compliance and conversation intelligence solutions complement the technology in place, so teams can recognize speed-to-value sooner and see a positive return on investment.