our solutions
Real-time, AI-powered coaching that continuously adapts to you
Powered by custom AI that gets smarter over time, Gryph recognizes the key moments most important to your business to enable optimized performance when it matters most—on the call!
Leverage custom AI
Our multi-tenant environment enables AI models based on your specific sales motion. Our real-time coaching powers post-call analysis to feed the AI engine.
The AI gets smarter over time reducing and eventually eliminating the need for human intervention.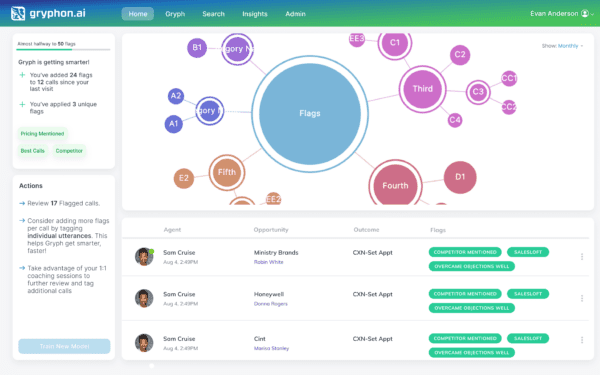 Experience Best-in-class Support
our solutions
Let's make the most of every conversation
Our real-time coaching delivers best-in-class sales guidance even when managers can't be on the call.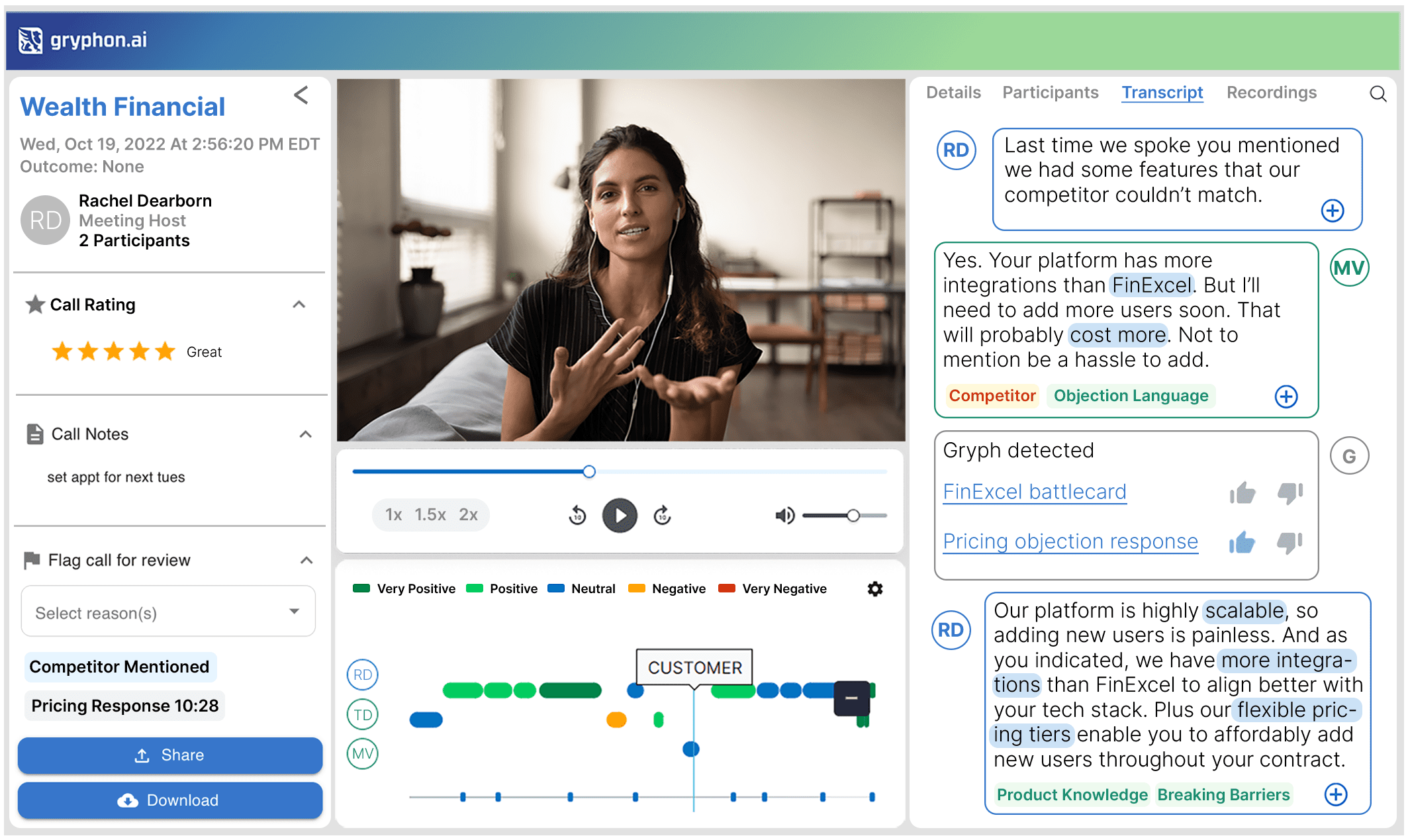 Power productivity and increase efficiencies
Our tier-1 telephony delivers maximum voice quality and reliability. Eliminate dropped calls and glitchy connections that could ruin great conversations.
Give your reps the freedom to focus on the conversation, not taking notes. Our carrier-grade network consistently delivers 90+% transcription accuracy to ensure only the most accurate data flows into your sales tech stack.
Make pre-call prep effortless
Fully customizable contextual call scripts and key questions provide your reps with a simple, pre-call roadmap.
Our scripts give your reps the confidence of knowing that no matter how a conversation unfolds, the answers are right at their fingertips.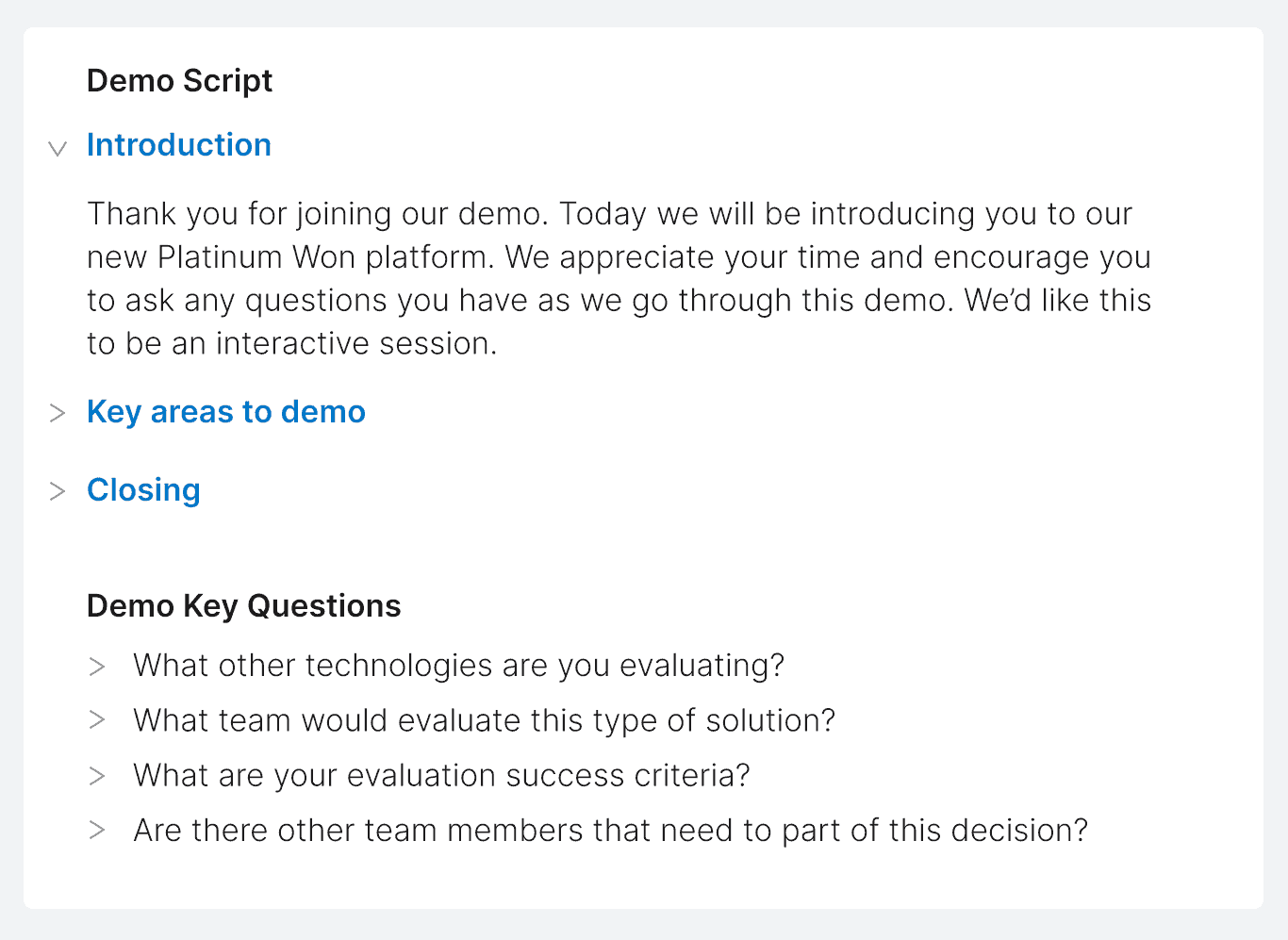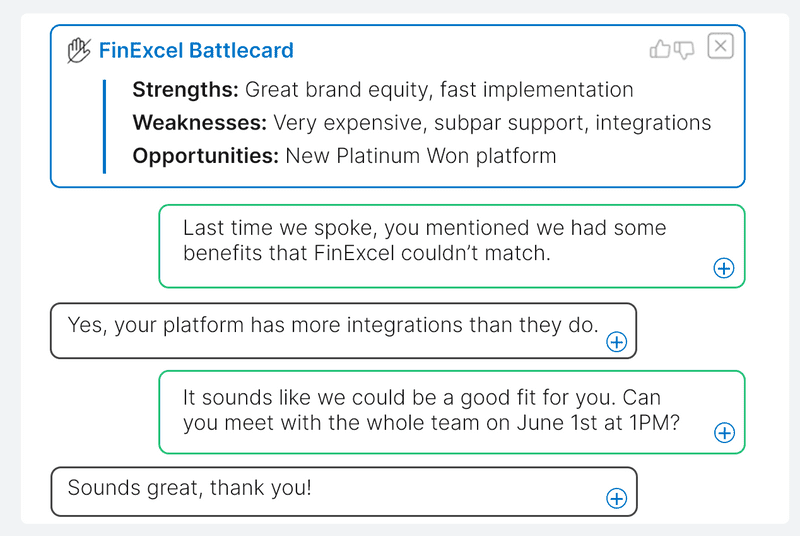 Fast-track ramp times
Real-time call guidance empowers your reps and agents to confidently answer questions, overcome objections, and respond to competitive overtures. Instantly maximize sales performance and speed up the onboarding process.
Powered by AI/ML that gets smarter over time, Gryph leverages past conversations to recognize the key moments most important to your business.
Gryph uses these insights to deliver proven talking points and sales intelligence that enable your reps and agents to maximize call outcomes in less time, with less effort.
Take the work out of next steps
Empower reps to schedule follow-up meetings and send follow-up emails directly from Gryph with a simple click. In-the-moment task management keeps deals on track by eliminating the potential for missed next steps.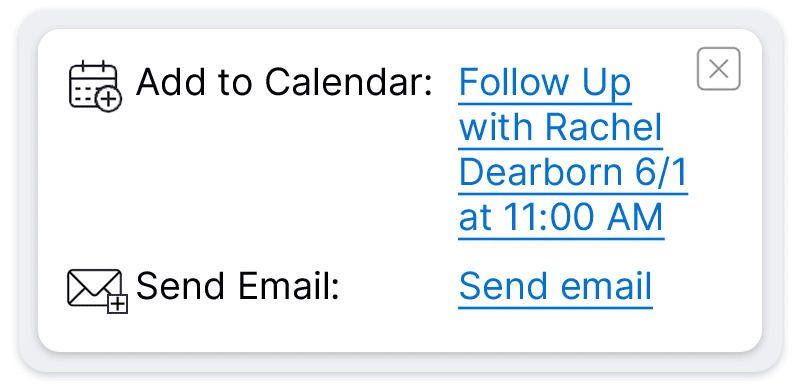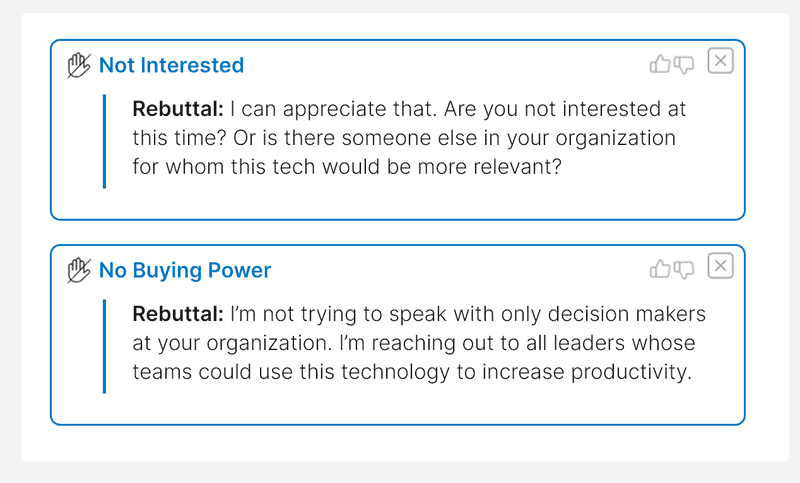 Maximize speed-to-value
Your dedicated customer success team focuses on the details, so your team can focus on their day jobs. We'll help with project planning, timeline development, best practice recommendations, hands-on content creation, and training support.
New tech always feels like a heavy lift. So, we lightened it up. Our 50 pre-configured Gryph cards help reps and agents deliver contextual talk tracks, overcome objections, and follow your sales methodologies, so you can crush the competition.
Use Gryph card content "as-is" or customize it based on your unique goals and processes.