our solutions
Let's eradicate compliance risk
Increase revenue while protecting your legal and brand reputation with 100% warranted compliance protection.
Avoid costly mistakes
Avoid costly compliance mistakes arising from inexperience or human error with automated call blocking at the point-of-dial.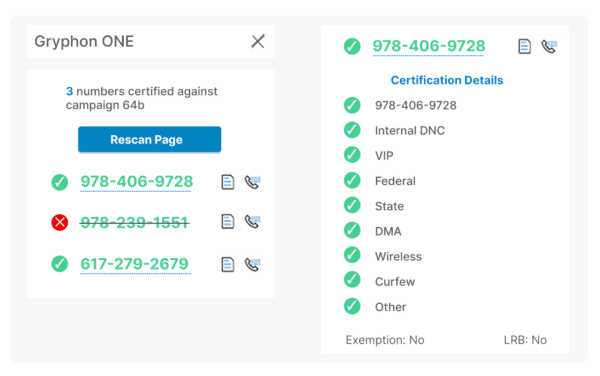 Minimize Over-Suppression
our solutions
Let's embrace a better way to CYA
Care for your assets without slowing down the sales process with the only fully automated TCPA and DNC compliance solution on the market.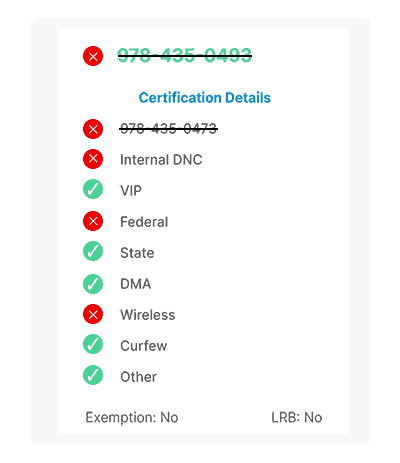 Mitigate TCPA and DNC threats across the organization
Our wholly owned tier-1-telephony network gets into the path of the call to enable real-time, automated screening and blocking of outbound calls. In this work from anywhere, BYOD world, your team will always be protected.
Our proprietary compliance engine evaluates every phone number against TCPA, state, federal, and other Do-Not-Call lists so you don't have to devote valuable time and resources trying to keep up with the ever-changing compliance landscape.
Maximize multi-channel outreach
Enable custom controls for business-specific exemptions including EBRs, IDNC lists, opt-outs/-ins, and contact preferences to effectively manage over-suppression while accounting for privacy.
Opt-down, don't opt-out. Give your customers the power to hear from you when they want, about the offers they are most interested in.
Additional "opt-down" functionality prevents full suppression by facilitating campaign- and channel-specific exemptions.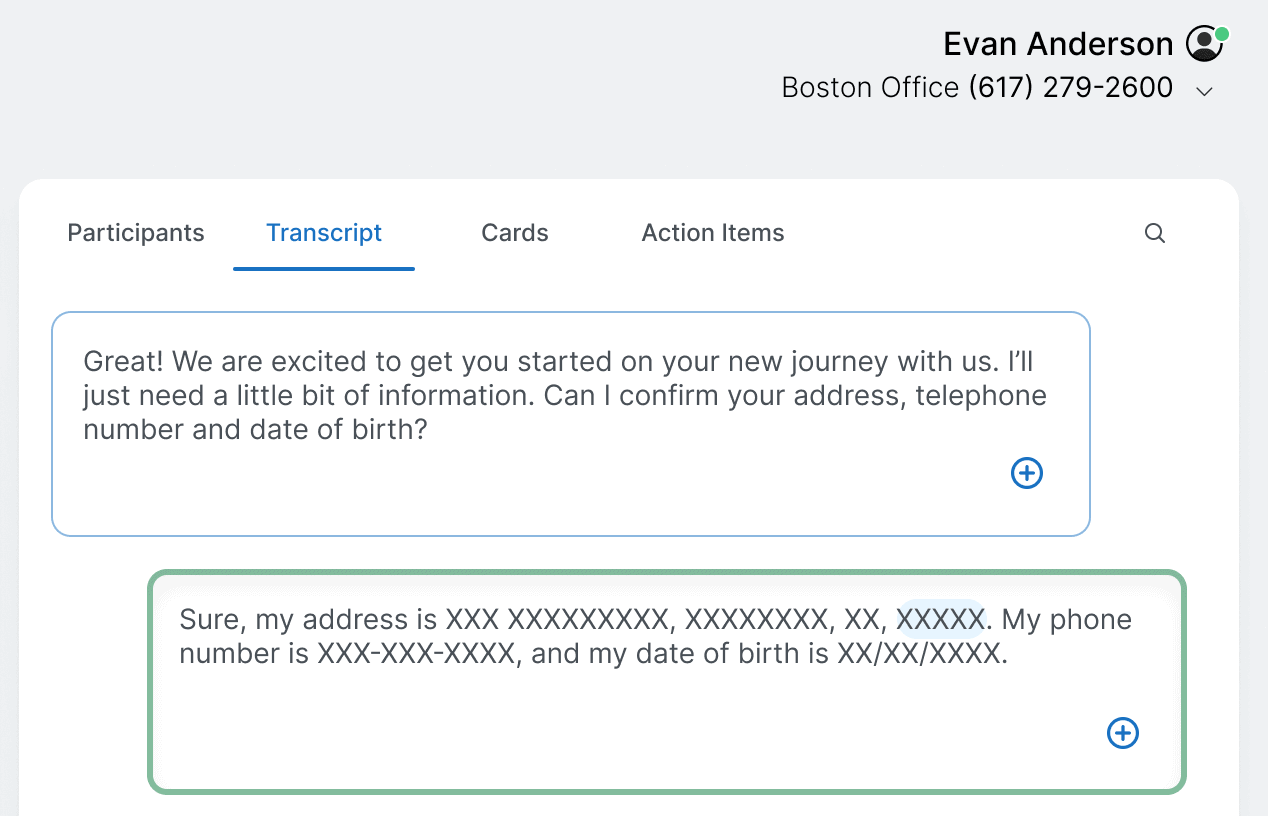 Safeguard sensitive information
We automatically remove private and sensitive information. With automated recording redaction, we limit the exposure of highly confidential consumer information (e.g., social security numbers, phone numbers, credit card numbers, etc.)
Establish indisputable audit trails
Save countless hours of auditing. Integrated call capture provides key reporting and audit trails for complete peace-of-mind.
Fully customizable reports provide full transparency into campaign, timeframe, sales rep, number of calls, talk time, average time/call, DNC blocks, DNC adds, and any configured result tags.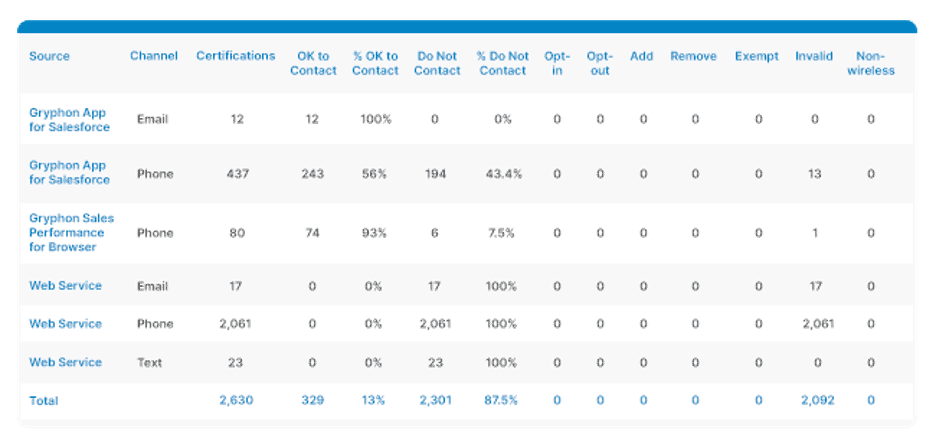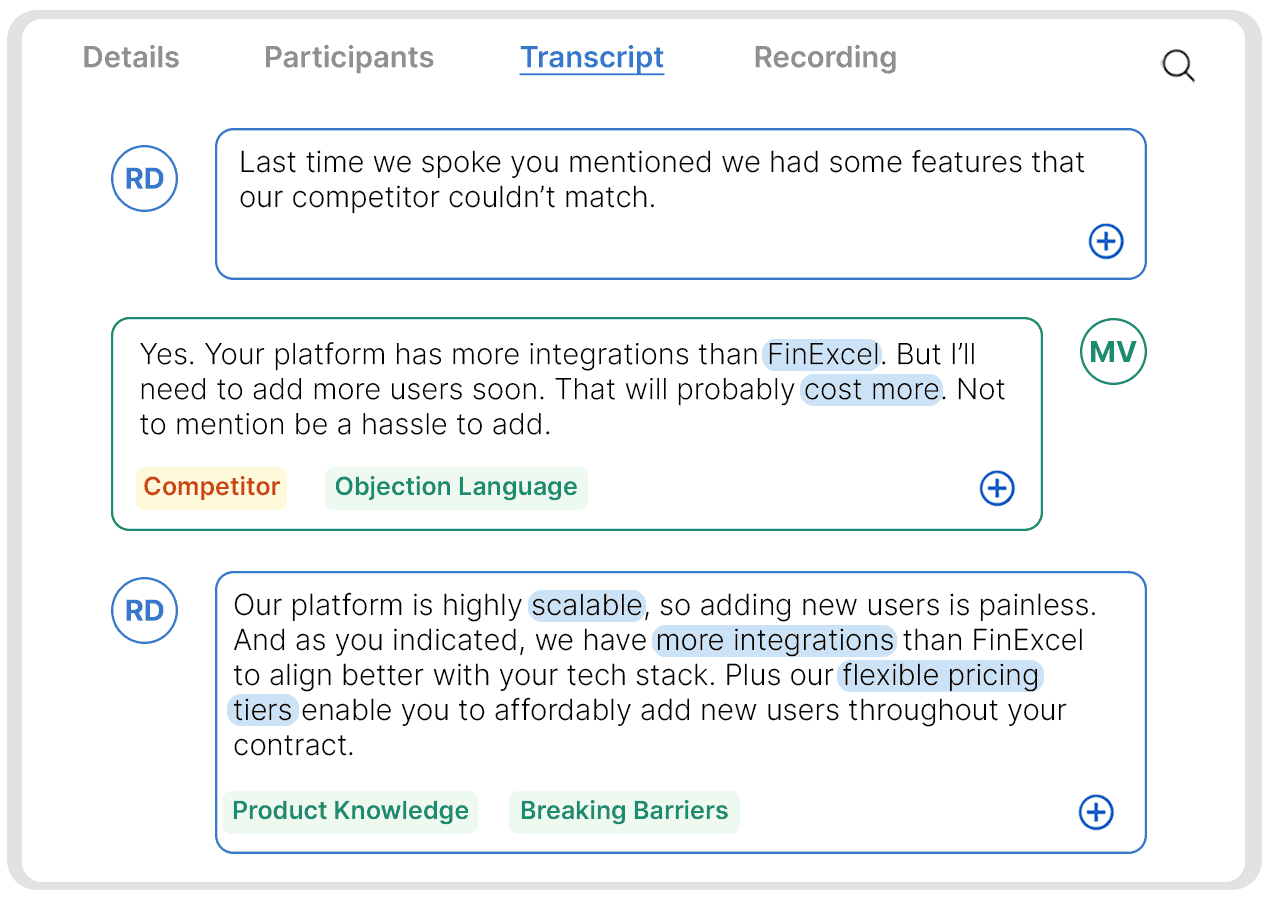 Prioritize privacy without hampering sales enablement
In cases where call recording simply isn't an option including two-party consent states and highly regulated industries, you can still empower your team with real-time guided coaching to deliver proven, in-the-moment insights and intelligence.
Your team can also leverage the post-call intelligence they rely on for driving next steps and deal progression. Gryphon's exclusive tier-1 telephony gets into the path of the call, enabling us to capture transcripts, call sentiment, and AI-powered key moments without actually recording the conversation (audio or video).